A bride spent so much time in selecting her wedding day attire, jewellery and shoes. But, usually, brides aren't aware of great poses through which they can flaunt small elements like jewellery.
However, jewellery items like a wedding ring, wedding chooda (bangles) and kaleeras are the sacred symbols of the Indian wedding ceremony. So, they should be portrayed properly in your wedding day photos.
If you agree with us and want to flaunt your expensive wedding jewellery in your wedding photos, then keep reading. Yes, because we are here with the best ways or poses through which you can show-off your wedding jewellery with ease.

Suggested Read: Beautiful Ways to Amp-up your Wedding Photos with Flowers
Hold the Edge of your Bridal Dupatta:
Cover your Face with Hands: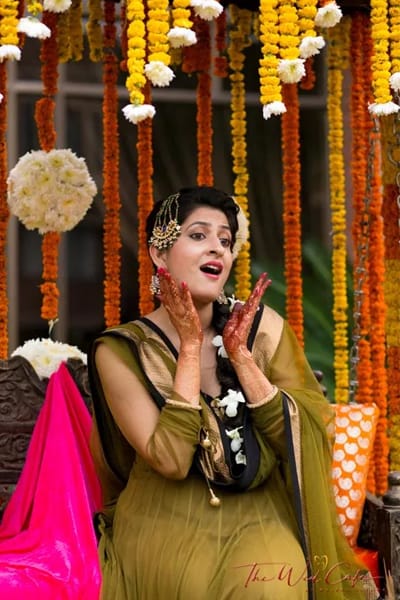 You can also portray yourself as a coy bride in some of the images. You have to cover your face with your hands in a way that you look so shy to even show your face. In this pose, your hand jewellery like rings and bangles can be flaunted. Plus, you can also portray your mehndi.
Suggested Read: How to Pose for your Wedding Pictures?
Pose while Wearing your Earrings or Necklace: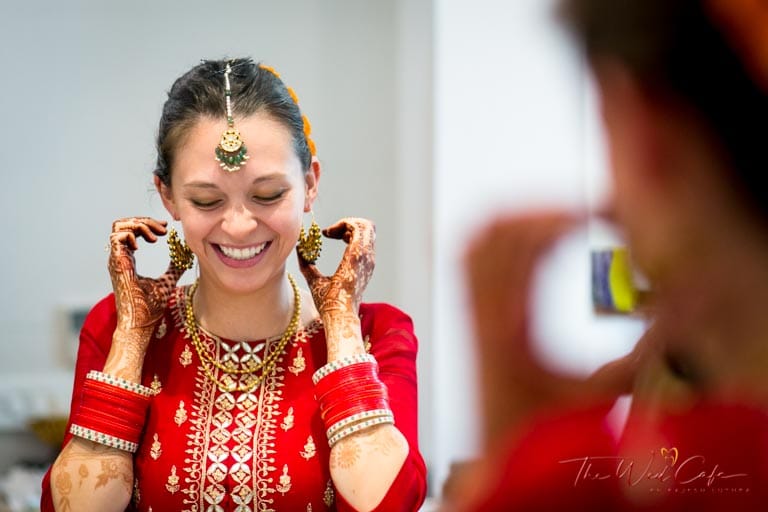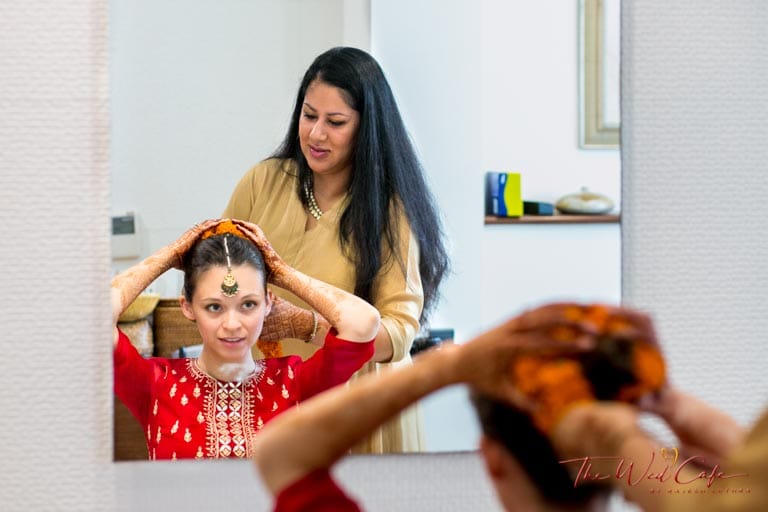 You can also flaunt your wedding jewellery when you get ready for the ceremony. Usually, the photographer captures these moments as well. So, you can act like wearing the earring or fixing your necklace for some close-up shots. Try to make them natural by really doing the task.
Suggested Read: Why You Need A Candid Wedding Photographer?
Hold a Flower Bouquet with the Groom: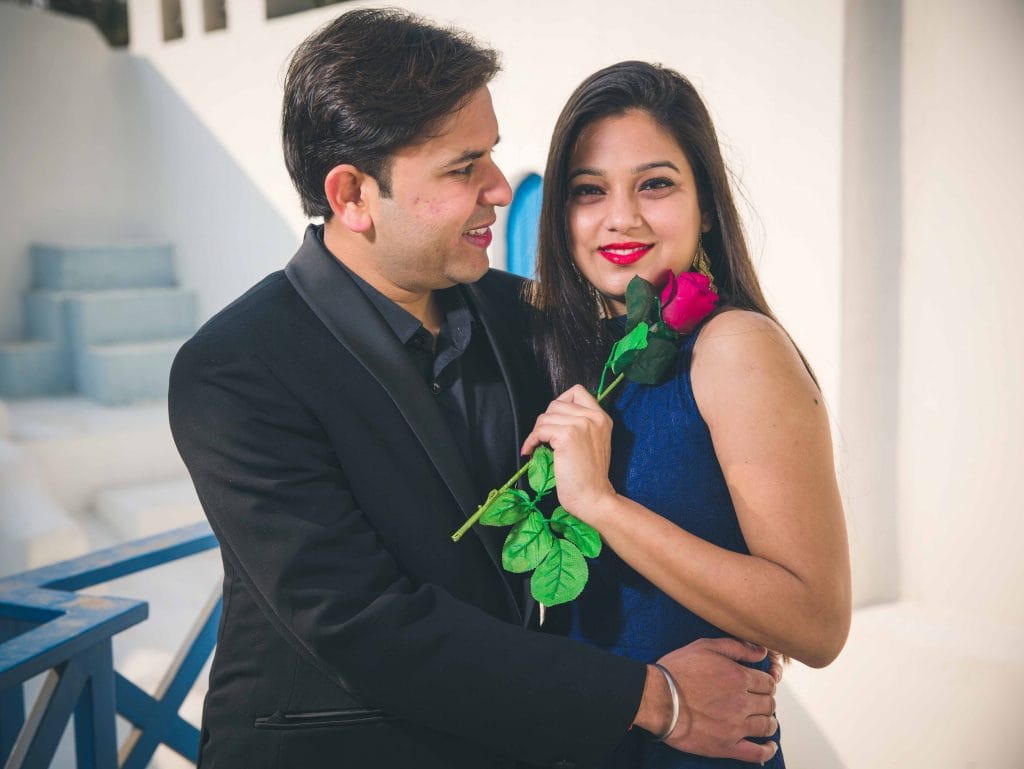 Hold a flower bouquet and ask your top wedding photographer to take the close up shot of hands with the bouquet. By doing so, you both can flaunt your wedding rings. Such detailed shots will also add a variety in your wedding photo album.
Pose while Talking on Phone:
This may sound a little bit unconventional, but you can keep it as a random shot. Just hold your phone near your ear as you are talking with someone over a call. Laugh to make it candid. In this shot, you will be able to portray your rings, bangles, and even your necklace if you instruct your photographer properly.
Hold the Face of your Groom: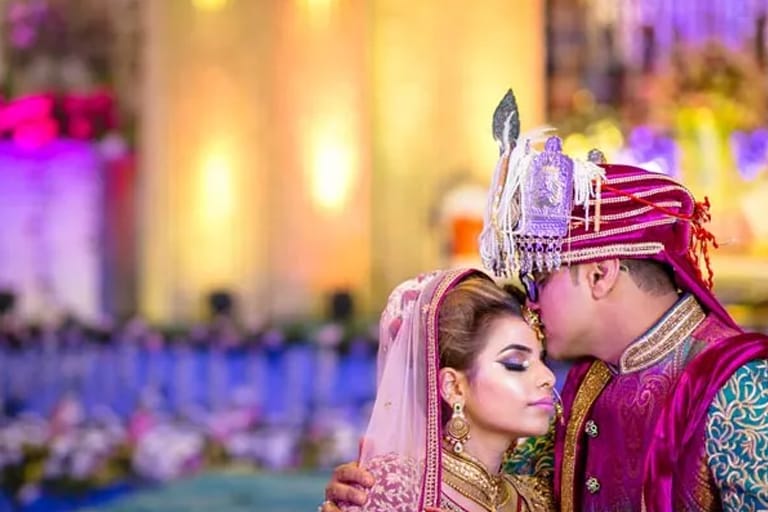 While posing for couple photos, you can add a little bit of romance by holding the face of your groom with your both hands. In this pose, you will be able to portray your unbeatable chemistry along with your shining bangles, kaleeras and rings.
Suggested Read: Best Ideas For Indian Wedding Photography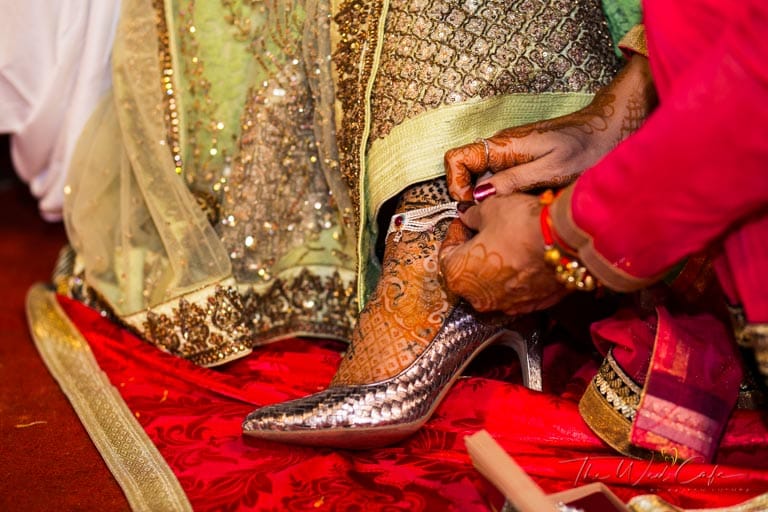 For some variety, you can give some sitting poses. You can shoot these after the ceremony in your wedding room. Sit on the bed and hold your ankle in a way that you can flaunt your hands as well as feet ornaments. You can also show your feet mehndi in this way.
So, try out these poses at your wedding to get the best images of your jewellery.
Suggested Read: Special Moments to Capture on your Wedding Day