8 Fun Props Which Will Brighten Up Your Wedding Pictures
Getting pictures clicked at your wedding can be a lot of fun, but it becomes even better when there are fun props involved. They brighten up pictures and make the dullest poses look super cute. And they're not even limited to the young people at the wedding. When your nani wears a really cute hat and poses in the middle of a floral frame, it'll easily become one of your favourite memories from your wedding.
Here are some ideas for really fun props that you can use when the photographer is hard at work during your wedding.
Instagram frames
Everyone loves posting pictures on Instagram. Whether it's birthday pictures or your wedding pictures, the go-to place for all pictures on social media is Instagram now. And now you can display your love for Instagram on your wedding day too. You can get a large frame made in the style of an Instagram post and write your wedding hashtag under it. All your guests will love getting clicked on this cute frame.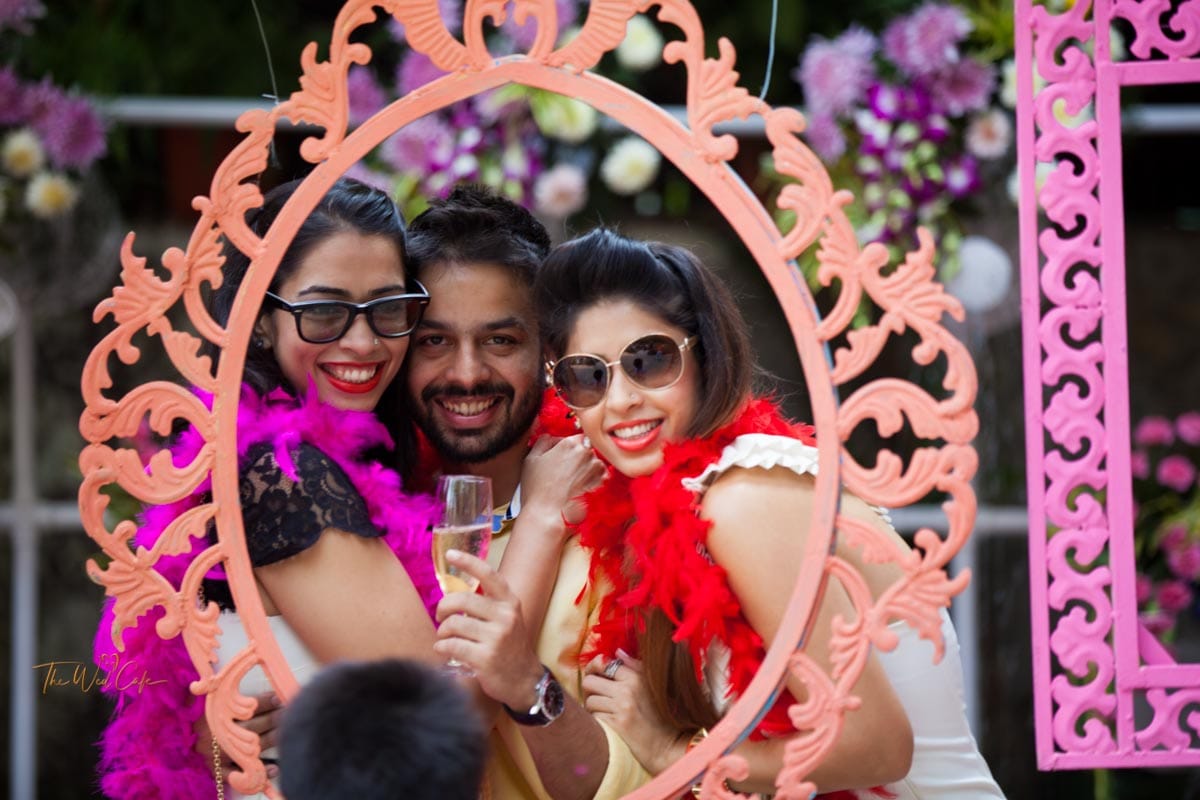 Floral frames
Indian weddings and flowers go hand-in-hand but you can go a step further with a floral frame as part of your props. Hang it from a tree with floral ropes and pose between an abundance of flowers. This sort of décor is perfect for the mehendi when the bride traditionally wears floral or gotapatti jewellery.
Fun signboards
Boards with funny phrases are a common sight at Indian weddings now. These boards let the bride and groom display their humour-loving side and the guests have a laugh too. The boards can say anything you like, and you can even throw hints at your single friends to get married by making them pose with "Still Single" boards. For your own special memories, you and your new spouse can also take a few pictures with boards such as "Mr and Mrs."
Quirky accessories
Shiny hats, colourful wraps, or huge sunglasses – you name it and you can have any of these funny, quirky accessories at your wedding as photography props. Like we mentioned earlier, your grandmother will look really cute wearing a shiny hat and posing between you and your spouse for a priceless picture.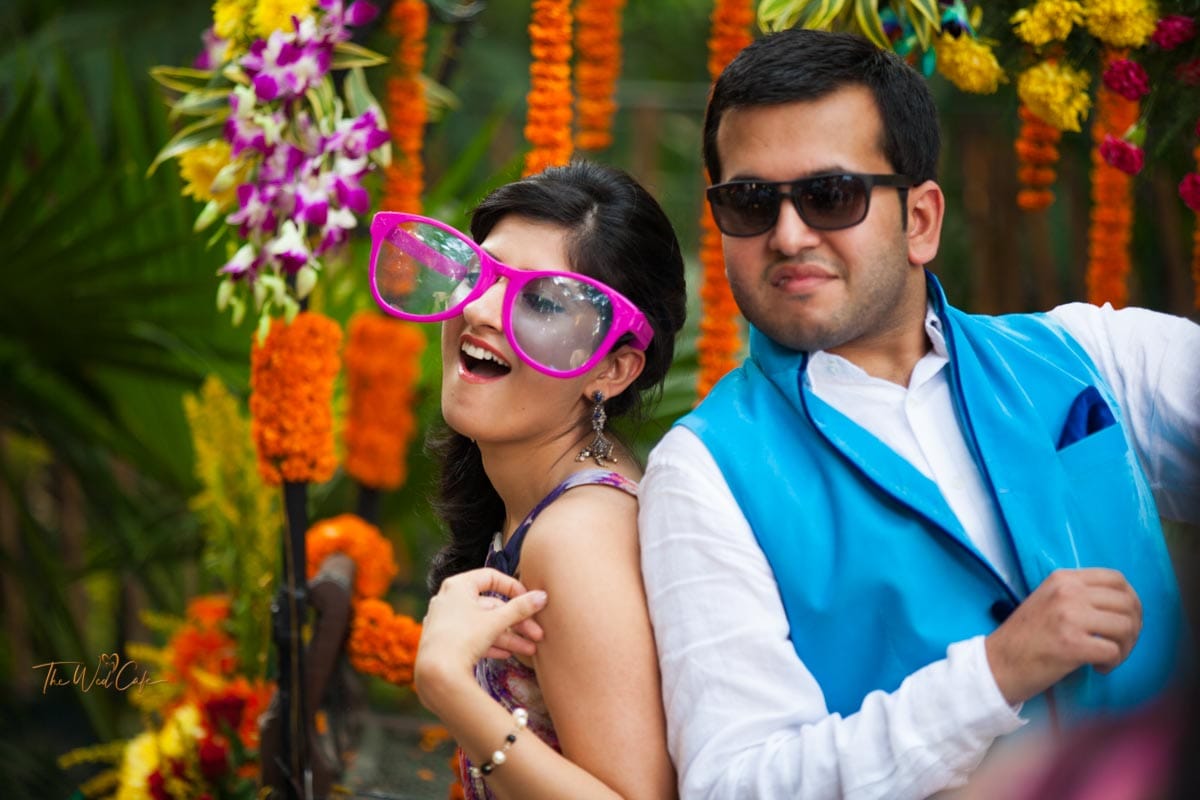 Rickshaws
Decorate a rickshaw with flowers and paint it in all sorts of colours. You'll have a prop plus a decorative installation at your wedding. The bride and groom can climb on top of the rickshaw and their friends can cheer on for some of the cutest pictures from the wedding. And when you're not using it for pictures, it won't even look messy. It'll be a beautiful installation on the side for your guests to admire.
Swings
Like the rickshaw decoration mentioned above, you can also have decorative swings set up on the side at the venue which can be used as picture props as well. Have the swings decorated heavily with flowers and they'll look nothing short of the royal gardens from centuries ago.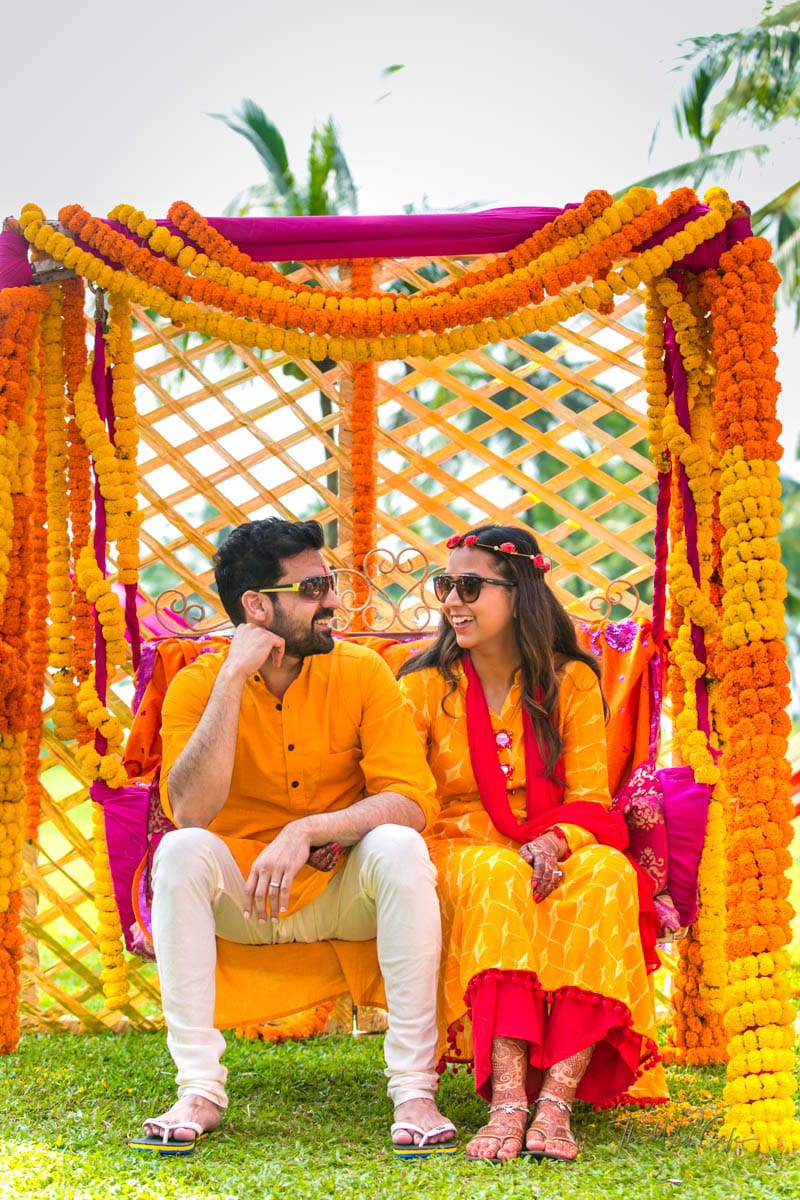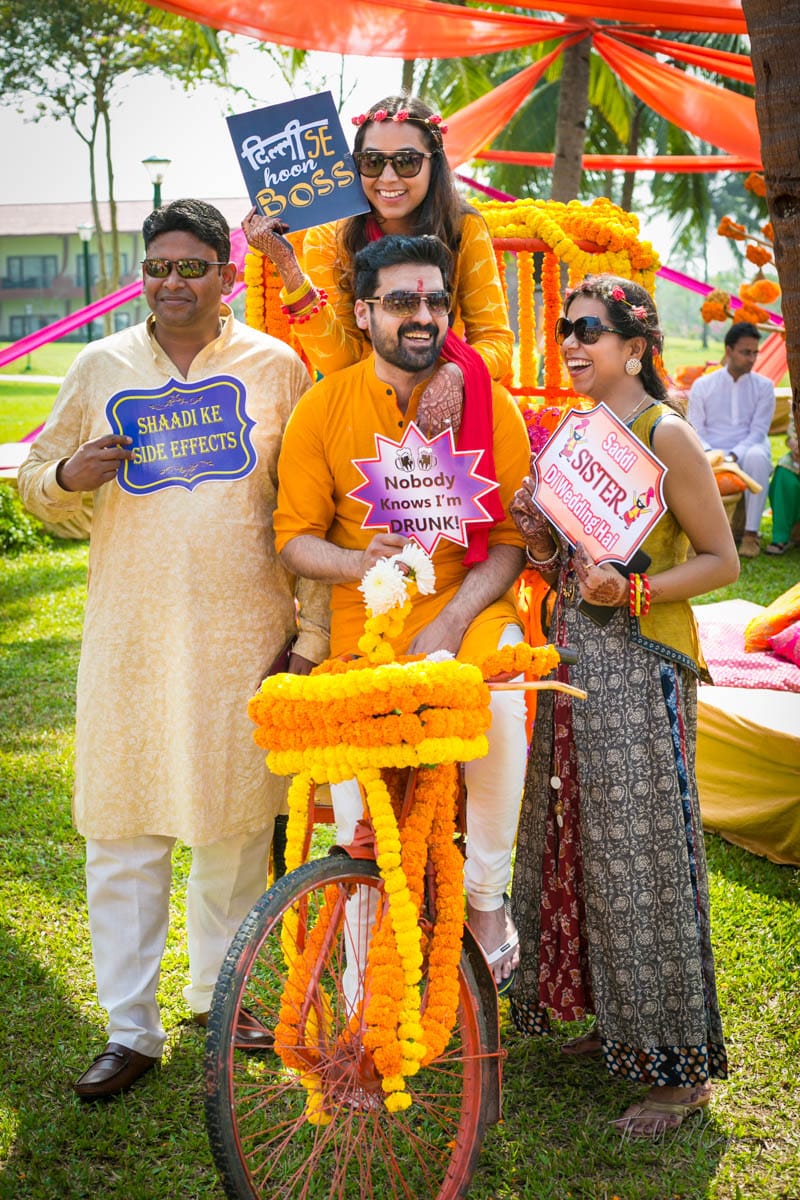 Balloons
Some may think that balloons are meant for children, but we're here to prove them wrong. Balloons can be used as elegant photography props for the bride and her BFFs, or for a couple who want to keep their wedding album light-hearted.
Colourful umbrellas
Colourful umbrellas can brighten up the dullest day, so imagine what they can do to an already colourful Indian wedding. They can be used in a variety of ways to make the wedding pictures look cheerful and vibrant.
Don't forget to speak to your wedding photographer about the kind of props they suggest for your wedding. Maybe they'll have something up their sleeve which you haven't even thought of.