Introduction
Amidst the pandemic, a big fat wedding is now just a far off dream for many to-be brides and grooms. A lot of people would associate an intimate wedding with being a very boring one. However, that's not true as intimate weddings have proved to be the next big thing in the days to come.
Your intimate wedding day will be the best day of your life as you will be graced with the presence of the people you love the most. This makes it a very personal event and indeed a fun one as well!
Weddings had to take a backseat when the coronavirus pandemic hit the entire world. Thankfully and slowly now everything is returning to normalcy in phases in the world of weddings whereof you can host an intimate wedding with a guest list of 50 people. If an intimate wedding is planned in the right manner, it can be a completely fun-filled event for you and your guests.
Fewer people mean a much more personal touch to the event and hence here we are to help you plan your dream intimate wedding with a few tips, tricks and suggestions. Keep reading!
Suggested Read: Weddings during Corona Virus Pandemic: How to Plan, Adjust & Manage
Plan your intimate wedding effectively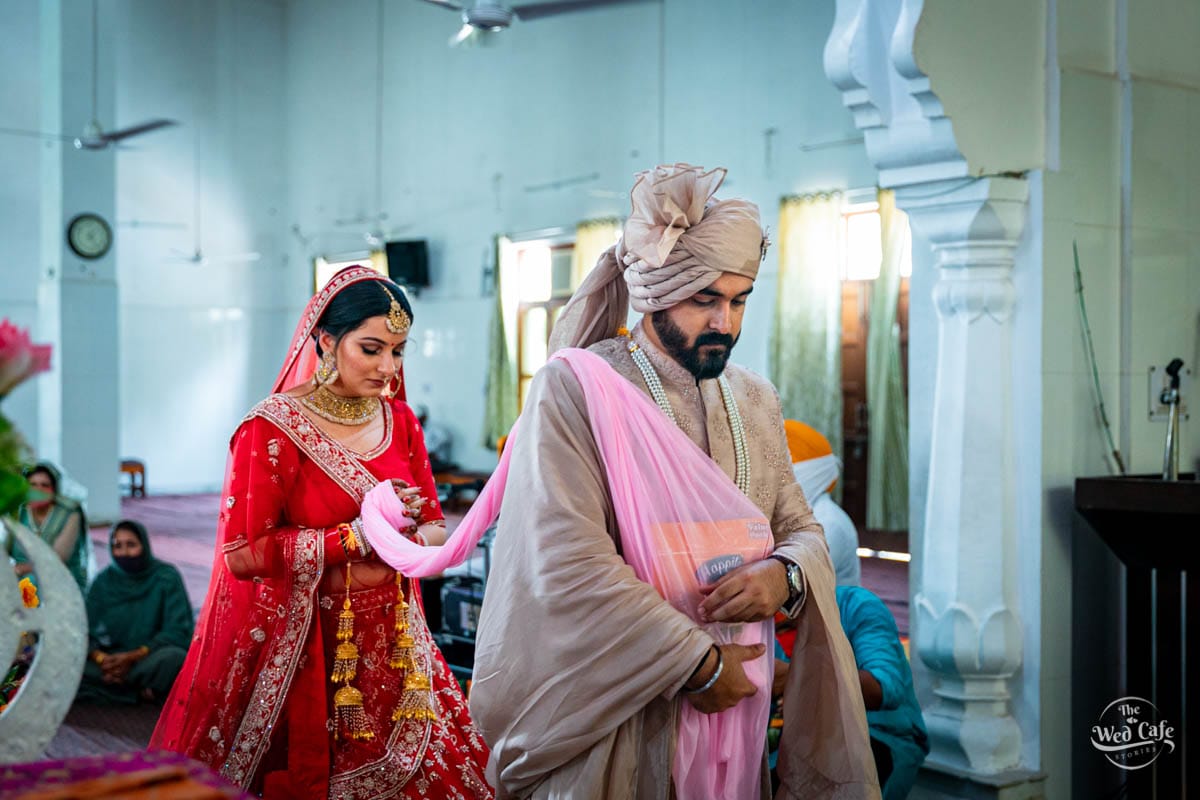 Hosting an intimate wedding does not mean that you need to compromise or skip any important element of your dream day, your love story and journey together or cut short on the fun. We need to start now planning a fun wedding keeping the government mandates in mind. Hence, here is a list of how you can plan a fabulous event amidst COVID-19.
Suggested Read: Wedding Dates in 2020 & 2021
How to plan your intimate wedding effectively.
Venue Ideas for your Intimate wedding
Our world has taken a whole 360-degree turn ever since the existence of COVID-19. Now that weddings have started retaking place, the first and foremost thing on the list is to look for an apt venue for your 50 guest wedding. If you are wondering where you could host it? Here are a few suggestions.
1. Your Own Terrace or Garden
An ideal place to host a small wedding with a maximum of 50 people would be your own terrace, garden or even the backyard. A venue like this would allow you and your guest to breathe fresh air, and you can also decorate it to the best of your liking to give it an entire cosy and surreal feeling.
2. Small Function Spaces
You can always opt for small banquets or small restaurants to host your intimate wedding. You can check around for small halls or banquets that are available for your wedding day and book them right away!
3. Community Halls
A community hall is an apt place to host an intimate wedding with just 50 people on the guestlist as they are small and cannot cater to a bigger crowd. With that being said, you can easily follow all the hygiene protocols listed by the government.
4. Rental Homes or Air BnB Properties
Farmhouses, rental homes or even Air BnB properties are a great option when it comes to hosting a wedding with 50 or fewer guests. Just ensure you check up on the travel and the convenience of your guest before you finalise on a venue.
Suggested Read: Alternate Places/Venues To Host A Small, Intimate Wedding
Decor Ideas for an Intimate Wedding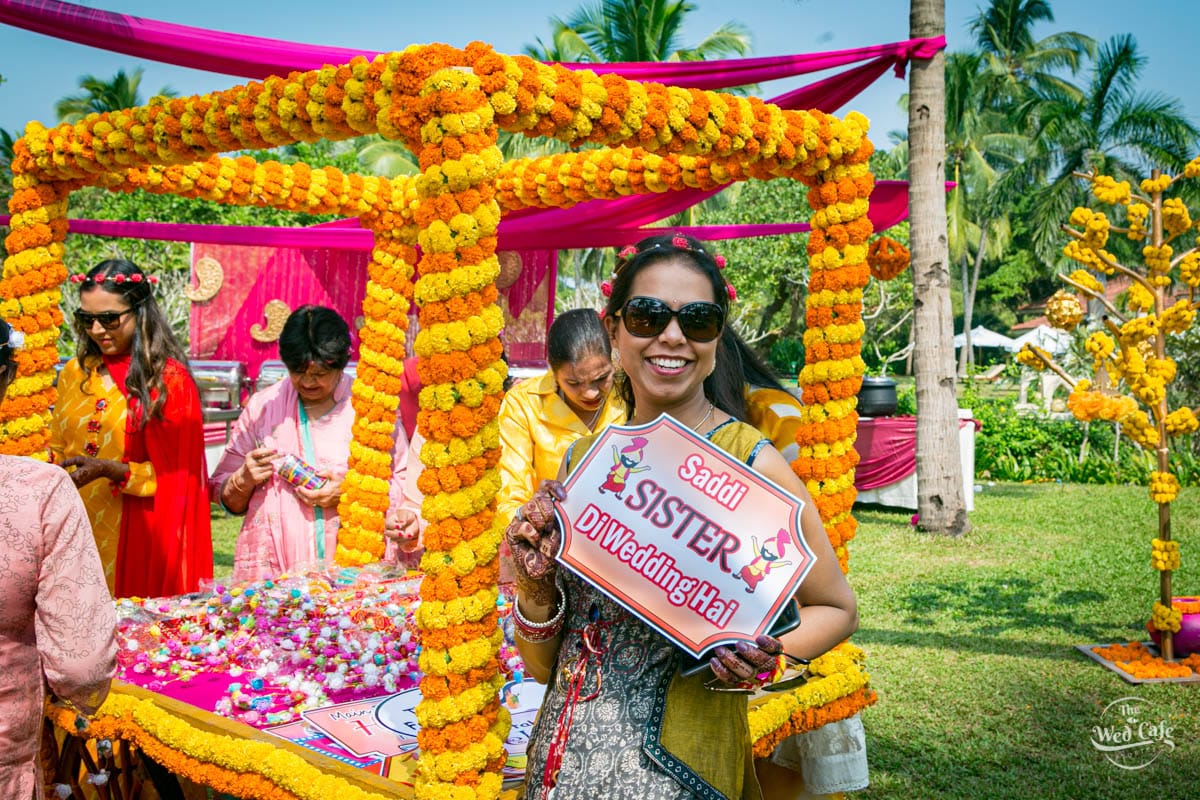 Deciding on the decor for your intimate wedding is much easier and can also be a joy ride. Wondering why? It is because space is smaller, which makes it easier to decorate and decide on all that you have ever dreamt off in terms of wedding decor. If you are a DIY fan, then these are some of the DIY decor ideas to consider while you plan your intimate wedding decoration.
Fresh Flowers
Candles
Fairy Lights all around
Lanterns
Hang some colourful umbrellas
DIY photo hangings
Net/satin drapes
Personalised DIY photoshoots
Fun place cards
Bridal Outfit Ideas for your Intimate Wedding
Now that your wedding date is fixed, the venue has been selected, and decor has also been checked upon, the next most important thing on your list is your bridal outfit. With you being the spotlight on that day, your outfit matters a lot. The pandemic has added a new accessory for all brides, which is the mask. Be a style statement by picking a gorgeous outfit for your wedding along with a matching face mask.
Also See:- Best Wedding Photographers in Delhi
Makeup Ideas for an Intimate Wedding
One of the most important elements of a bride's ensemble is her bridal makeup. Something that has been in vogue for a very long time now is subtle, and natural makeup is done on brides. Some makeup suggestions for your intimate wedding are as follows:
Hire a makeup artist of your choice. A lot of professional makeup artists have now resumed back to work and are available for bookings with keeping all safety protocols in mind.
If you do not wish to book anyone, then DIY makeup is also a great option. You can opt to do your own makeup for your big day.
The internet has several renowned makeup artists who have put up some easy makeup tutorials that you can take a look at and try.
Photography for your Intimate Wedding
An intimate wedding with just close family and friends is a very personal and emotional event for you and your guests and hence capturing every moment is very important. Being a photographer, I understand how important and essential a photographer is for a wedding function. Photos clicked on your dream day will serve to be a memory that you will cherish for a lifetime.
Also, with the pandemic around, your wedding photos will be like proof or a tale to tell your friends and family of how you hosted your wedding amidst the coronavirus. You could also create a google drive or an email id specific to you and your partner and ask your guests to send pictures clicked during the wedding to that specific account.
We also suggest creating a personalised hashtag that resembles you and your partner. Keep it fun, quirky, or something people will relate to you and your partner when you heard off.
You can also contact The Wed Cafe as a photographer for your dream day! We would love to be a part of your big day and capture all those priceless moments.
Hassle-Free Coordination with your guest for your Intimate Wedding
The number of people at a wedding matter a lot as a lot of planning needs to be done based on the crowd. In a situation like this, the Central government is only allowing a maximum of 50 guests at a wedding and some state governments are allowing even less than that.
These guidelines have indeed made you cut short on the long list of friends and far family you may have always wanted around you for your big day. They may not be able to be around physically, but they can yet be a part of your day in the following ways.
Stream your wedding online, yes, go live!
Whoever can be present physically, you can ask them to join the celebration and extend their blessings online via video conferencing applications like Zoom, Google Meet, WhatsApp video call, Google Duo, etc.
Food and Beverage options for your Intimate Wedding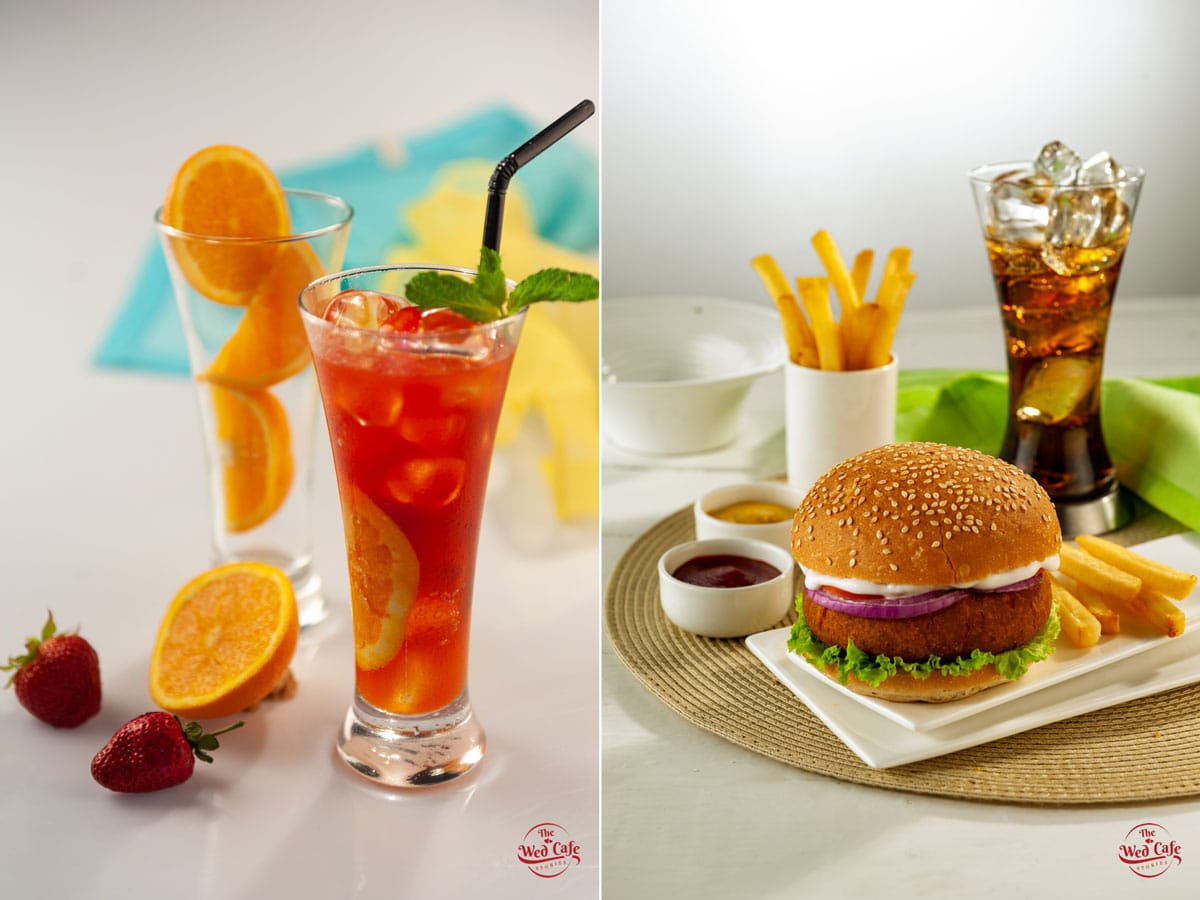 Indian weddings have always been very famous for their lavish and larger than life buffets. Everyone literally looks forward to attending an Indian wedding because of its food. Sadly, with an intimate wedding with just 50 people, widespread food isn't an ideal option.
Don't be disheartened as you can skip on a widespread menu but yet consider fewer but better options to deck up your wedding menu.
You can consider the following food and beverage options for an intimate, cosy wedding.
Opt for finger food like mini burgers, smoothie bars, french fries, macaroons and cupcakes, etc.
With the guest just being close family and friends, you can also be a trendsetter by starting something new of having a potluck wedding where each guest gets one home-cooked item.
In the world of food, you will never run short with options around you. Consult your better half and family and finalise your intimate wedding menu accordingly.
Conclusion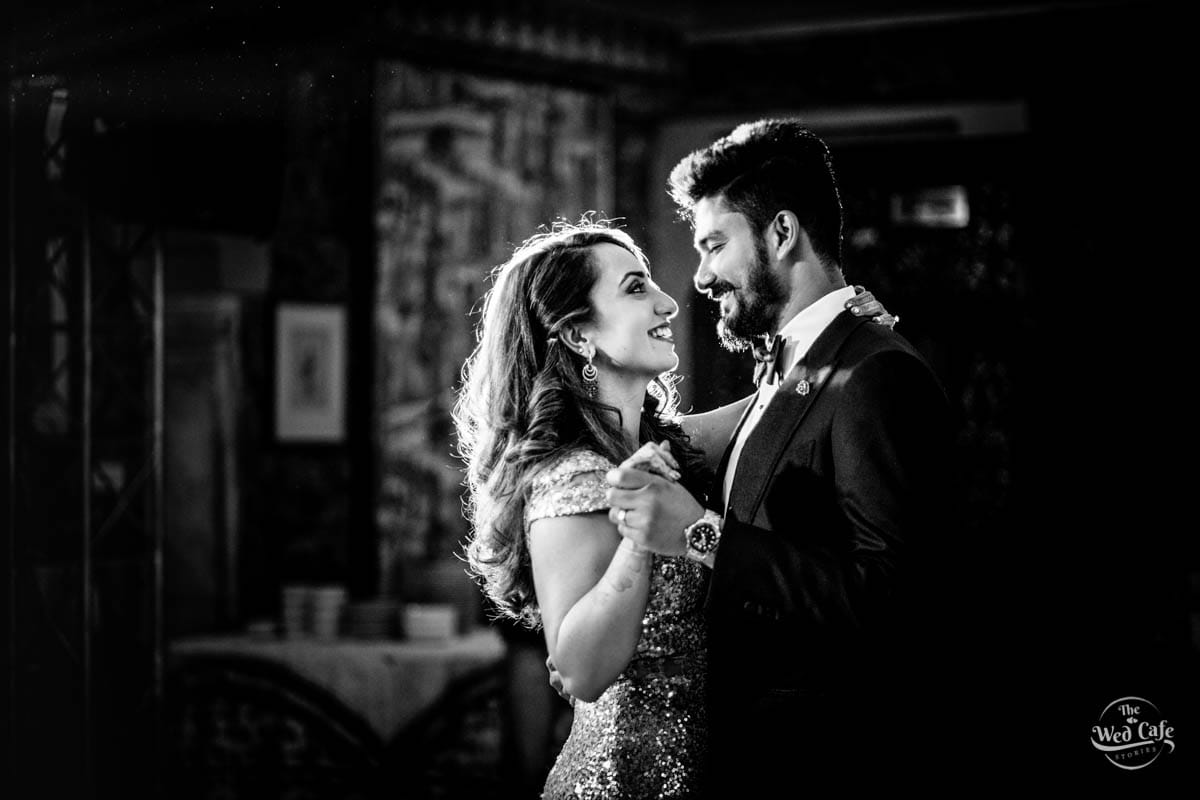 The pandemic has changed everything around the world, including the face of wedding celebrations. That shouldn't dishearten to be brides and grooms. The happier and exciting way out would be to live with it and accept it and also innovate all the wedding planning.
For all big fat wedding celebration lovers, an intimate wedding celebration may be a little bummer but to look at the bright side of it, you get to celebrate the biggest day of your life with the people you love the most and also the ones who care for you the most.
An intimate wedding isn't bad at all. In fact, it is a much perfect and personal affair. This big day will definitely be memorable and filled with all the best memories. Also, a few years down the line, you will have fun stories to tell about getting hitched during a global pandemic.