Your wedding pictures are a treasure for life. Whenever you want to relive the most magical day of your life, you'll go back to these pictures and spend hours smiling at the memories. That's why brides and grooms these days give a lot of importance to their Best Wedding photographers. But a lot of them forget to prepare themselves for the actual time when these pictures will be taken and leave it all up to the photographer, which can be counter-productive. Expressions caught in the moment are great, but there's no harm setting yourself up for some great photographs during the wedding.
Also See- Top Destination wedding photographers
Everyone wants their wedding album to look unique, and some of these ideas for wedding picture poses will make your wedding photographs stand out from the crowd.
Suggested Read: Tips for your Bridal Portraits to win a million hearts!
Capture the big moments with your friends and family watching.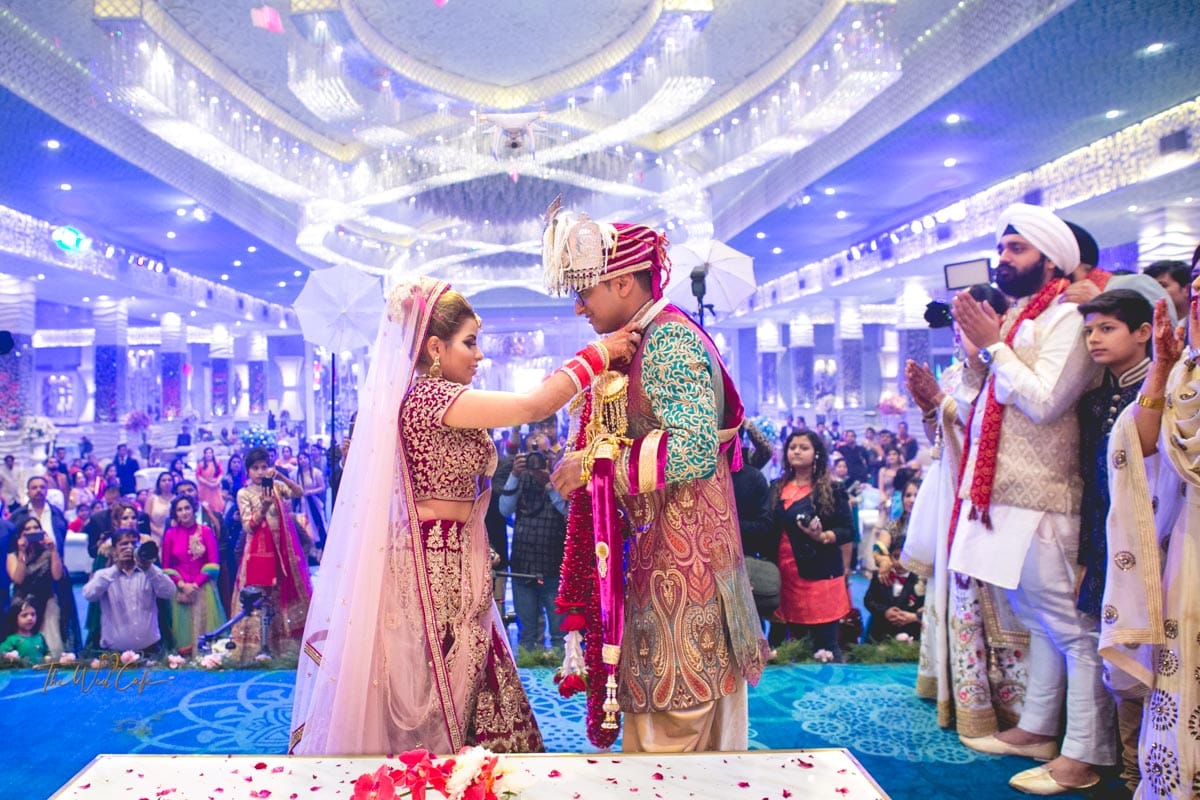 More often than not, the bride and groom are crowded during big moments like the jaimala or the pheras. To avoid this, and to get some dramatic shots in your wedding album, ask your decorator to make a slightly raised platform for just the two of you and the people involved in the ceremonies. This way, your photographer can get various angles for you to choose from, and you can feel like royalty with your guests admiring you from a close distance.
Suggested Read: Ways to Flaunt your Jewellery in your Wedding Photography
Strike a loving pose with the people who matter most.
Weddings are the most common occasions for people to get family portraits shot. But, more than the formal group picture, you'll cherish loving moments with the most important people in your life during your wedding. Instead of getting them to pose with you on stage, give them a hug, get a natural smile out of them, and make a photograph to remember forever.
Suggested Read: Beautiful Ways to Amp-up your Wedding Photos with Flowers
Getting ready to say "I do."
Nowadays, brides being photographed while getting ready is quite common. But there are several ways to play around with this too. Decide what you would like your photographer to do. Something fun like this…
… or an intense, impactful portrait like this picture.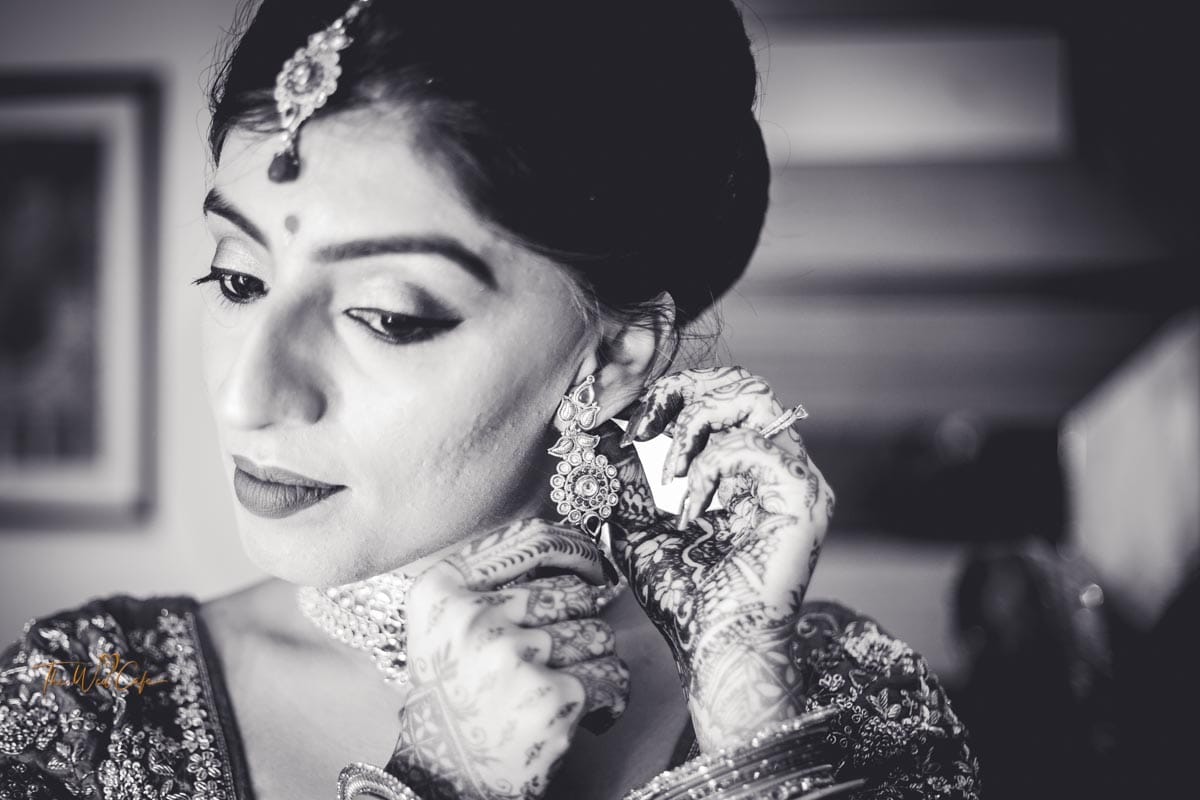 Either way, some of the best bridal portraits come from this time during an Indian wedding.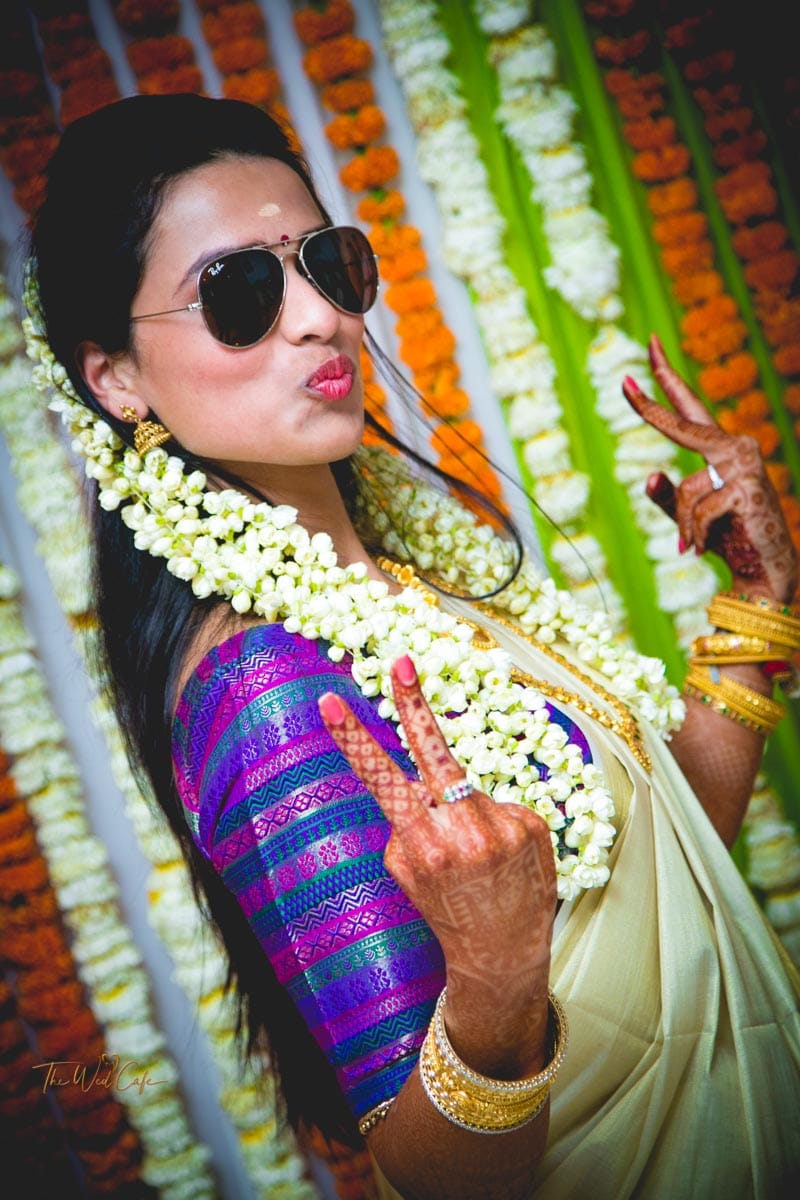 Wedding photographs look the best when they're natural, and that means getting your original personality in front of the camera. If you're a bride who loves her sunglasses and quirky sense of style, show it off and see your photographer create magic with it.
Suggested Read: Best Ideas For Indian Wedding Photography
Fun poses with your new partner-in-crime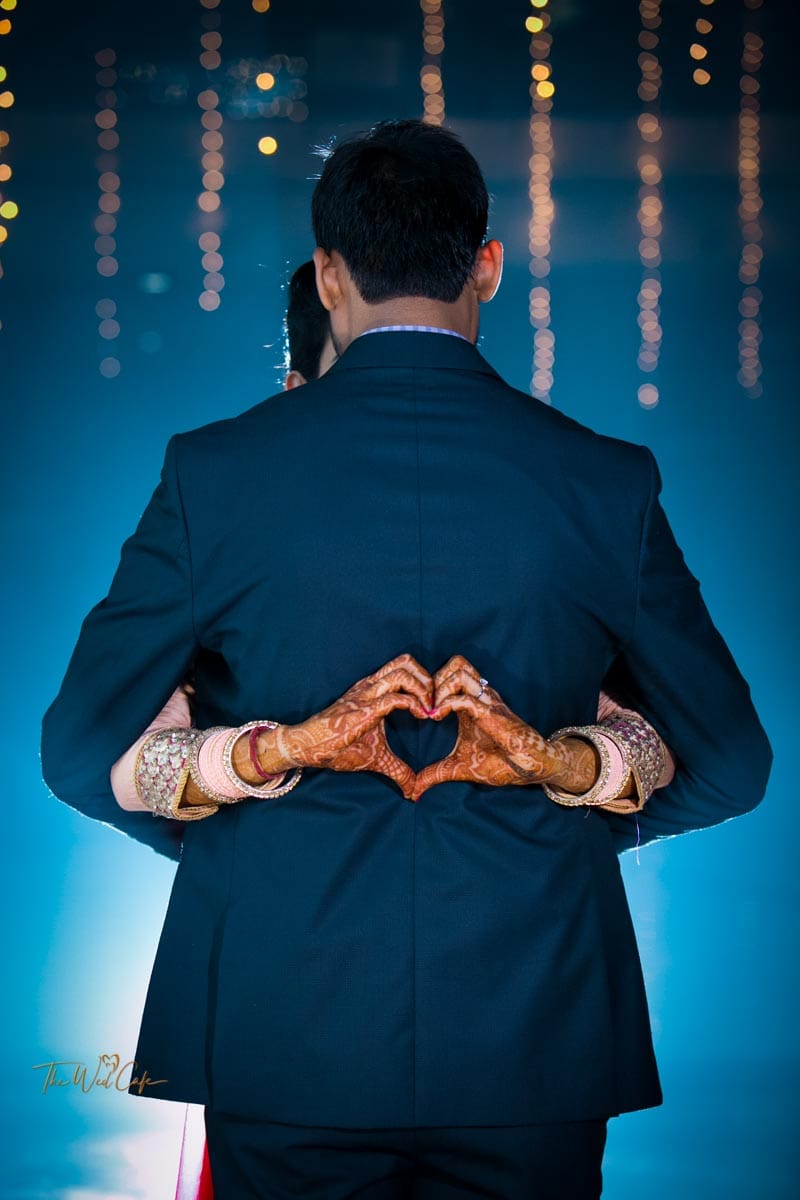 You're going to spend the rest of your lives together so why not have some fun moments between the two of you during the ceremonies. More than the sombre rituals and traditions, you'll remember these poses and laugh about them years later with your family.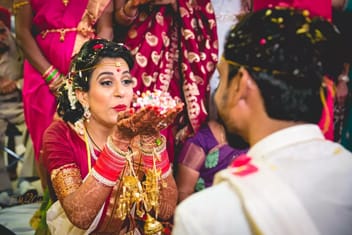 Talk to your wedding photographer and tell them what you want to do for your wedding album. They'll be more than happy to oblige.