Bridal portraits are the most crucial part of nailing the perfection in a wedding shoot. Every bride strives to look the best version of her on the wedding day. And, brainstorming through n number of portfolios by the Best Candid Wedding Photographer is totally worth it! The storming doesn't stop with the finding of the Best Candid Photographer, what about the situation when the poses that you figured do not turn to be the way you imagined? Your beforehand communication with the photographer will come handy here. A few tips and tricks devised by the Best Photographers in Delhi are here to let your captures be the limelight of your wedding album. Delve in to gaze at your wedding album with the same amazement in the future!
Suggested Read:  Ways to Flaunt your Jewellery in your Wedding Photography
Going with the best first, candidness!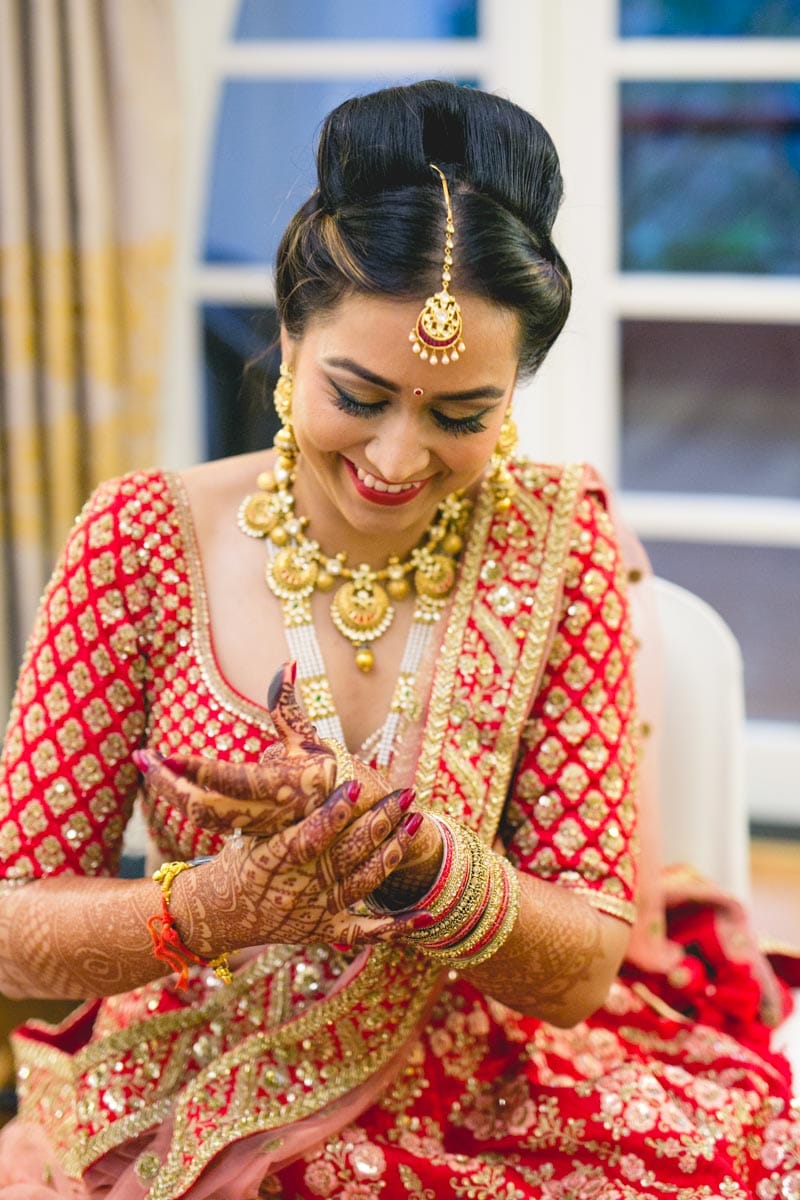 Believe it or not, being candid will help you with the portraits, which will enhance your natural personality. The free, right up front emotions and happiness will reflect in your portraits if it's showing on your face. Be yourself, and let the rest to the talking.
Suggested Read: Why You Need A Candid Wedding Photographer
Your confidence will be the key!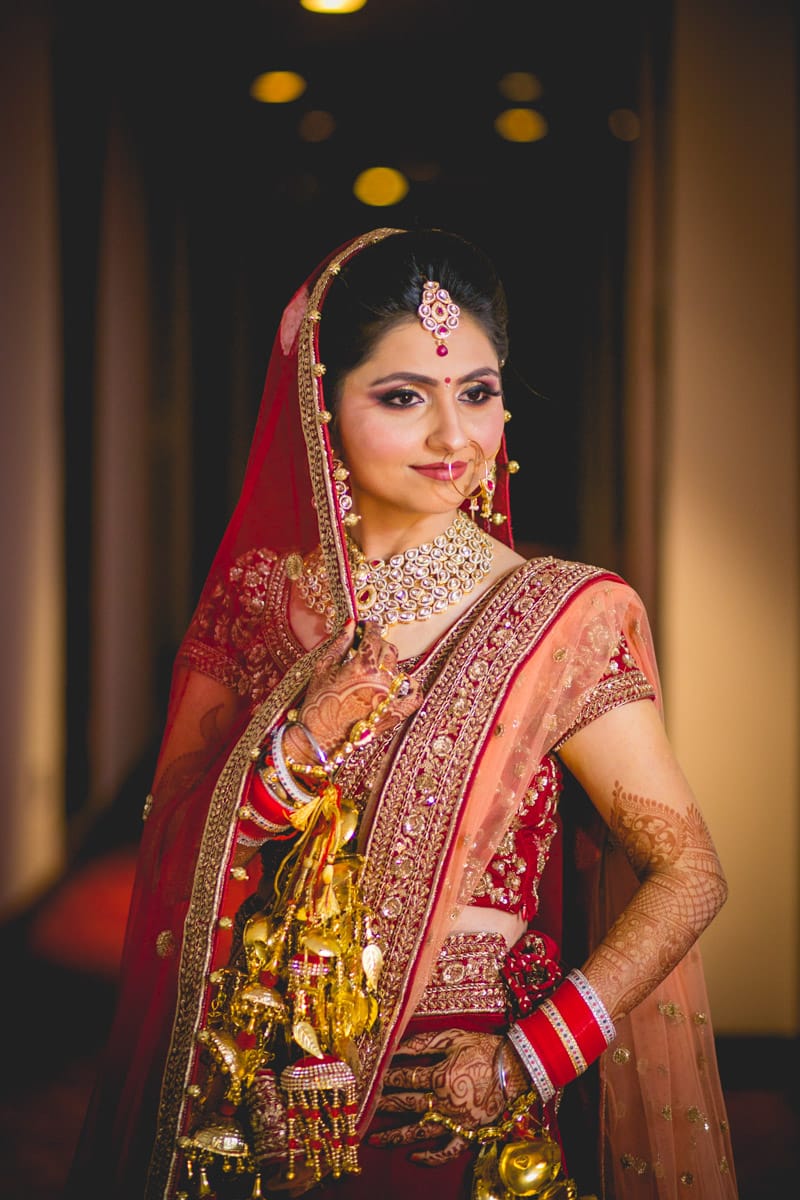 It's normal to be camera conscious when all of a sudden, you are asked to be the center of attraction. The jitters are sure to show up, but you as a bride needs to keep them away because the pre and post-wedding captures are once in a lifetime clicks. Don't lose your calm, and enjoy the journey by being who you are. It works!
Suggested Read: Beautiful Ways to Amp-up your Wedding Photos with Flowers
Select your favorite poses!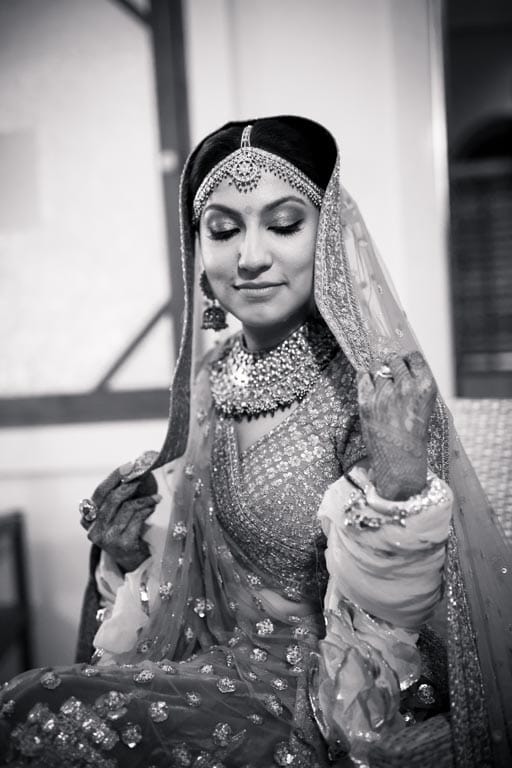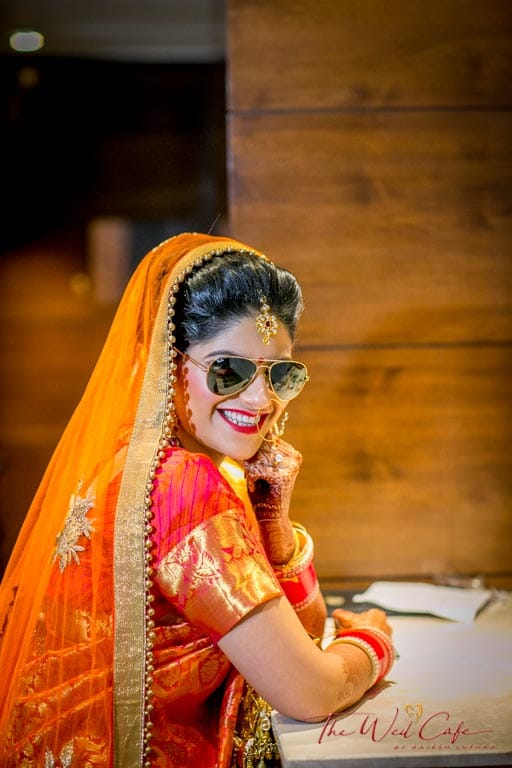 If you are the quirky and fun bride, then props will be your best friend for the bridal portraits. From phone covers to bicycles, from boas to aviators, the portraits can be made creative from anything and everything.
Suggested Read: How to Pose for your Wedding Pictures?
Let your bridal lehenga do the talking!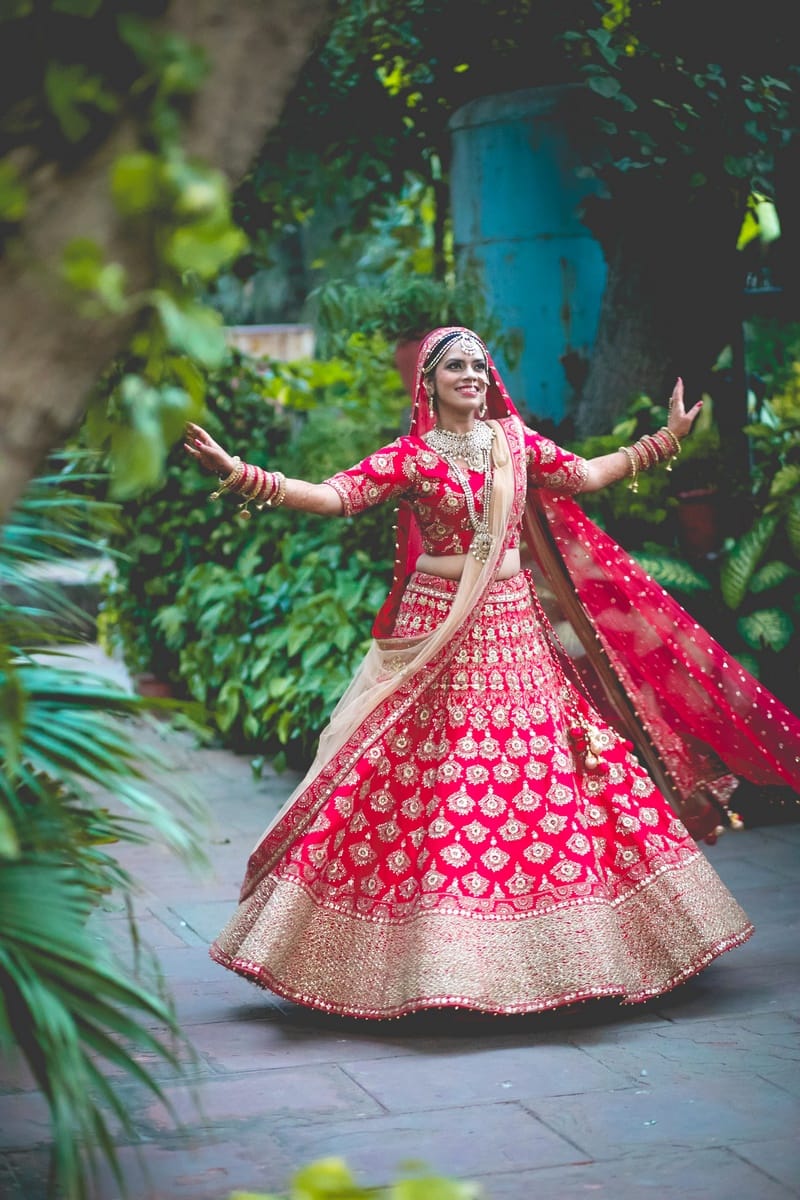 Your wedding attire is sure to have eyes on it and grab most of the attention, then why not make it the hero in your bridal portraits. Experiment with the style of attire, play with the tassels, or twirl around to have bliss captured in your portraits. If your attire comprises of the veil, you have that picture-perfect shot!
Leaving everything aside, it's your day, rule the space, and be yourself in everything that you go for. Our team at The Wed Café will guide you throughout with what poses and frames suit your personality the best! The portraits will be the best version of you with them being clicked by the Best Photographers in Delhi!