Everyone wants to hire a professional wedding photographer for their big day. But not many people think of hiring one for the smaller functions of their wedding like the haldi, the religious rituals at home, the mehendi, or the sagan etc. A lot of these functions are held at home with only the close family members involved, so many couples don't think of hiring a professional photographer for these occasions. Instead, they rely on phone cameras and enthusiastic cousins who want to do their part in the wedding.
Whether it's youngsters exchanging mischievous glances during a pooja, or a casual chat with your grandmother, you will want to hold on to these memories forever. Even though it may cost you more, here's why you should hire a professional wedding photographer for the smaller functions of your wedding.
Suggested Read: All you need to know about Indian Wedding Photography
The photographer's only job is to click great pictures of you and your loved ones, so they won't get distracted.
For a function like the haldi, most people think the pictures will look too messy so they don't hire a professional photographer. But that's the point! The mess makes for amazing candid pictures with your family and close friends. No one is looking their best, or even trying to. Instead, the day is like a mini-Holi with everyone trying to put the maximum haldi on the bride or the groom and getting coloured in return.
Suggested Read: Special Moments to Capture on your Wedding Day
A professional photographer will have a much better camera and technique.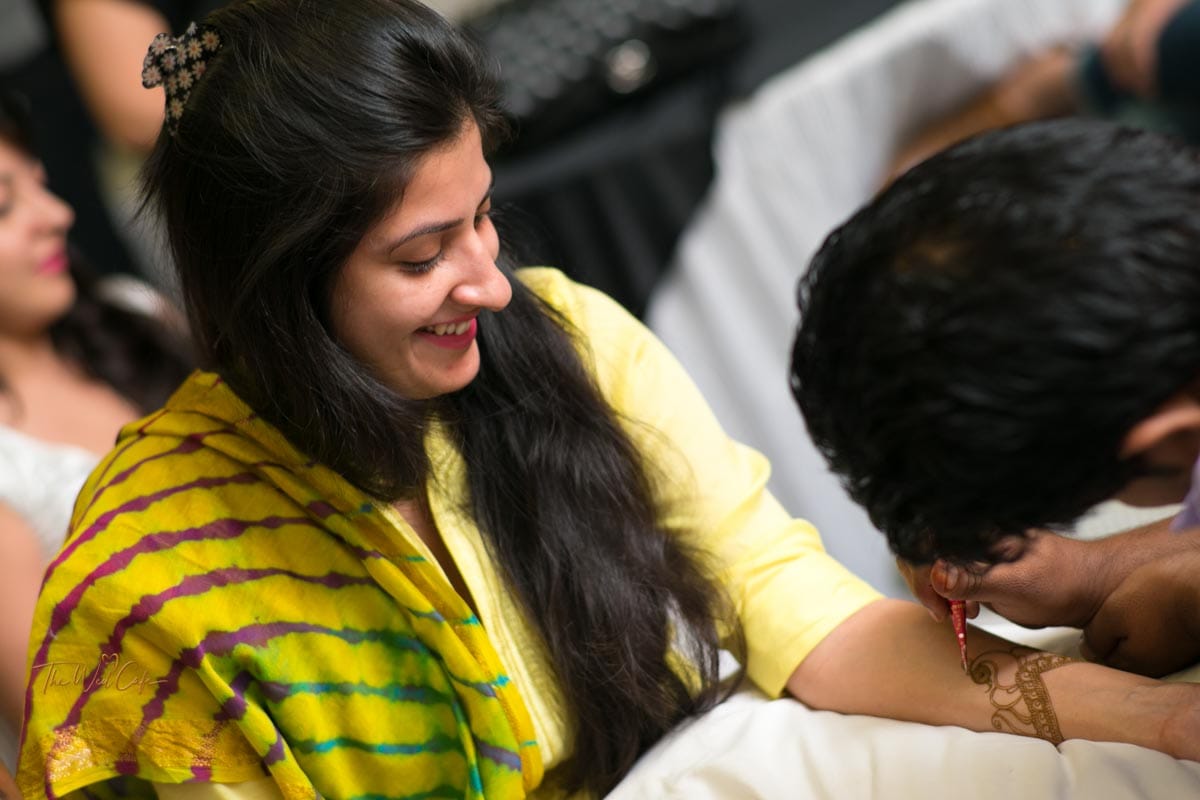 Whether it's that glow on a bride's face when she sees the bridal mehndi on her hands, or a mother looking lovingly at her daughter as she gets ready to tie the knot, a candid wedding photographer will be able to click these fleeting moments with finesse. And they move quietly in the crowd, waiting for these priceless few seconds. Most of the time, you won't even know that someone took a picture of you till you see the final album and notice the beauty of these natural pictures.
They know how to capture the most beautiful candid moments.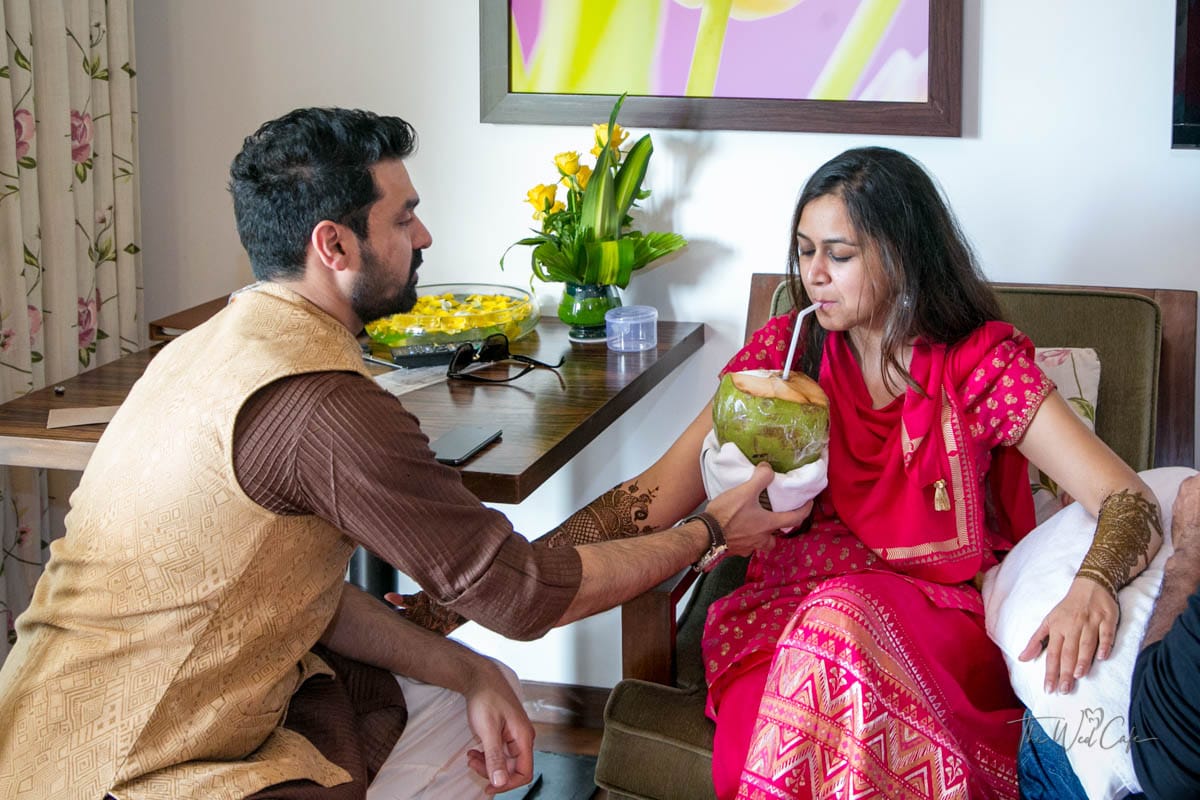 Your young cousin, nephew or niece may be great with their phone cameras but they won't be able capture the sweet moments which often occur between rituals. A picture like the one above doesn't need any planning or posing. All it needs is a photographer with an eye for candid shots and a couple just doing their own thing.
Suggested Read: Why You Need A Candid Wedding Photographer?
Since it's just you and your close family, a professional photographer can click some great, frame-worthy pictures.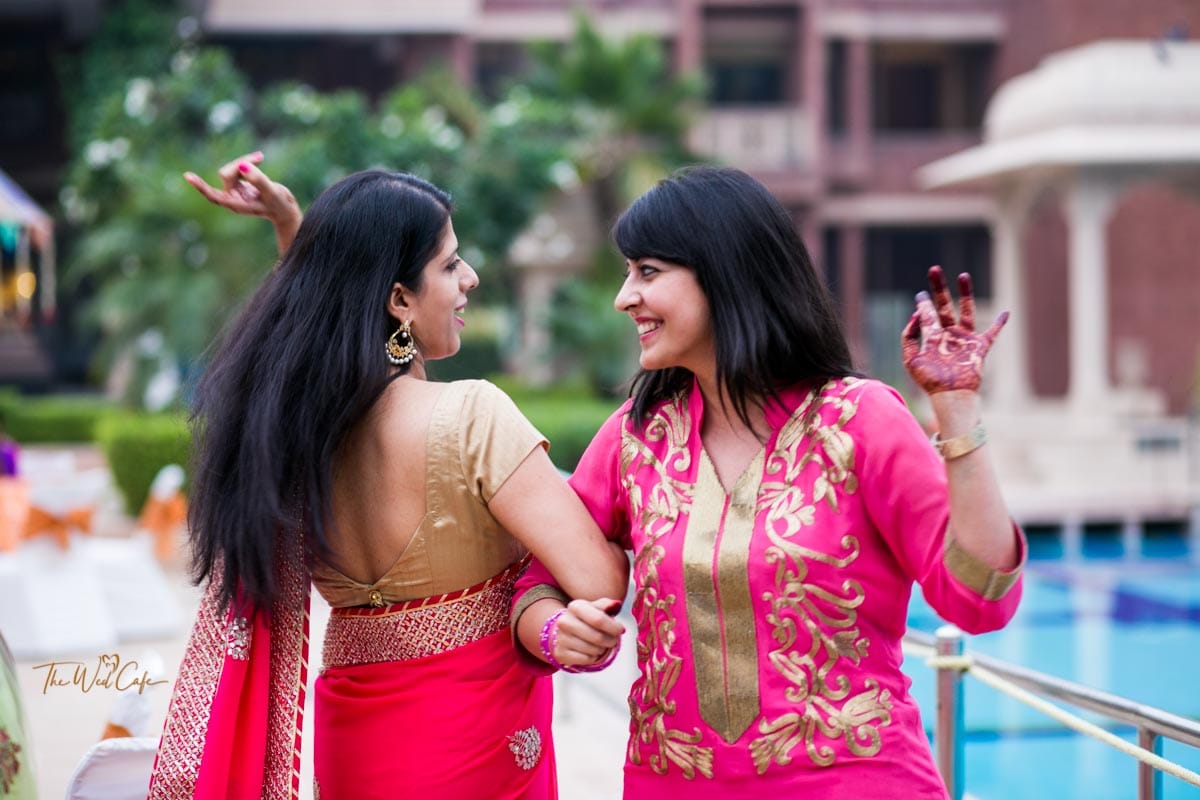 Most brides and grooms frame the formal posed pictures clicked during the rituals or on stage. But what they laugh about and remember fondly are the moments that happened right before or after those pictures, when their family and friends were being their natural, fun selves. A professional candid photographer will not only click those moments that will be remembered forever, they will give you high resolution pictures which can be framed.
Suggested Read: Fun Props Which Will Brighten Up Your Wedding Pictures
You'll get time to talk and laugh with your family, and the photographer can make memories out of these chats.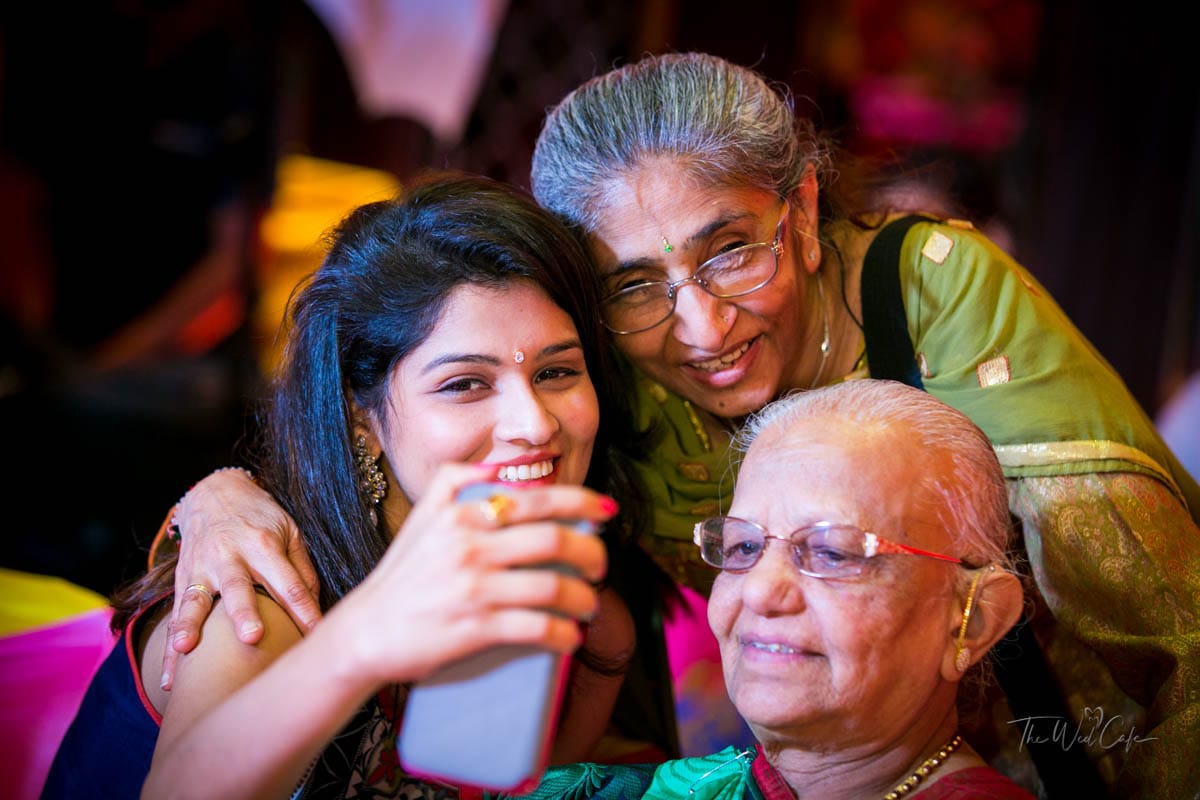 It's only during these smaller functions that you'll get time to sit with your grandmother and chat with her, or share a laugh with your cousins. And this is also the only time that you can get a candid wedding photographer to frame these moments for you. Don't miss out on it!
The haldi, mehendi, and other functions during your wedding will make a bouquet of memories for you to hold on to for the rest of your life. So hire a professional wedding photographer who can make the most of those moments and give them to you packaged in an album. You won't regret it for a second.
Suggested Read: Family Photo Ideas To Make Your Wedding Album Memorable