Wedding photos are a very significant part of any wedding ceremony. After all, these images are cherished forever by the couple and their families. So, hiring the Best Wedding photographer is essential for creating an amazing wedding photo album.
But, your role doesn't end there. You should also decide some good poses and discuss it with your photographer beforehand. Family photos are essential for a wedding album, and mostly, people face coordination problems in these group images.
So, today, we will discuss the best family photo ideas that you should try to make your wedding album memorable. Plus, these poses don't need any special coordination. Have a look:

Pose with Bride while Giving her Final Touch up: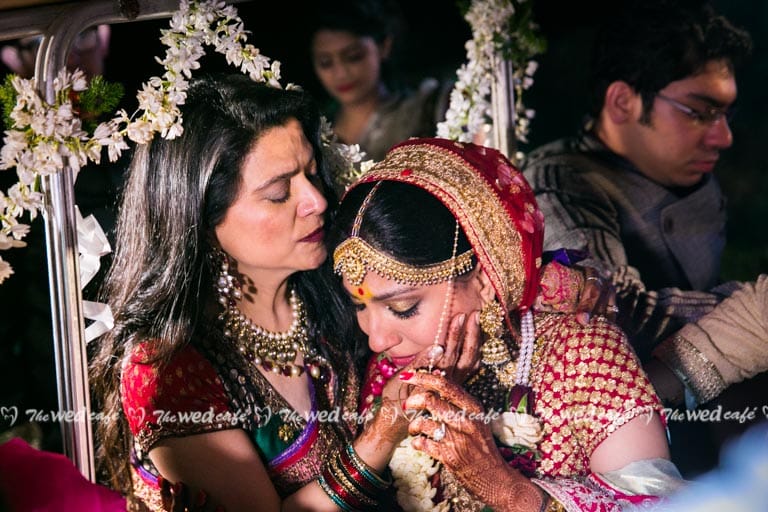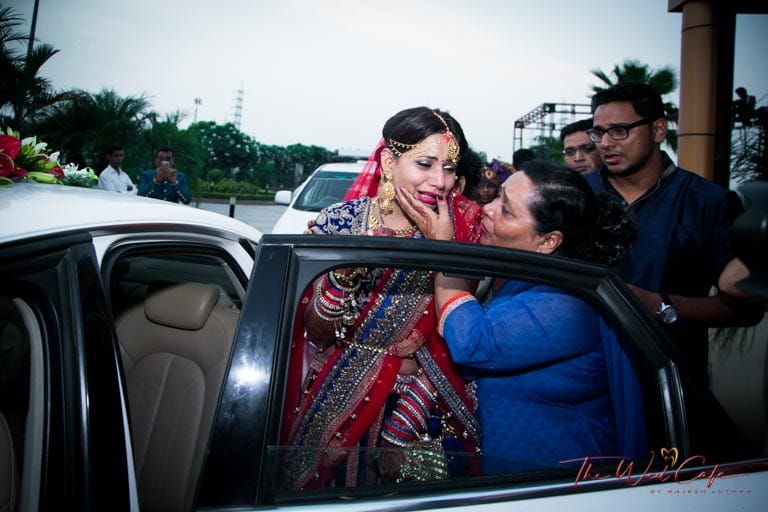 The mother and sisters of the bride always help in giving a final touch up to the bride; no matter how perfect she looks! It is the right moment for capturing a very good family shot. You can plan a pose with your mother and sister, or you can keep it random. In any way, it will look beautiful.
Suggested Read: How to Pose for your Wedding Pictures?
Give Candid Family Shots: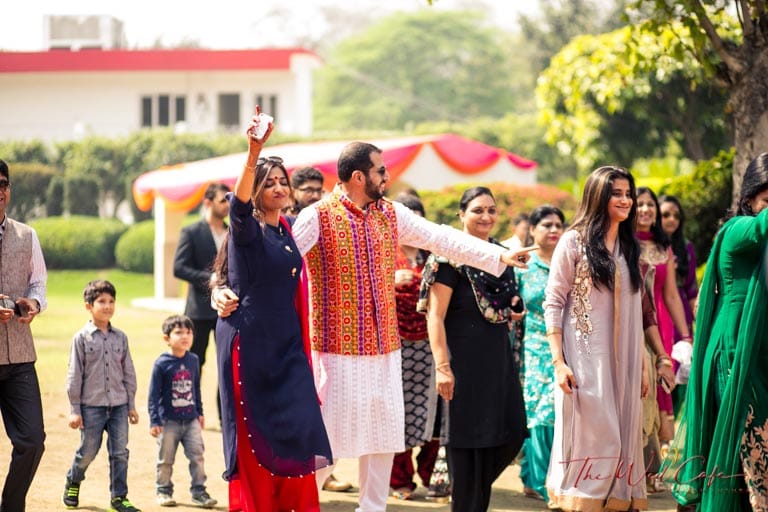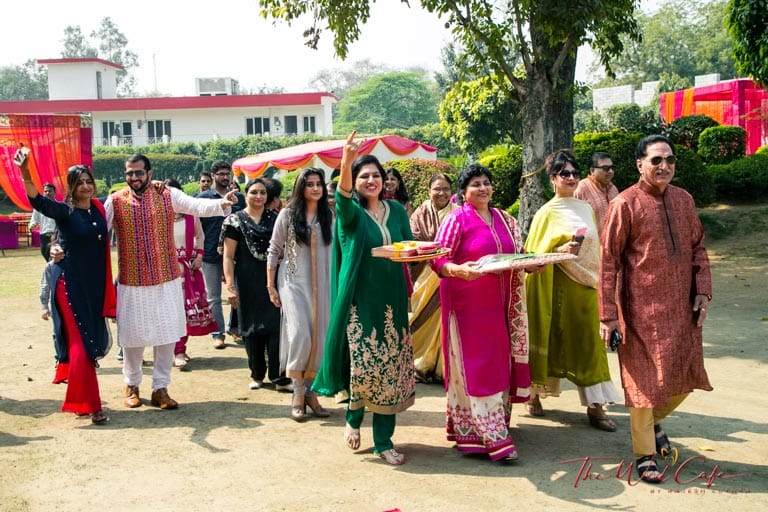 Don't stuff your album with only classic family shots. Try something new on your wedding. For example, you can instruct your photographer to take candid random shots in between the decided poses. These moments are worth remembering rather than artificial poses!
Suggested Read: Why You Need A Candid Wedding Photographer?
Random Shots at Sangeet Night:
Sangeet night is the time when every person involves in the fun by showing their unique dance moves. The whole atmosphere is very charged up on this day. So, this is the best time to capture the mirth of any wedding ceremony.

You should direct your photographer to capture random shots of dancing family members which will surely enhance the beauty of your wedding album.

The Entry of the Bride or Groom: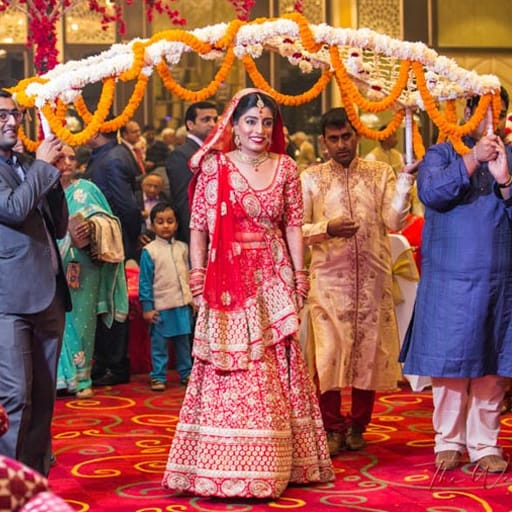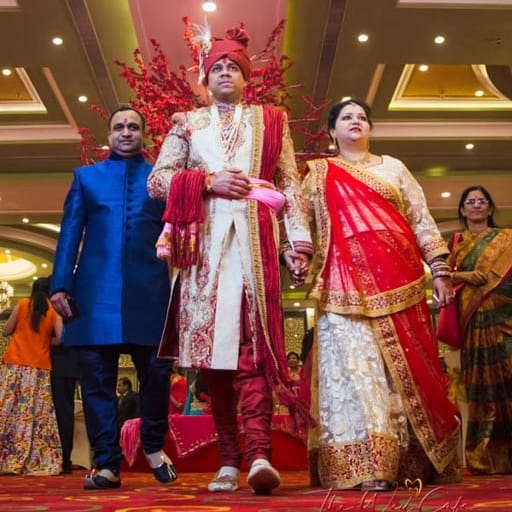 Bride and groom never enter alone in an Indian wedding ceremony. They are usually accompanied by family members. So, this is yet another great moment which your photographer can capture as a family photo.
Create Some Fun Poses with Team Bride and Team Groom: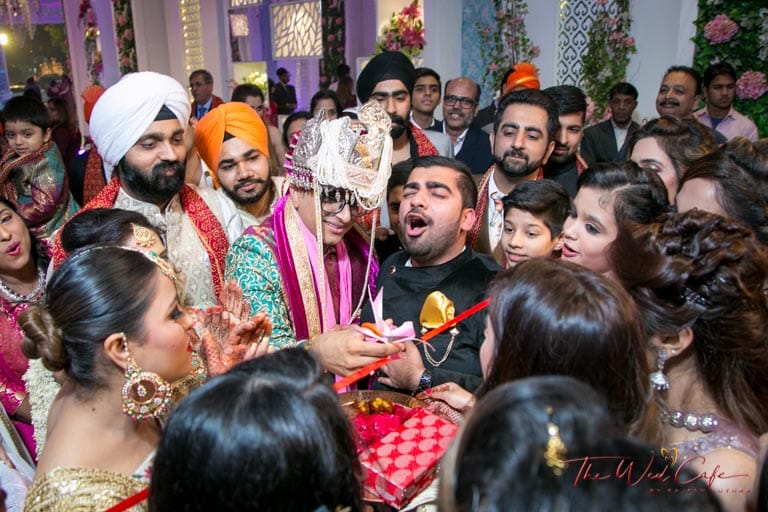 You can add more fun in your family photos by deciding some fun-filled poses with team bride and team groom. Instead of the normal ones, you can show a little bit of teasing or fun fights between team bride and groom.
To get more ideas about this, you can check out some poses of this category on the internet.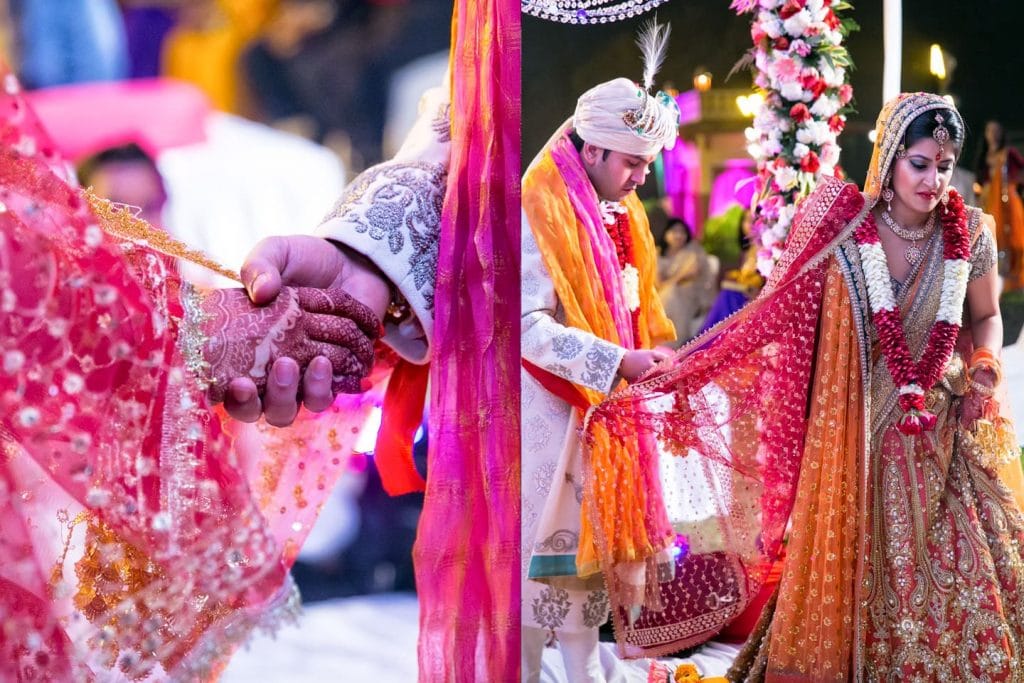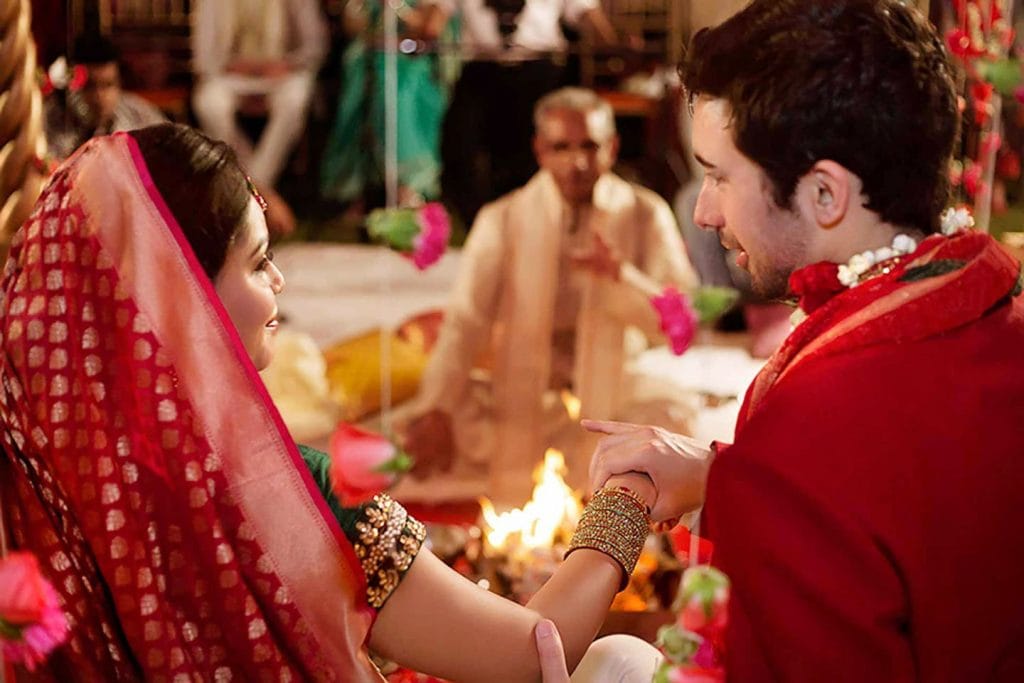 We all know that the main action of a wedding happens in the mandap. Here, all family members are also present. So, it is a good moment to capture family snaps. The images can be captured when parents give blessings to the newlyweds or when everybody cheers the bride to put the wedding garland.
These are the fun moments at mandap that should be captured by your photographer for sure.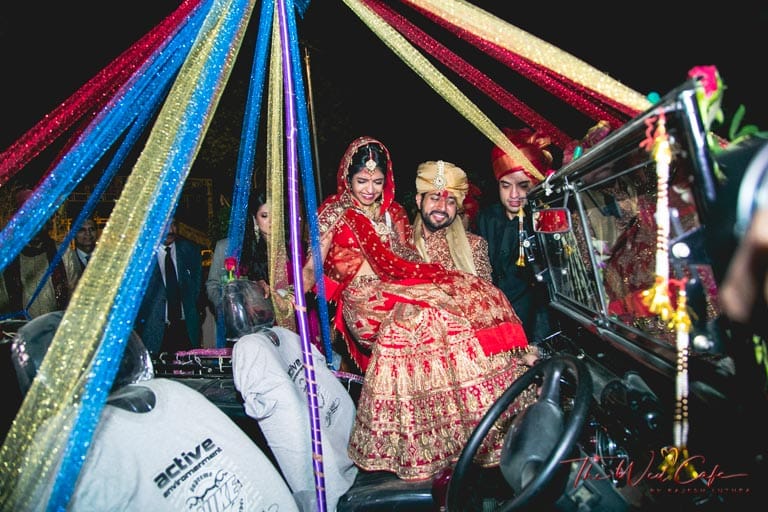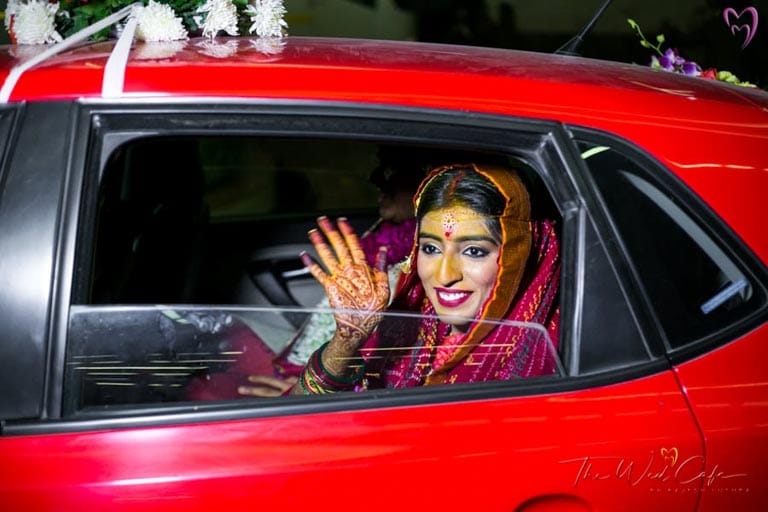 Well, this one is a really emotional moment of a wedding. We know you won't like to see your crying photos, but capturing them is essential. It will be the purest and most natural family photo as you will be leaving your family.
And you will surely smile seeing that photo after a few years. So, tell your photographer to keep the focus on the whole family during your bidai.
So, these all are special moments that should surely be in your wedding photo album. Discuss it with your photographer now!