A pre-wedding photoshoot is very special for every couple because just like the wedding, it's a one-time event. This moment comes in the life of every girl and boy only once, so becoming a little bit nervous or panicked is quite natural on it.
Well, if you are going to get married soon, then no one can understand that excitement and anxiety more than you! We know it's a good feeling, but due to this, you may forget some of the most important things that are necessary for an amazing pre-wedding shoot.
Yes, even after doing lots of planning for the pre-wedding shoot, people forget a few things due to which this shoot can be ruined. If you don't want to be one of these people, then you must create a pre-wedding photoshoot checklist beforehand.
Having a checklist will save you from any end moment hassle and all the on-shoot problems. So, we are here with the ultimate checklist which you must create for a flattering pre-wedding photoshoot.
Suggested Read: Why Pre-Wedding Photoshoots Are More Than Just A Trend?
Checklist for Planning the Pre-Wedding Photo Shoot: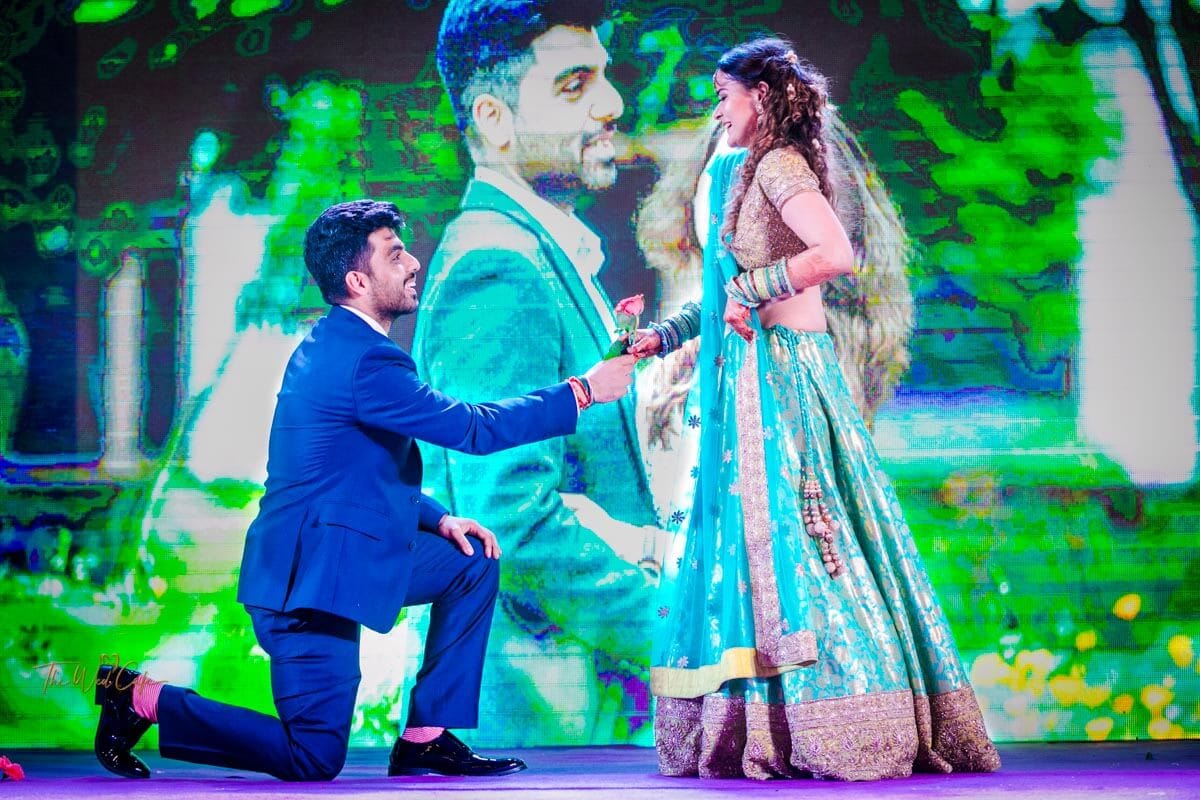 Planning comes before execution, so the first checklist is of planning the photoshoot. All you need is a loophole-free plan for a fairy tale pre-wedding shoot.
Suggested Read: 10 Killer pre-wedding shoot Ideas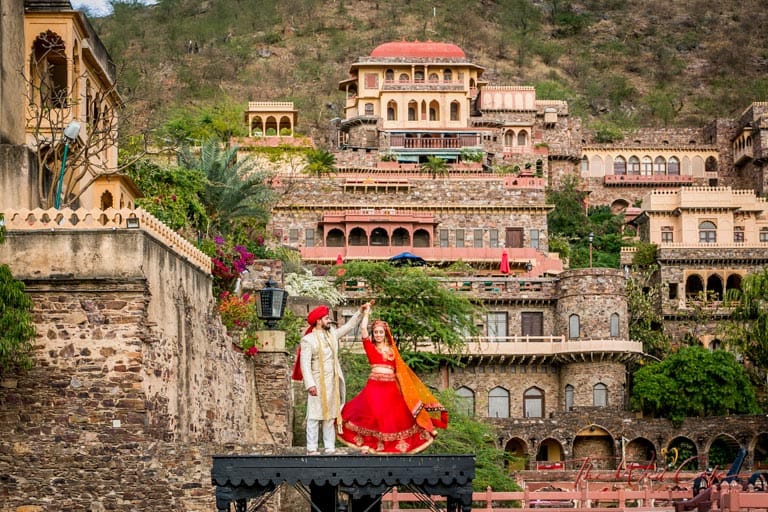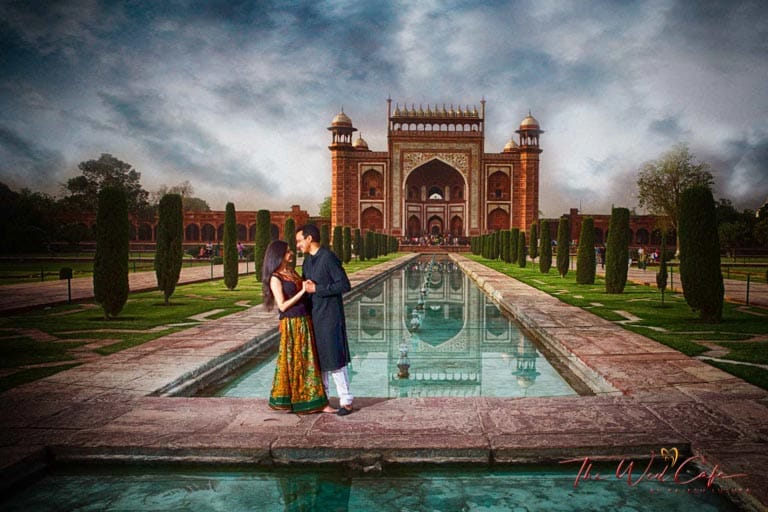 The first thing you need to plan is the location of your photoshoot. Always shortlist 2-3 locations because you never know which problem may arise. If you are selecting a private place such as a 5-star hotel or heritage hotel, then check the availability beforehand.
Suggested Read: Perfect Locations for Pre-wedding Photography Near Delhi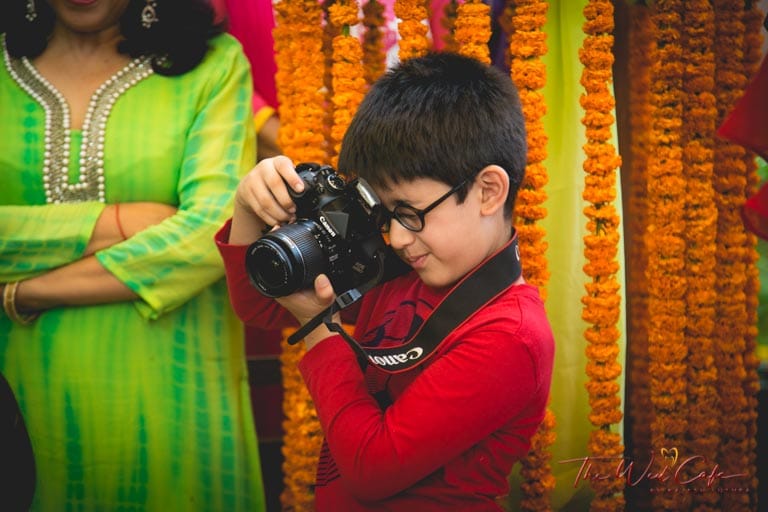 Hiring the right photographer is an essential part of planning. Book the photographer in advance and discuss your expectations with him. Also, keep a back-up photographer so that you won't have to cancel the shoot in case your photographer cancels the booking due to some emergency.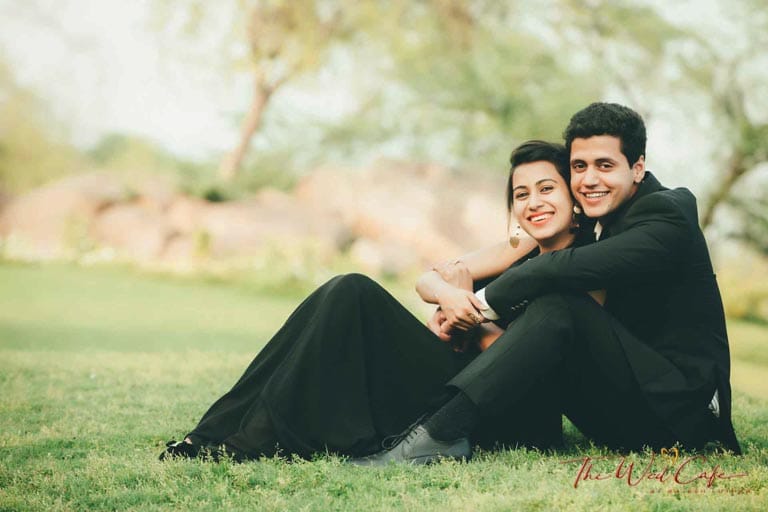 Select a date feasible for both the parties and also convey it to your photographer beforehand. Book the place for the photoshoot and also keep a back-up plan which you can use in case of bad weather.
What are you both going to wear? How many costumes do you want to change? Plan all this beforehand and also try the costumes before the shoot day. By doing so, you can fix if there is any issue in the dress.
Suggested Read: What to wear on a pre-wedding shoot?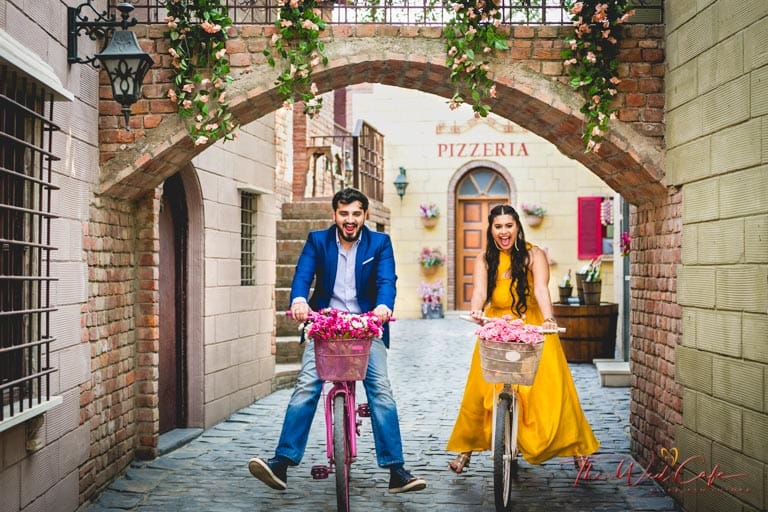 Make a list of props that will suit according to your pre-wedding shoot theme. Buy or rent these props some days before so that you won't face any last-minute hassle. You can visit any good party store to get these props.
Suggested Read: Fun Props Which Will Brighten Up Your Wedding Pictures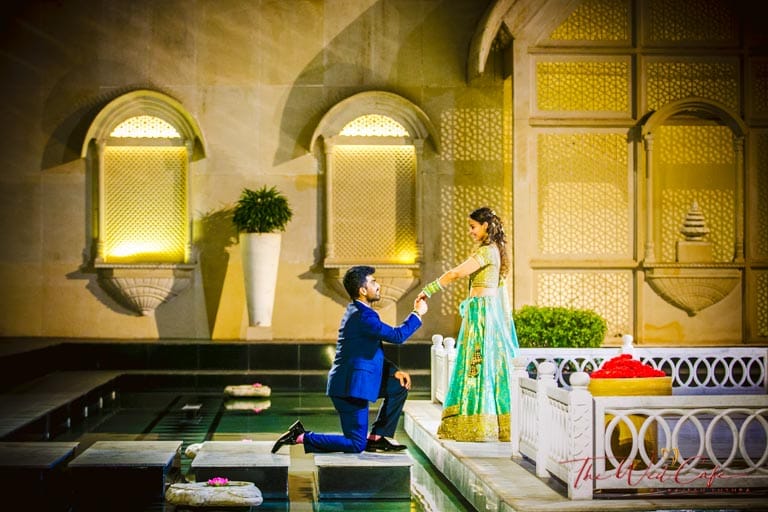 Don't think that you will get the ideas of poses there and then. Check sites like Pinterest to shortlist the best couple poses. Save these poses in your phone and practice them before the day of the shoot if you can.
Suggested Read: How to Pose for your Wedding Pictures?
Checklist of the Things to Carry on Pre-Wedding Photo Shoot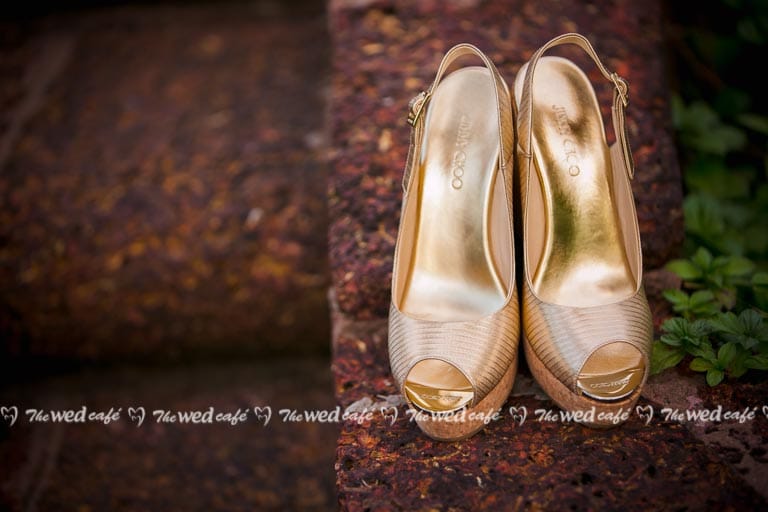 Even after creating a full-fledge plan, forgetting any of the essentials on the day of pre-wedding photoshoot can mess up your shoot. So, creating this checklist is as important as the first one.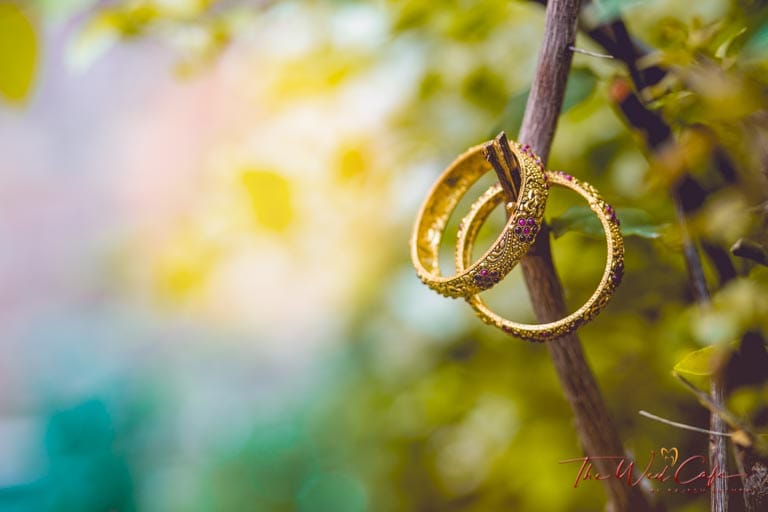 Carry all the outfits that you have planned. Don't forget to pack small things like socks or matching shoes with every dress. Men should also keep matching ties with the dresses.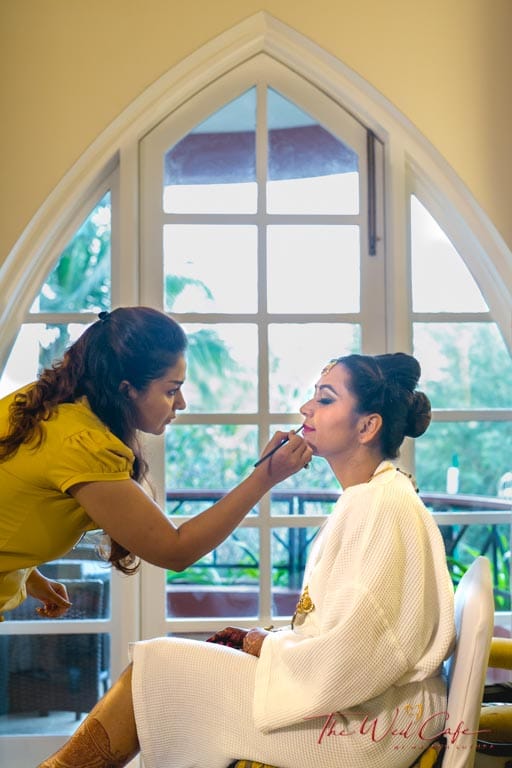 Make-up is essential for flawless photos. So, not only the bride but the groom must also carry one make-up kit. Add all the necessary products like foundation, highlighter, lipsticks, eyeliner, eyelashes etc. beforehand. Men can take basic make-up like concealer or foundation to have spotless skin.
The bride-to-be also wears matching earrings, bracelets, necklace, rings and other ornaments with each outfit. So, create separate boxes to store the jewellery for various outfits to cut the confusion. Also, pack one extra pair of each accessory so that you can change it if the planned one breaks on the location.
If you have chosen an outdoor location, then you may encounter sweat while posing for the images. So, having a personal packet of normal and wet tissues will be helpful in cleaning all the sweat in between the shots.
Shooting outdoors in the hot weather can be a real challenge. But, you can make it easy by carrying portable mini fans with you. You can also purchase Micro USB fans that can be connected with your phone.
We can never be sure about the zips and other openings of our outfits. So, carrying a packet of safety pins will help in fixing these issues on the shoot.
You may have to change the make-up and looks as per the various outfits on your pre-wedding shoot. So, carry the cotton balls and make-up remover to remove the make-up in a mess-free way.
A sudden headache or any other minor health problem can ruin your photoshoot. So, carry a small pouch with basic medications that will be helpful in getting instant relief in such cases.
The sun heat can literally grill you in the summer months. So, carrying an umbrella will be a good idea for an outdoor shoot in summer. Of course, you can't take pictures with that, but it will provide the much-needed shadow in between the shots or during the camera set-up process.
A hungry face doesn't look good in the pictures. So, you should pack some light snacks as the pre-wedding photoshoots usually take a half-day. Eating the snacks in between the shots will give you renewed energy for posing.
Don't forget to carry all the props that you have specially bought for this shoot. Forgetting your props can become a big blunder.
So, take a print of this article to have a ready-made checklist of all the things for a perfect pre-wedding photoshoot. If you will have a printout, then you won't forget any of the given points while creating your own checklist.