Pre-wedding shoots are an amazing opportunity for couples to enjoy some beautiful moments with their partners away from the wedding hustle and bustle. While for some couples it might mean recreating their favourite movie song, for others it's about capturing raw, timeless moments spent together.
As simple and effortless as they look, pre-wedding shoots are not that simple. There are a few things that you need to consider and pay attention to before the shoot even takes place.
First is the concept. Make sure that you've decided on a concept and theme. Once it is decided, the next concern is the outfits. What should I wear for the shoot? How many outfits should I opt for? There are endless options to choose from but you have to look your best so we will help you in deciding wisely.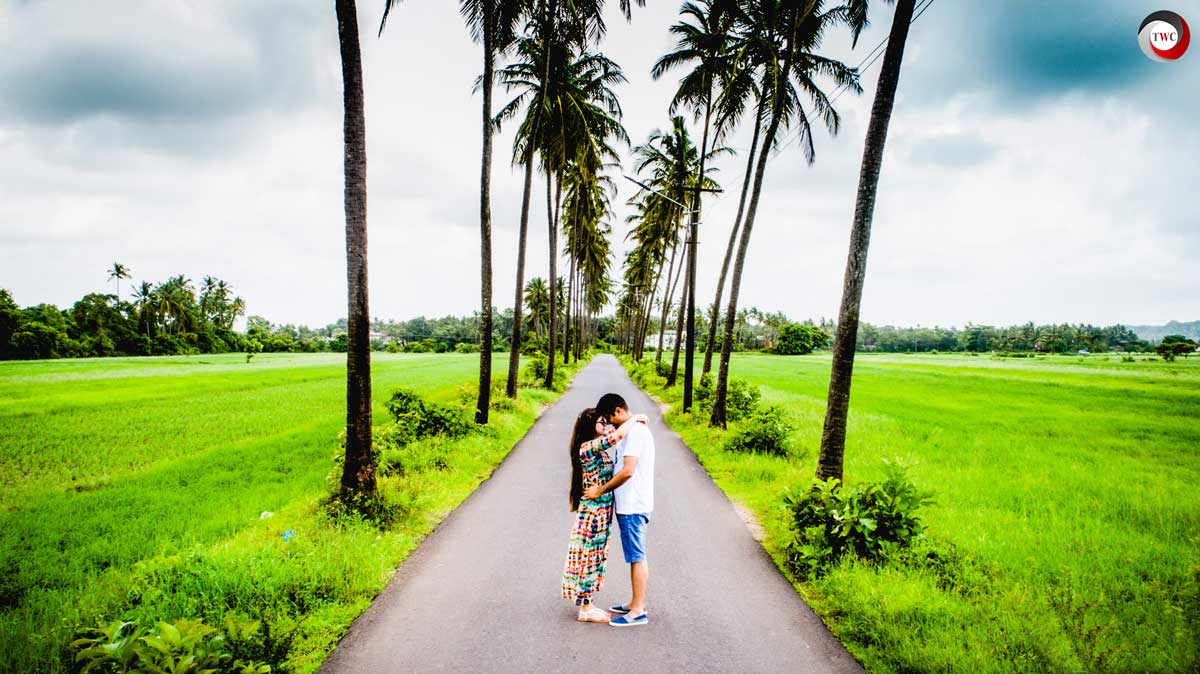 We understand your confusion as we are often asked by our clients if they should wear matching outfits or should they go for outfits that go with their personality. This is what we tell our clients, that as much as you want to look your best in these outfits, this shoot is where you two are the leading characters. Make it memorable but don't forget to have fun. And yes, comfort comes first. Here are a few tips/suggestions which will clear your confusion and will help you in setting the tone of the shoot.
Suggested Read: Things You Should Keep in Mind for An Outdoor Pre-Wedding Photoshoot
Choose outfits according to theme and location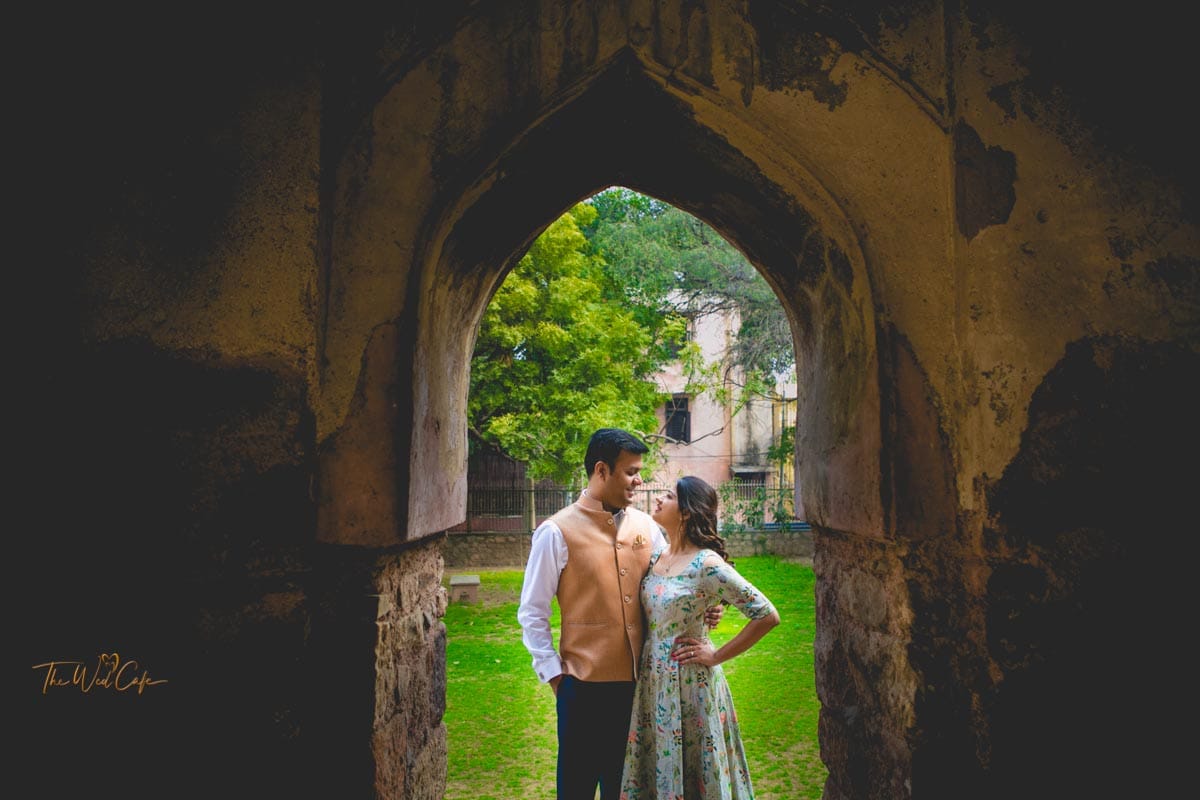 Pick outfits that go well with the backdrop and the location you have chosen. Formal clothes would not go well in a casual environment and vice versa. For historical sites like Humayun Tomb, an anarkali gown would look stunning while for a crowded market like Chandni Chowk, wear bold and vibrant colours which will make you stand out. You don't have to merge with the crowd but you two have to be different.
Simple patterns and vibrant colours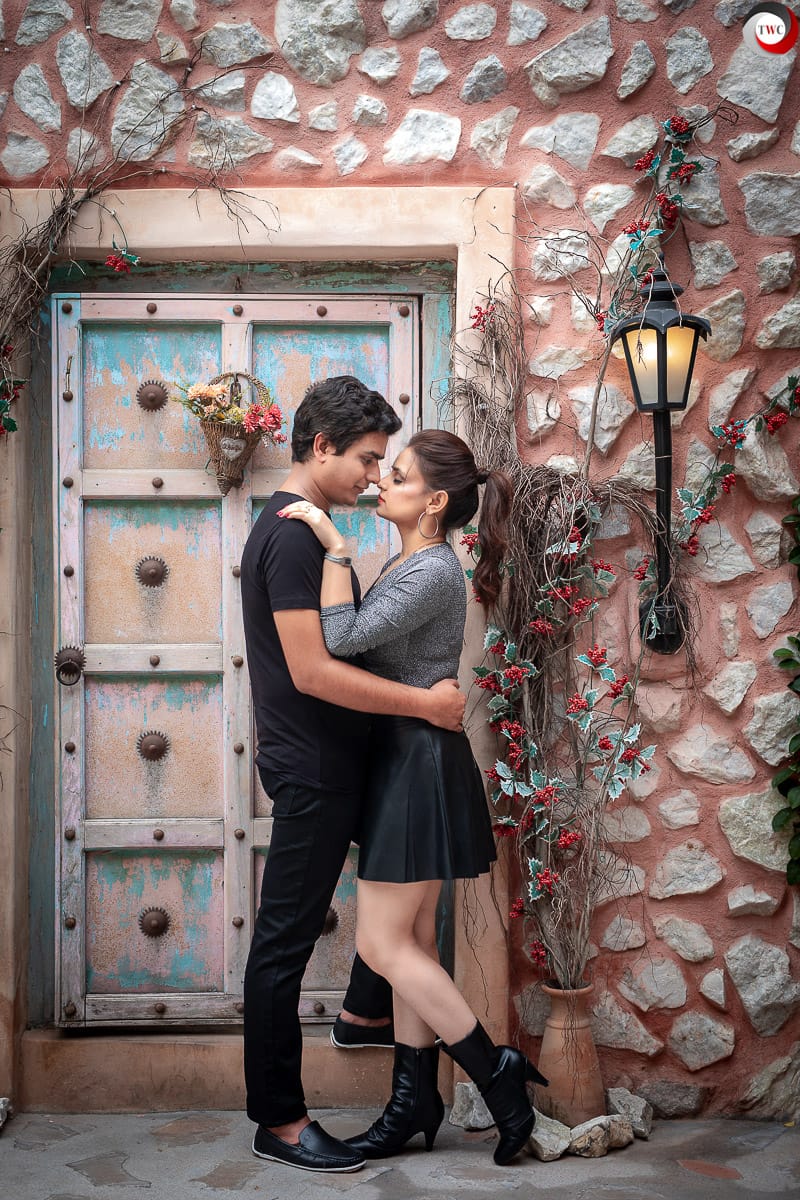 Don't forget to add a dash of colour to your outfits. A classic black and white or a deep red dress with a black tux combination can never go wrong. You can also use accessories or props for that pop of colour like umbrella, shoes etc to make your photo stand out.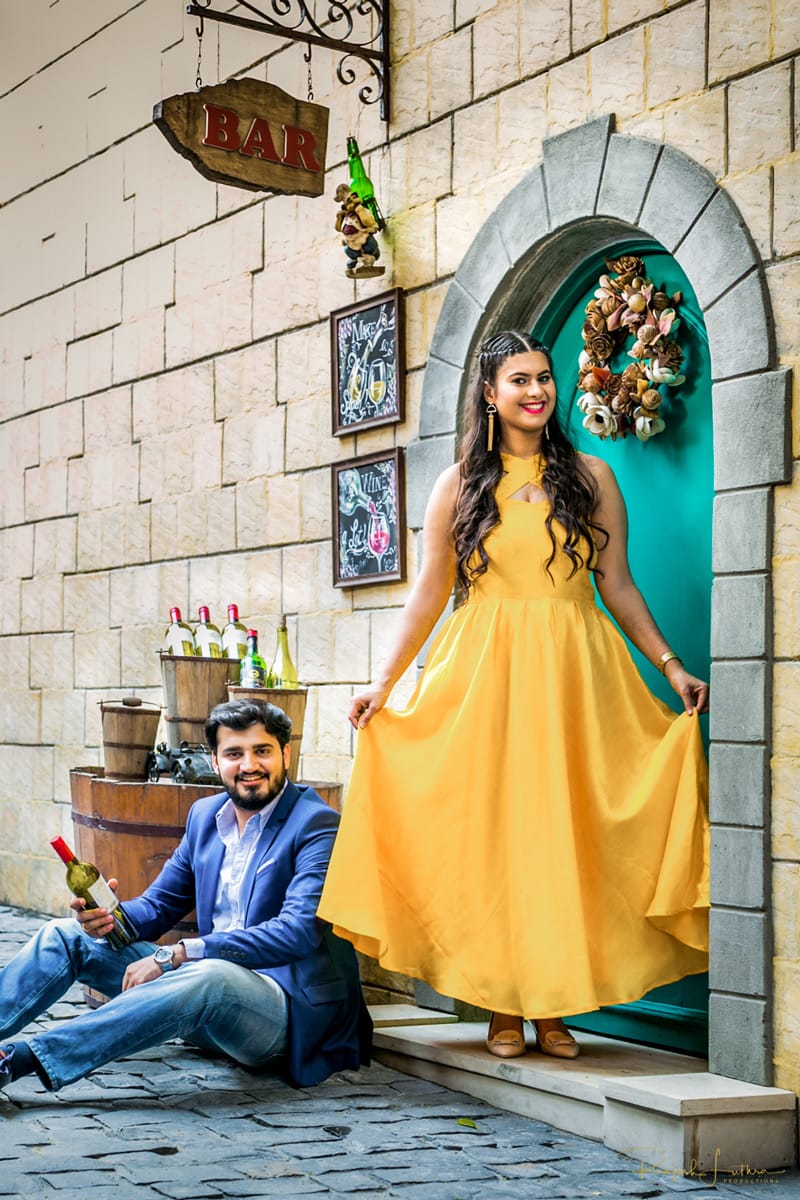 Also, bright colors and pastel shades really pop on camera. You can also try out contrast colors or patterns to give a funky look to your pre-wedding shoot.
Suggested Read: Photoshoot Clothing Ideas for the Bride
Choose outfits that coordinate and play-off together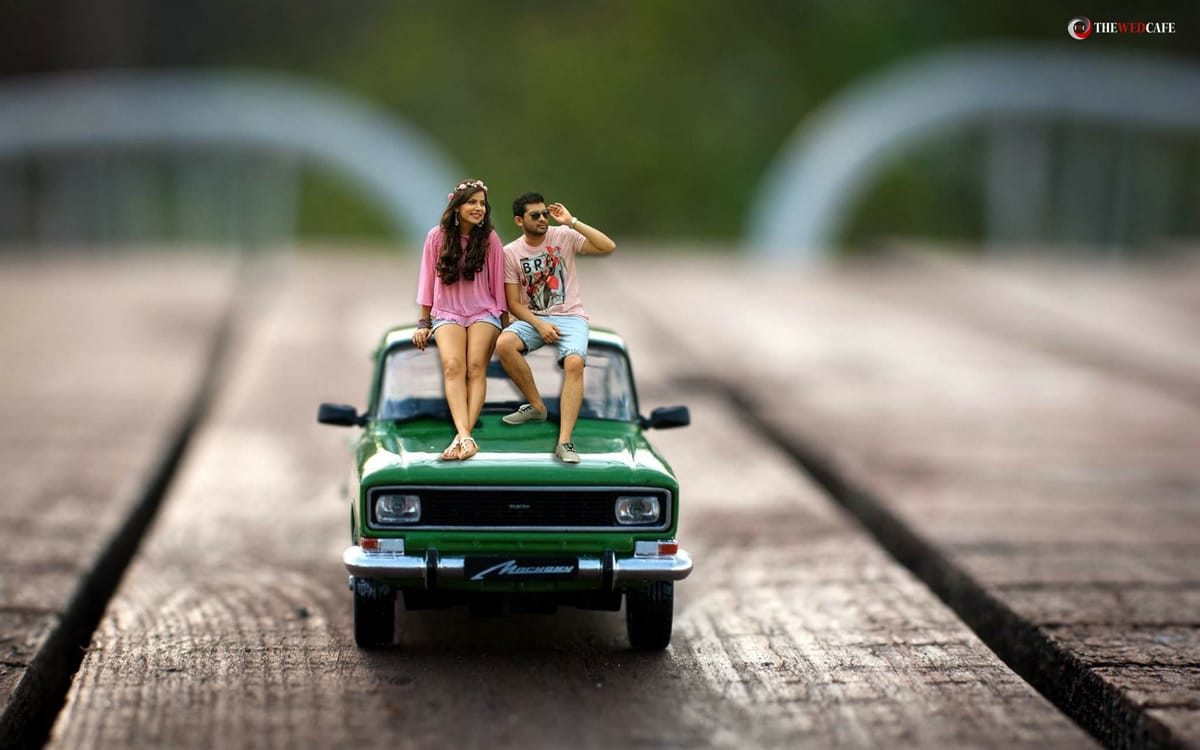 This doesn't mean you both wear the same colour head to toe but colours that look good together. It's way more important that you coordinate your outfits with your partner than just the backdrop/location. Something which compliments your style and your partner.
Suggested Read: Top Wedding Photographers in Delhi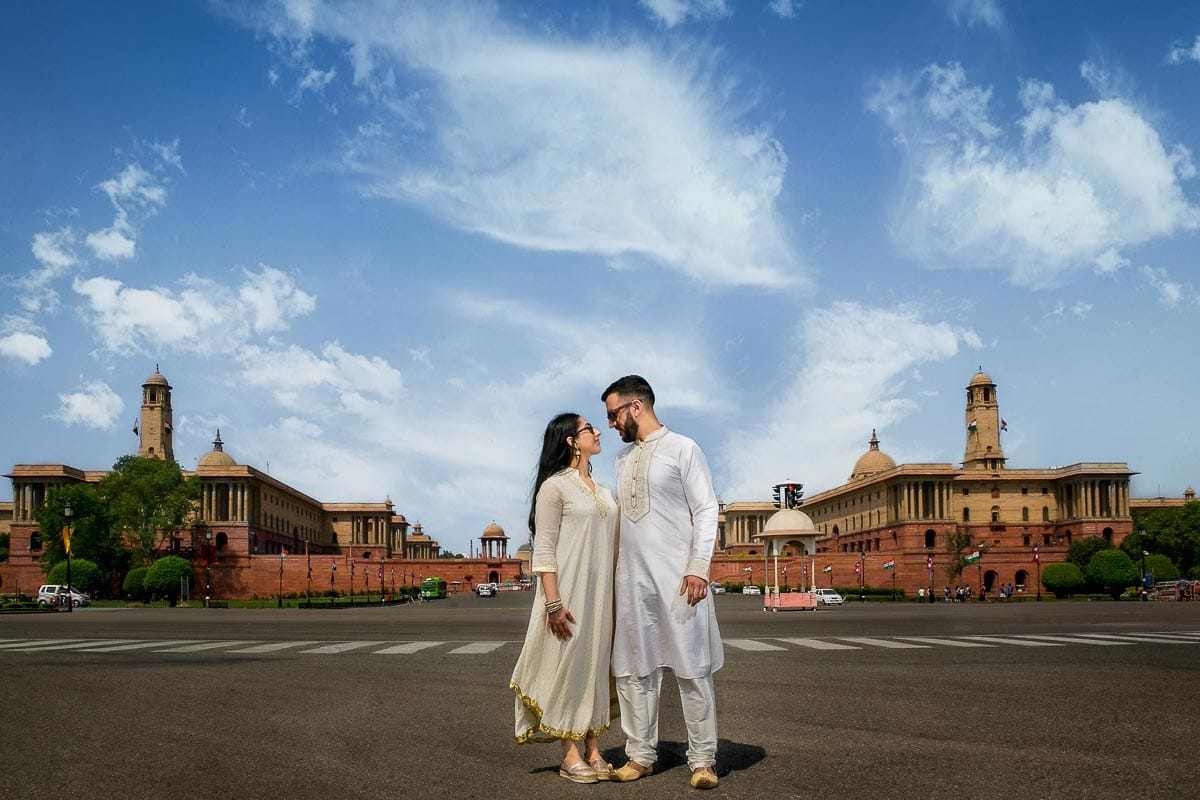 Check and stripe patterns are a big NO NO as they do not look good in photographs. Big and bold patterns can be a distraction primarily when there is too much of it in the frame. Otherwise, the results will turn out jarring on camera and don't work well with detailed or close-up shots.
We always suggest our clients to go with something neutral and avoid big patterns.
Don't forget to style according to season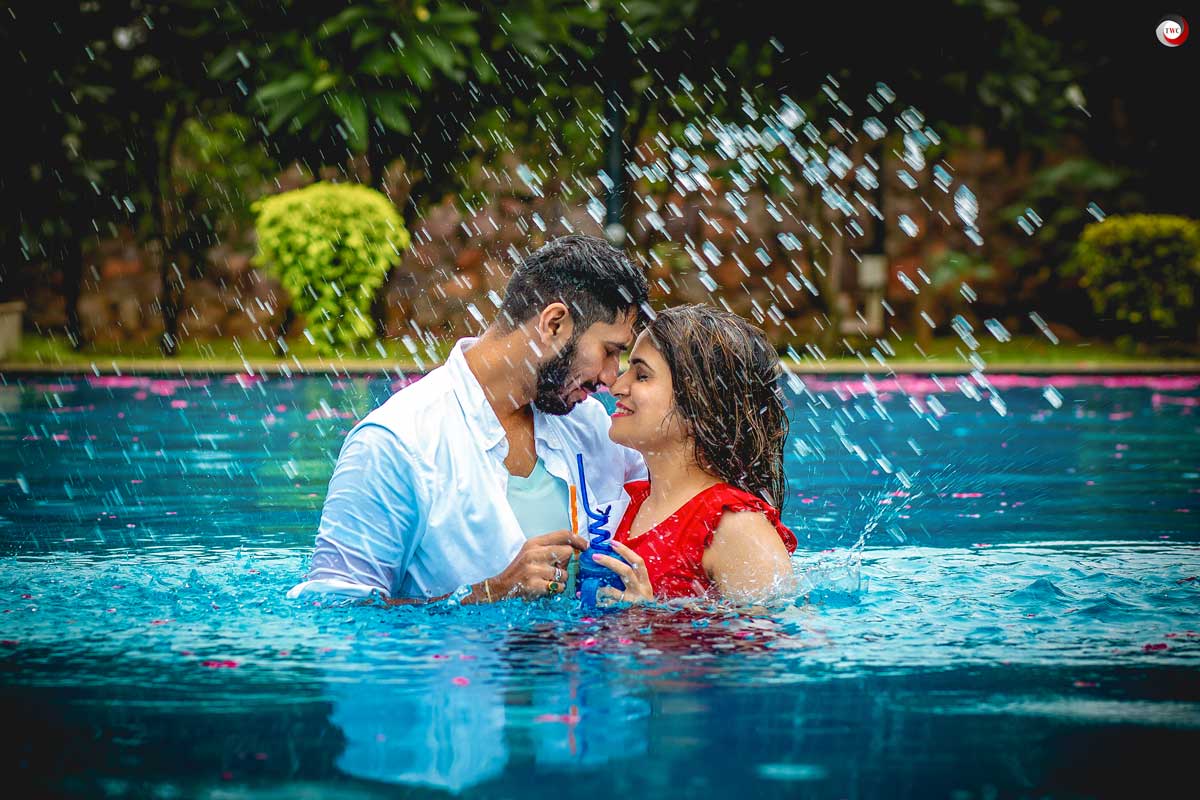 Often we tend to neglect to keep in mind the season when the photo shoot will be done. It can be an advantage as well as an disadvantage if you don't plan it well in advance.
During summers, go for bright and vibrant colours which will add more value to your photographs. The overall look can be kept smart and casual in summers.
Winter is often the best time to get a pre-wedding shoot done. No sweating and it is easier to move around the city as well. A cold, winter morning with fog in background will add a dreamy effect to your pictures. You can try Indo-ethnic look like salwar suit for bride and kurta pyjama for groom. Coats and jackets can also be added as an extra element.
Suggested Read: The Ultimate Checklist for Flattering Pre-Wedding Photoshoot
Go for three-four outfits for different looks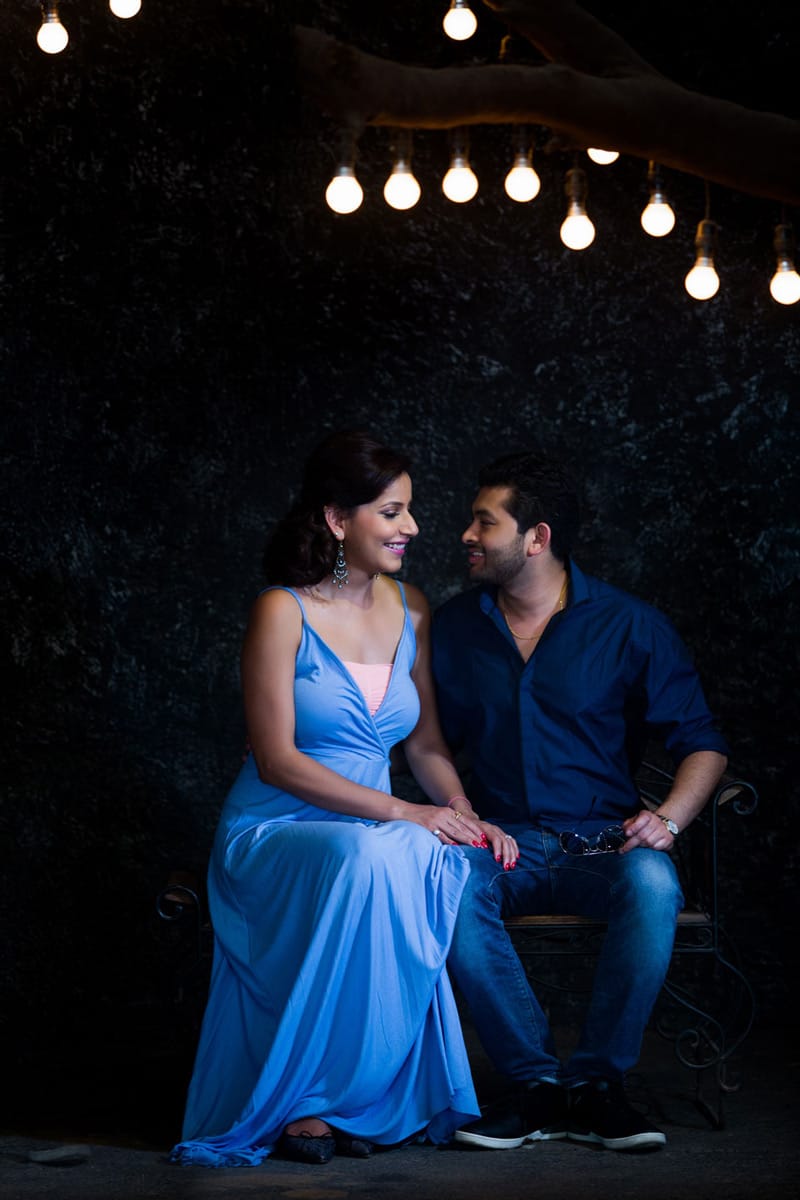 We always recommend our clients to carry extra outfits as it will bring more variety to the photoshoot. Also clicking all photographs in one outfit will look mundane and the outcome will not be as pleasing as you had expected. What if you feel like trying out something else or by mistake if the outfit you have picked gets spoilt?  Just carry extra outfits to be on the safe side.