A wedding isn't complete without a pre-wedding photoshoot nowadays. This photoshoot is considered as significant as the wedding ceremony. Bride and groom spend lots of time deciding the pre-wedding shoot venue, dresses, poses and other things.
Talking about venues, outdoor venues are considered best for pre-wedding shoots. That's why most of the couples choose outdoor forts, gardens, mountains, lakes and other venues to portray their romance through a pre-wedding photoshoot.
Some couples also opt indoors, but no indoor place can compete with the natural beauty of the outdoors. If you agree with us and already selected an outdoor venue for your pre-wedding shoot, then you are at the right tab!
Today, we are going to talk about the things which you should keep in mind to capture the best pre-wedding outdoor images. Shooting in outdoors can be a real mess if you won't keep these things in mind. So, know about these things and make your outdoor pre-wedding shoot a success!

Suggested Read: 10 Killer pre-wedding shoot Ideas
Choose a Secluded Outdoor Location: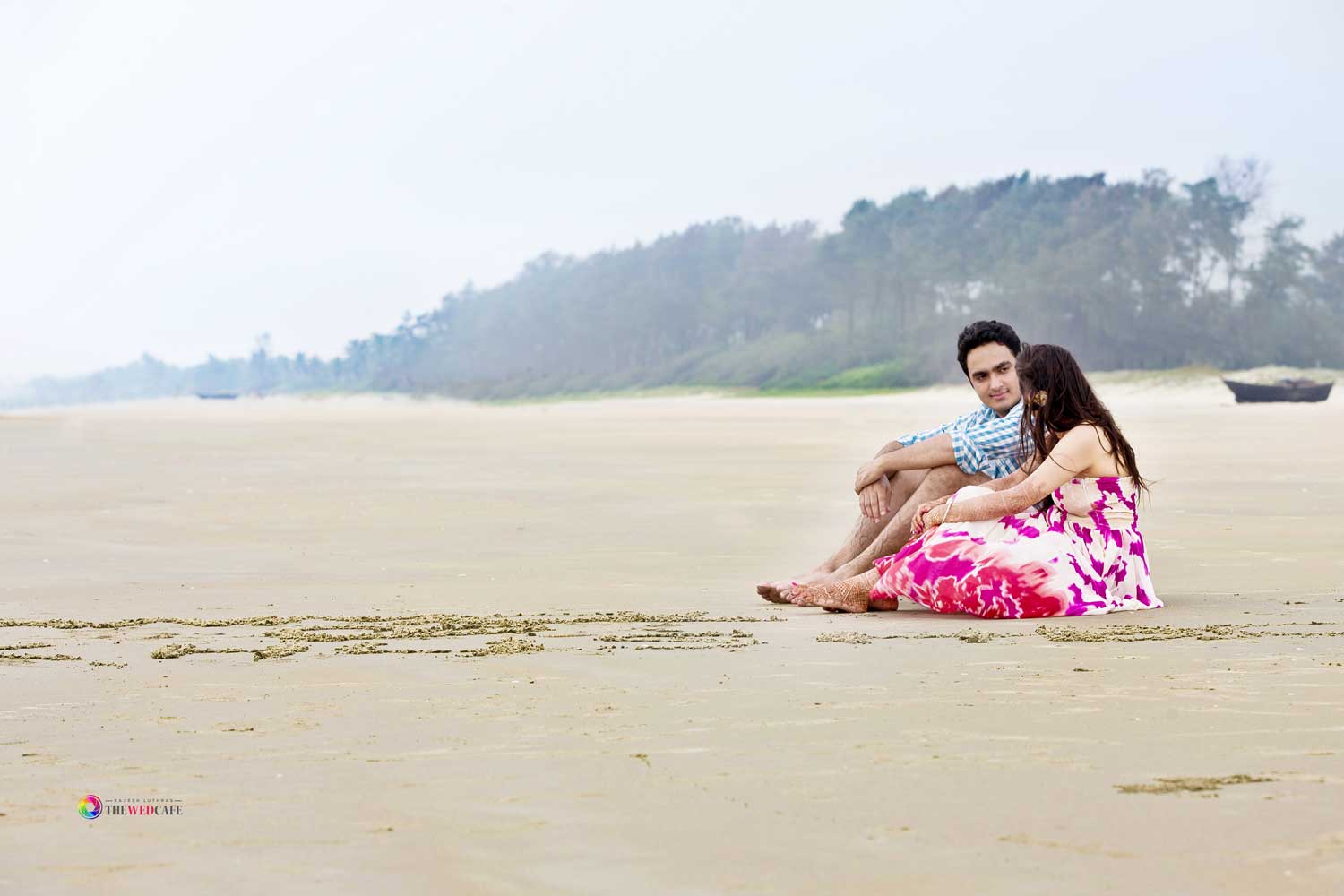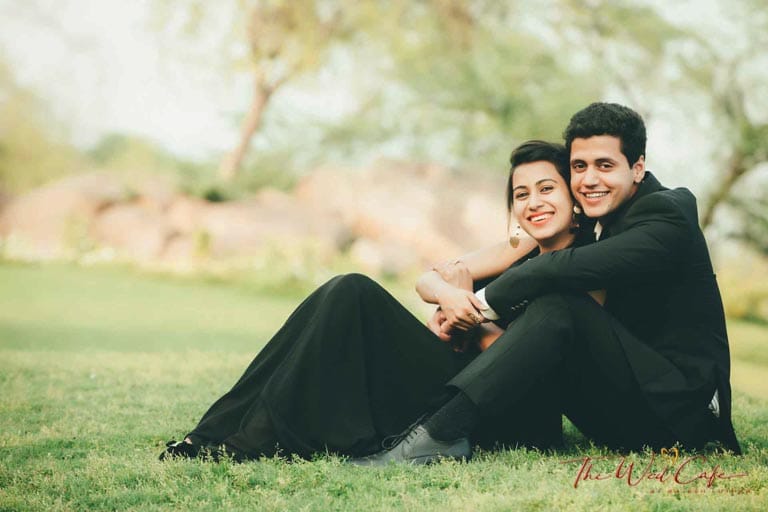 The biggest problem which you will face in your outdoor pre-wedding shoot is the unnecessary public. It happens because most of the outdoor locations have public and you can't vacate it by booking it for your shoot. Then, what's the right way of tackling this problem?
There are two solutions to this. Either you can go in the early morning hours when these public places are quite vacant, or you can choose a location that is beautiful yet remains secluded most of the time.
Finding a beautiful secluded outdoor location is not easy. But, you will be able to do that if you will look beyond the popular locations. For example, if you are planning to shoot in a palace, then skip the popular ones. Look for the palaces which are less popular and check their images to ensure that they are beautiful. In this way, you will be able to choose a perfect outdoor pre-wedding shoot location.

Suggested Read: Perfect Location for Pre-wedding Shoot Near Delhi
Book a Photographer with Some Outdoor Shooting Experience: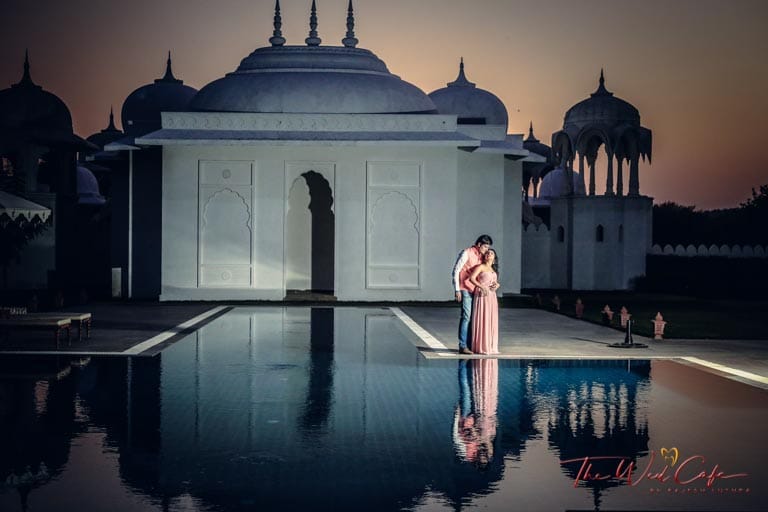 The skills of your pre-wedding shoot photographer also affect your overall shoot. But, you should go beyond checking the overall skills of your photographer. Yes, because every photographer has a forte and different type of experience.
Some photographers possess good photography skills, but they don't have much experience in outdoor photography. So, selecting them would always be a risk for you. It means relying on the overall skills of the photographer won't work.
You have to be specific with them and ask them to showcase their outdoor photography experience. Evaluate them on the basis of these photos as not everyone can play properly with the natural light.

Suggested Read: The Ultimate Checklist for Flattering Pre-wedding Photoshoot
Check the Weather of your Outdoor Location: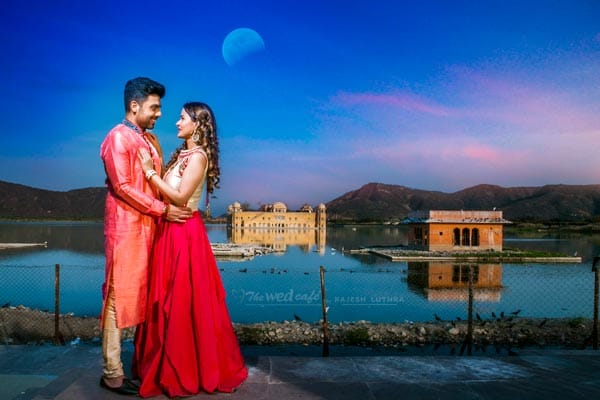 Bad weather can really ruin your pre-wedding photoshoot. However, you don't have much control over the weather; still, you can check the climate and estimated weather of your shoot location beforehand. Too much high or low temperature can make things difficult for you.
For example, suppose you have selected a famous fort of Rajasthan as your pre-wedding shoot location. Now, you went there without checking the weather conditions, and you faced severe heat on your shoot day.
In this situation, the hot summer of Rajasthan will badly affect your shoot because the harsh sunlight is not perfect for various shots. Plus, the soaring temperature will ruin your makeup and mood as well. So, if you will check the weather in advance, then you can plan the shoot in the right season. Otherwise, you can change the shoot location if you can't change the dates.

Suggested Read: Why Pre-Wedding Photoshoots Are More Than Just A Trend?
Select the Right Shooting Hours:

In indoor shoots, you can shoot anytime, but this isn't the case with outdoor photoshoots. If you need the full corporation of sunlight to make it romantic, then you have to visit either during early morning hours or during the evening hours.
Sunrises and Sunsets are the best time to capture the romantic shots. If you are planning to capture the sunset, then you can go in the early evening so that you can also get a few shots with soft sunlight.
Night shots also look romantic. You can also capture a few of these. So, the best time for your outdoor shoot should be evening. By choosing evening hours, you will be able to capture day shots, sunset shots and some night shots as well.

Align your Costumes with the Shoot Location: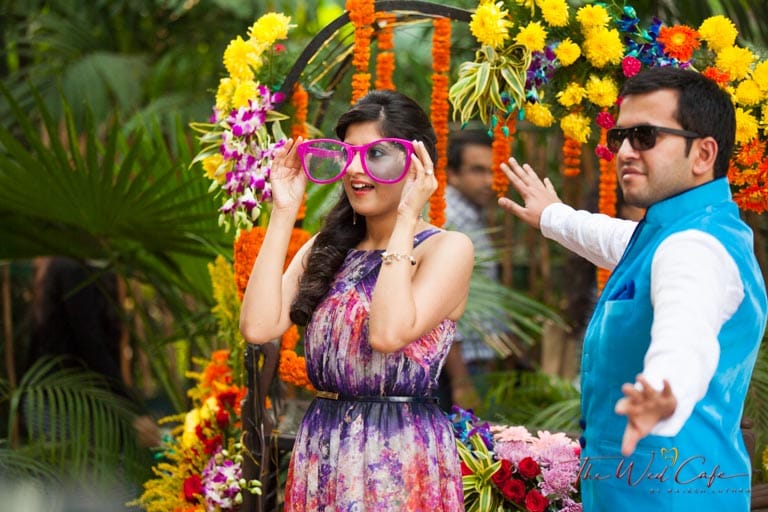 You should remember that your pre-wedding shoot costume should align properly with your backdrops. Some people forget this basic point just to fulfil their fantasies. For example, if you want to dress like a prince and princess, then you should choose locations like palaces, forts or open fields.
Dressing like a prince and princess in a park or roadside location sounds a little bit mismatched. We are not saying that your photos will look bad in that way, but they won't look perfect either. For such locations, you can dress up in western attires.
This is just an example. To get the right idea of costumes according to your shoot location, you can take a hint from movies. How actors and actresses dress up while visiting a particular place. Or you can also hire a stylist for this task. But, don't buy pre-wedding shoot costumes without thinking about your location.

Suggested Read: What to wear on a pre-wedding shoot?
Keep a Touch-Up Kit with You: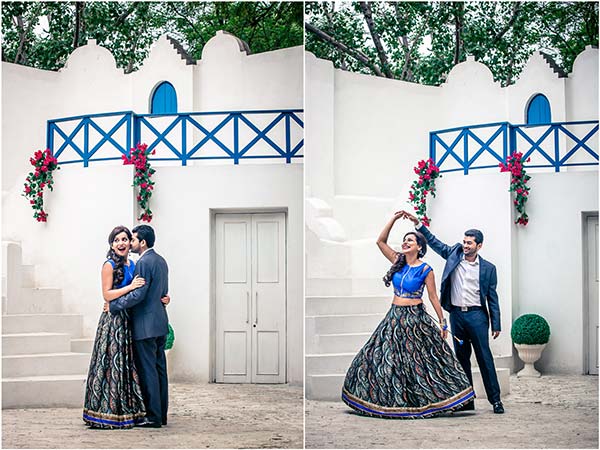 Well, a photoshoot isn't complete without makeup. Nowadays, not only girls but boys also apply a little bit of makeup to look flawless in the pre-wedding photoshoot. While shooting outdoors, the direct sunlight ruins your makeup.
Plus, there are no air conditioners or fans to keep you cool. If you are shooting in summers, then you will face this situation even in the early morning or evening hours. So, keeping your touch-up kit is very necessary.
It will help you in eliminating the beads of sweat from your face or neck. Also, you will be able to touch up your makeup after removing the sweat. Keep other stuff like portable fans and water bottles as well.