With the end of 2019, we have not only completed a year but also a whole decade which saw a true transformation of Indian weddings. The big fat Indian wedding has received a makeover with the millennial couples planning weddings which are a unique fusion of both traditional and modern ideas.
This also paved the way for some amazing wedding trends, which are only going to get better in the coming months. The arrival of 2020 brings the possibilities of top wedding trends which have switched things for good.
From eco-friendly weddings to e-invites, statement sangeet performances to floral jewellery, wedding trends have definitely evolved over the last 10 years.
Whether you are getting married or your friend, here are the top wedding trends you have to watch out for in 2020: Check Out Our Wedding Teasers, Pre-wedding Videos & Wedding Gallery.
Go green Weddings:
There will be a huge shift in the way weddings are done in 2020. More and more millennial couples are mindful of the impact their wedding celebrations will have on the environment. Plastic decorations are being replaced with floral decorations while the disposable cutlery can be easily removed by opting for reusable, biodegradable tableware. Not only this, new-age couples are ensuring that they do not leave behind a trail of waste and have a zero-waste wedding. Many families are making it a point to donate the leftover food to charities like The Robinhood Army that feeds the homeless people all around the country.
Destination Weddings: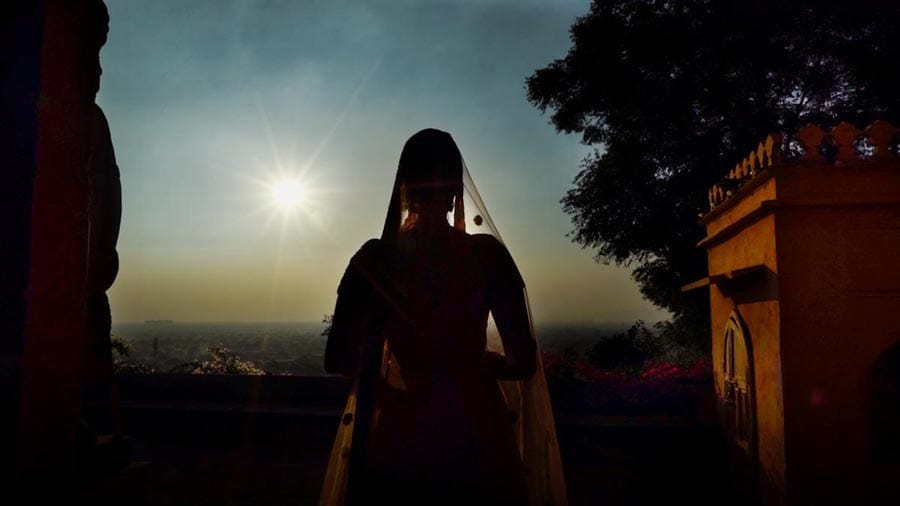 Planning a wedding in a dream location has never been as popular as it was this past decade. Getting married on a beach, in the mountains far from home or historical forts, has become more normal than ever before, with guests shelling out money for a gift as well as a plane ticket.
Contrary to popular belief, destination weddings are not just easy on your pockets but also end up posing as a great bonding exercise for the family.  Modern-age couples are making bold choices with destination weddings. If editing your guest list is required to make your dream destination happen, so be it—smaller weddings are also generating buzz as a top wedding trend for 2020.
Suggested Read: Top Wedding Photographers in Delhi
Smaller and Intimate Family Affair: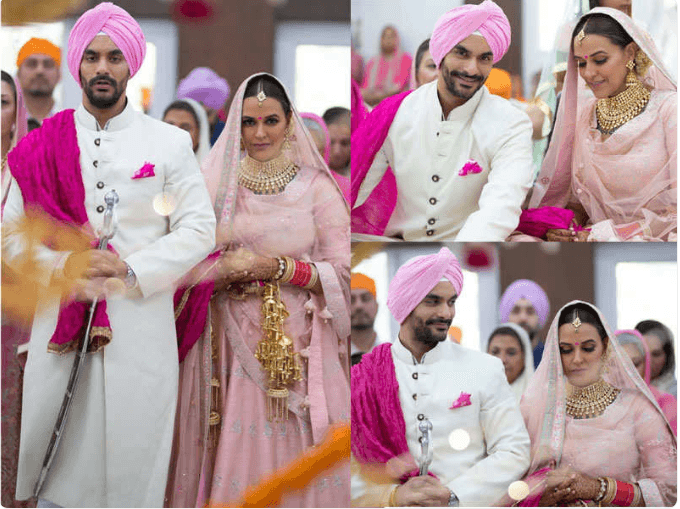 With the celebrations becoming more personal and intimate, families are trimming down their guest-list by inviting only close friends and relatives. This will keep your parents stress-free, and they too will be able to enjoy to the core. That's how it should be. Planning a mega-wedding comes with a lot of pressure and fatigue for the couple and the parents in which they don't get to enjoy, but others do. These close-knit weddings, without frills and show, are catching up with millennial couples and is a rising tribe when it comes to top wedding trends to watch out for in 2020. Actor Neha Dhupia and Angad Bedi's Gurudwara wedding was one such beautiful. An intimate family affair.
There is a Band, Baaja and Baraat – just that the scale is smaller and better!
Floral Jewellery for Mehendi: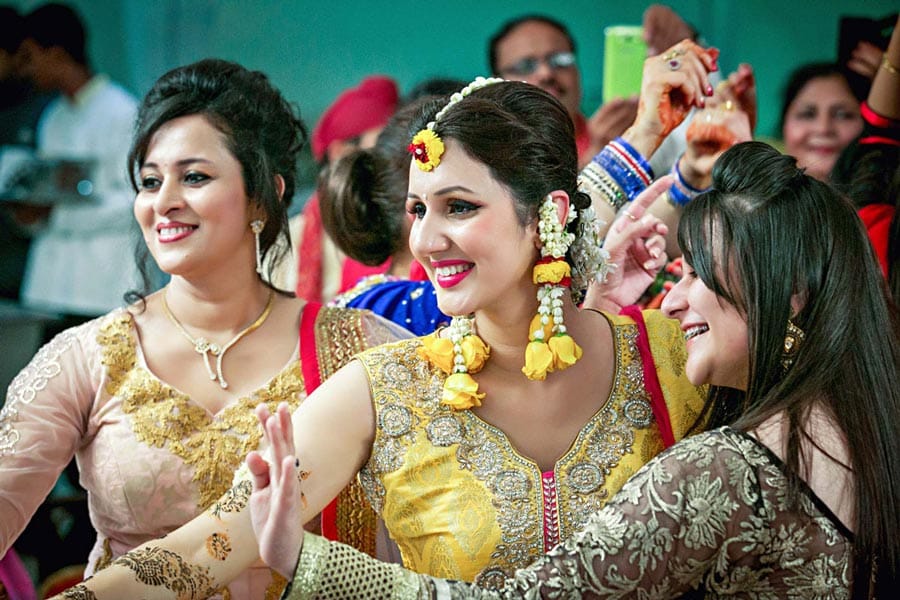 Do you remember Kareena Kapoor Khan's walk down the aisle in Veere di Wedding where floral accessories graced her tresses and wrist? Well, floral jewellery is gaining huge popularity as it is unique and adds much to accentuate the radiance of the bride-to-be. From floral jewellery sets comprising of Maang Tikkas, Haath Phools, Necklaces and Earrings to standalone flower crowns and minimalist hair accessories, this bridal trend has something for everyone. It is slowly scaling up the chart of top wedding trends of 2020.
Suggested Read: Ways to Flaunt your Jewellery in your Wedding Photography
E-invite/Wedding video invite: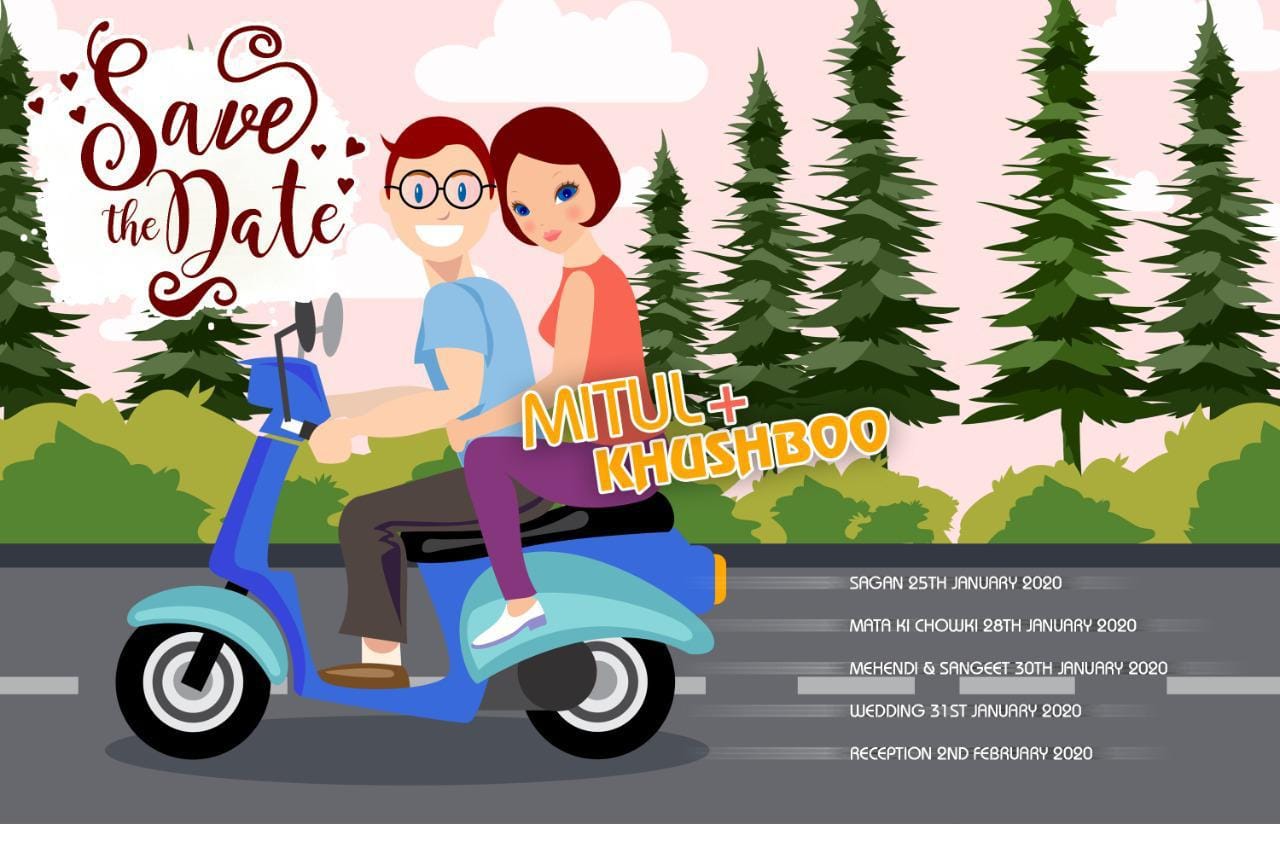 Considering how tech-savvy everyone is these days, the year 2020 will see more couples switching to digital invite, which can be either in the form of an e-card or video invite or both. Sending out digital invites instead of paper ones is indeed a great way to invite the guests.
Amidst the preparations of your wedding, sending out invites by post or inviting personally by braving long hours in traffic can be very time-consuming. Not only does it save money and is a great way to reduce carbon footprint, but these invites can also be easily sent by the click of a button from the comfort of your home anytime and anywhere in the world.
With e-invites and video invitations, also comes the possibility of designing something which reflects the personality of the couple. Graphic designers help the couples in customising the invitation which suits their needs. This can be anything from GIFs to websites of your own with all the information about the festivities.
Nude Makeup for Bride: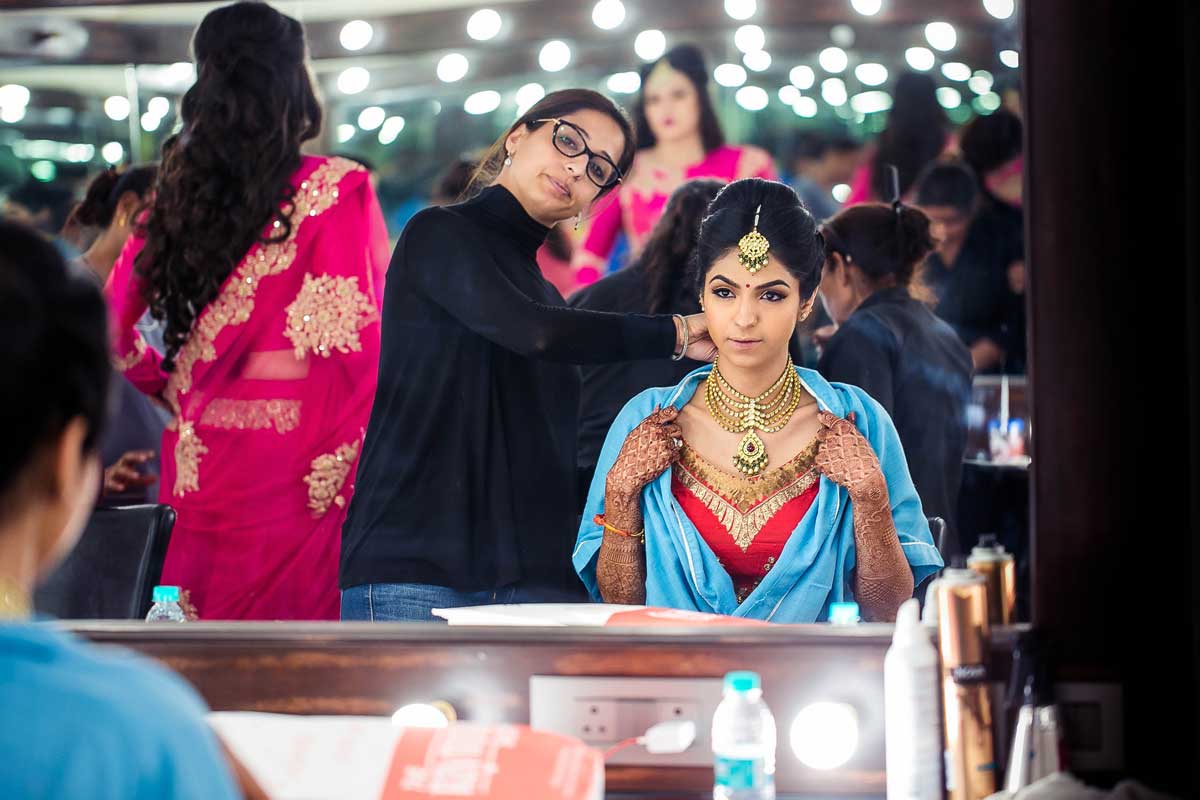 LESS IS MORE – this is how brides want their makeup on their wedding day. 2019 has been all about minimal makeup and outfits for the bride. Nowadays, brides are obsessed with nude and minimal makeup and look stunning as ever. Natural makeup is already a trend, and brides are following up with processes to enhance their beauty rather than putting a powdered face. Minimal, barely-there makeup- light foundation, glossy nude lips, and subtle blush to compliment the skin tone will set a natural glow look. This top wedding trend will definitely go a long way in the coming years
Hashtags/ Insta account with Bride-Groom: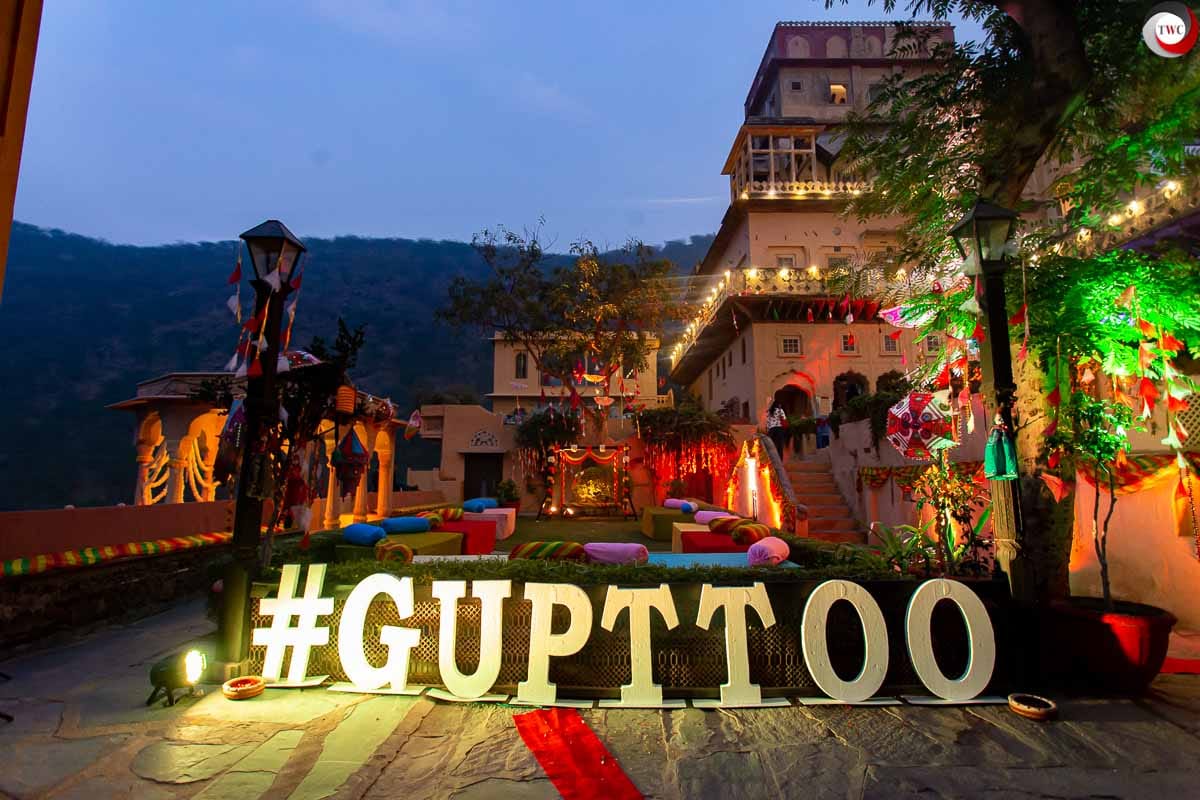 From customised hashtags to separate page on Instagram for constant updates, couples are leaving no stone unturned in making their wedding trendier. A hashtag centred around the couples' name is one of the unique ways to connect to your friends and family. Months before the wedding, the couple can generate buzz and excitement regarding the festivities. After all, you are no less than Virushka or DeepVeer on your big day. Not only that, it makes it easier to find all the photos people took of your wedding in one place on social media. Customised hashtags and personal wedding page/account is definitely one of the top wedding trends which will dominate in 2020.
Elaborate Sangeet Performances: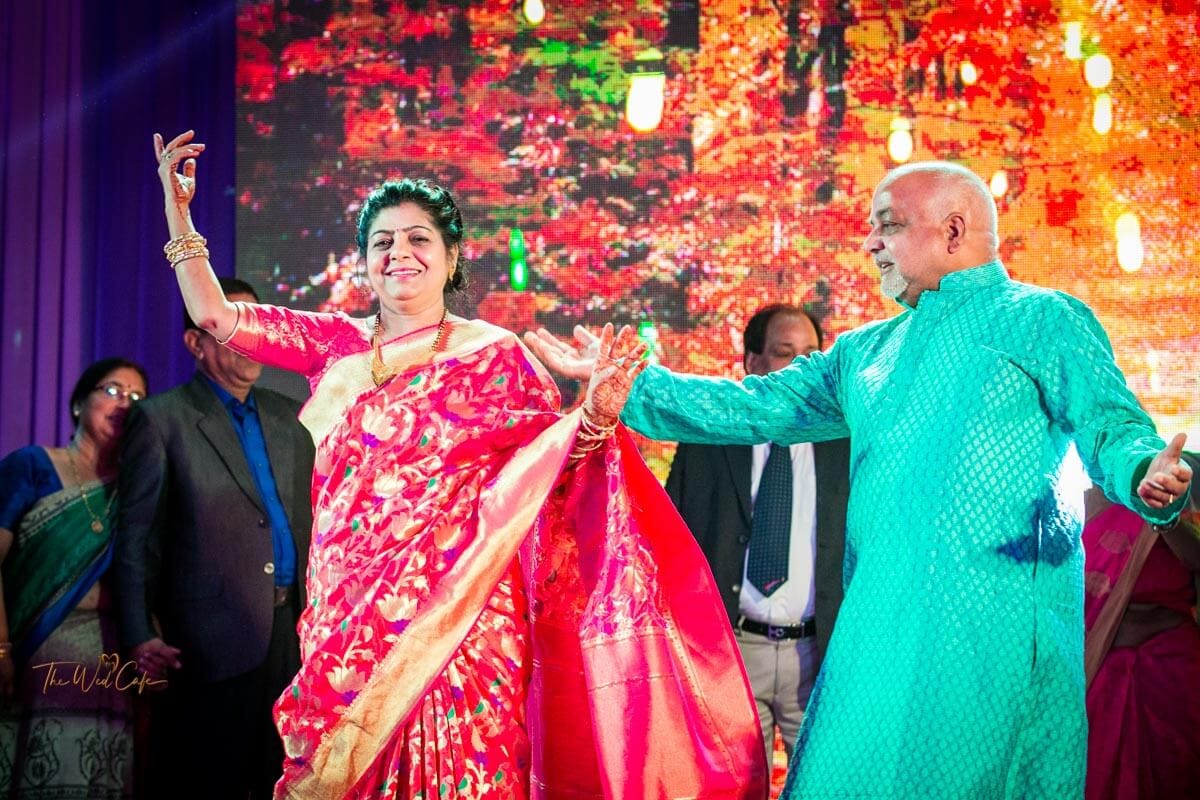 Sangeet or the musical night is one of the most enjoyable wedding ceremonies where inhibitions are done away with, and it's all dancing, singing and basically hell lot of fun. The bride and groom's family compete with each other in a friendly way to see which side has nailed it. One can see people of all age groups dance to tunes like Kala Chashma,  Slow Motion or Rowdy Baby. The musical night these days is a scene straight out of a Bollywood Movie, and this wedding trend has become a common feature in South Indian weddings too.
Sangeet rehearsals are more of a family reunion before the wedding as it is a great opportunity to unwind and enjoy before the D-Day. For relatives and friends who cannot come to practice their dance steps, technology has aided the process. The choreographers record the dance moves in a video which can then be rehearsed later as per the person's convenience. From getting people who are hesitant to get on stage to come forward and dance to selecting the songs, the choreographers will do it all. To up their D-Day game, couples are hiring professional choreographers who plan and execute the whole sangeet night.
Destination Pre-Weddings: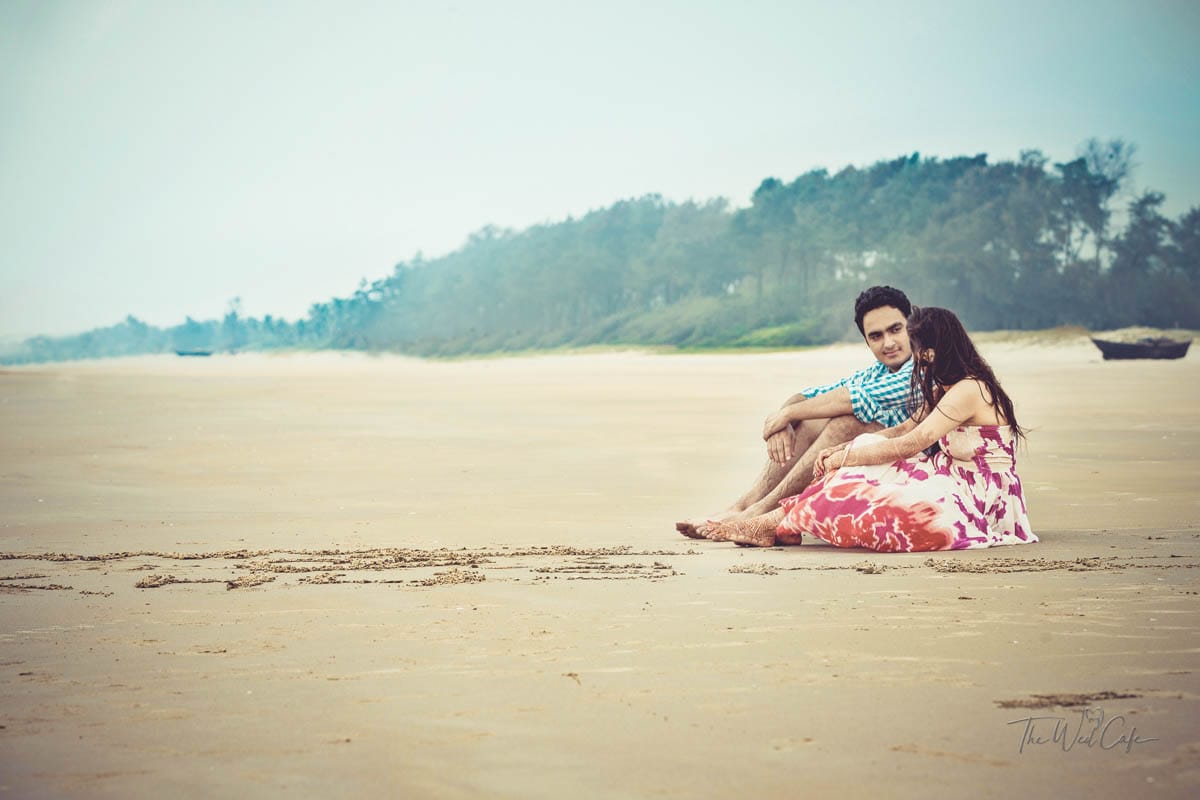 We have seen destination weddings in the past, but destination pre-wedding is something which almost every couple wants to get done. One of the queries we often get from our clients is getting a pre-wedding shoot done in picturesque locations across India. Pre-wedding shoots are getting bigger and larger-than-life. Rather than doing it the typical way, couples are breaking away from the clutter and thinking out of the box. Destination pre-wedding shoots are a great opportunity for the couple to experience a place that they had never been to before.
From the beautiful beaches of Goa to forts in Rajasthan, there are plenty of options for a couple to choose from to make their destination pre-wedding shoot magical and mesmerising. These pre-wedding shoots are done, based on various themes, like instances- underwater theme, simply traditional, semi-casuals. Forts, palaces, mansions, open-fields, road, beach, hotels are some of the places couples choose in as shoot locations.
Suggested Read: Places around Delhi for Pre-Wedding Shoot