"The first time I saw you, my heart whispered, that's the one".
Shambhavi & Shimik, this charming couple met through a common friend and gelled instantly. Shimik always compliments her for the beautiful smile and she is a huge fan of his sense of humor.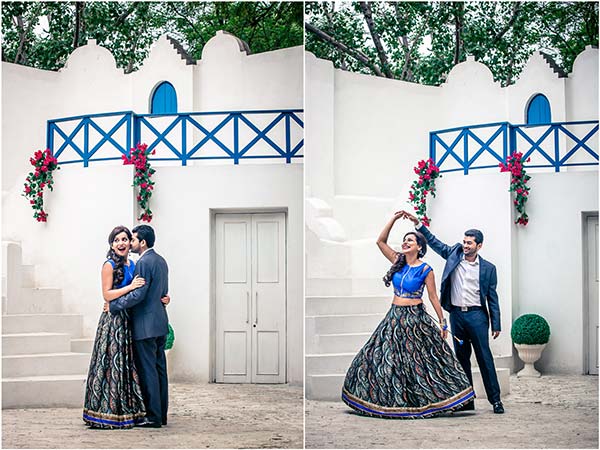 Shambhavi shares, "Initially we started talking through messages, dinners and movie date happened months later. We started as friends, but gradually and leisurely realized, there's more to it (smiles). Besides of living in different countries and belonging from different cultures, we never left each other's side. And in our case, it is rightly said; love conquers all!"
Suggested Read: Places around Delhi for Pre-Wedding Shoot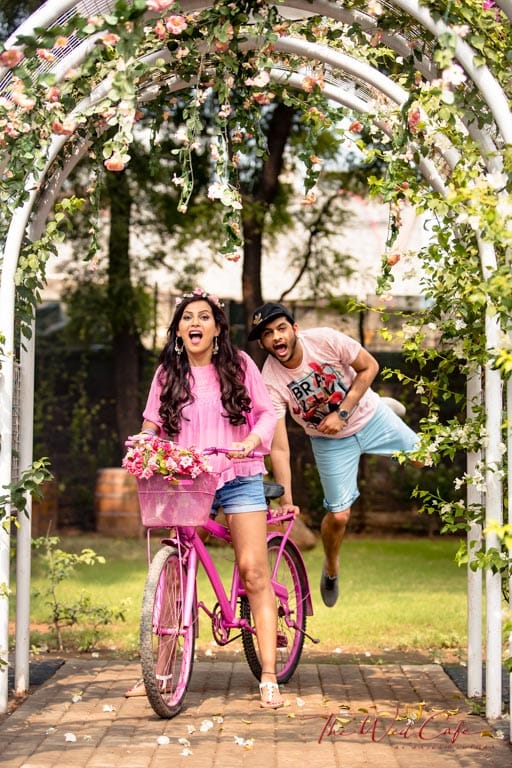 Shambhavi with a twinkle in her eyes says, 'Though I am not any Simran or he is any Raj, but the proposal was very filmy. He proposed to me on the London Bridge on a full-moon night at 3 A.M. after a late night drive, to which I said an obvious YES!. I was awe-struck and took approximately an hour to come back from the fairy world to reality.
Suggested Read: What to wear on a pre-wedding shoot?
Shimik on his charming wife, Shambhavi: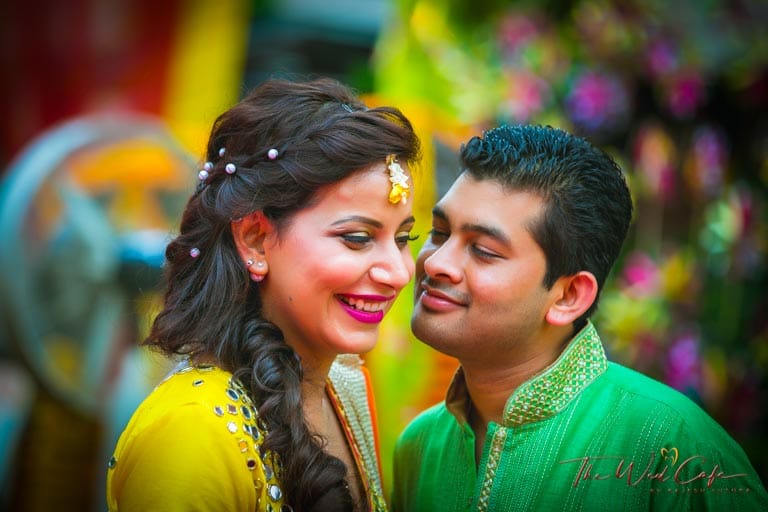 I say this to her almost every day, but even that is never enough: Thank you, my beautiful wife, for being a partner who is not only loving but extremely caring too. I enjoy every second spent with you and look for countless more. I love you.
Shambhavi on her caring husband, Shimik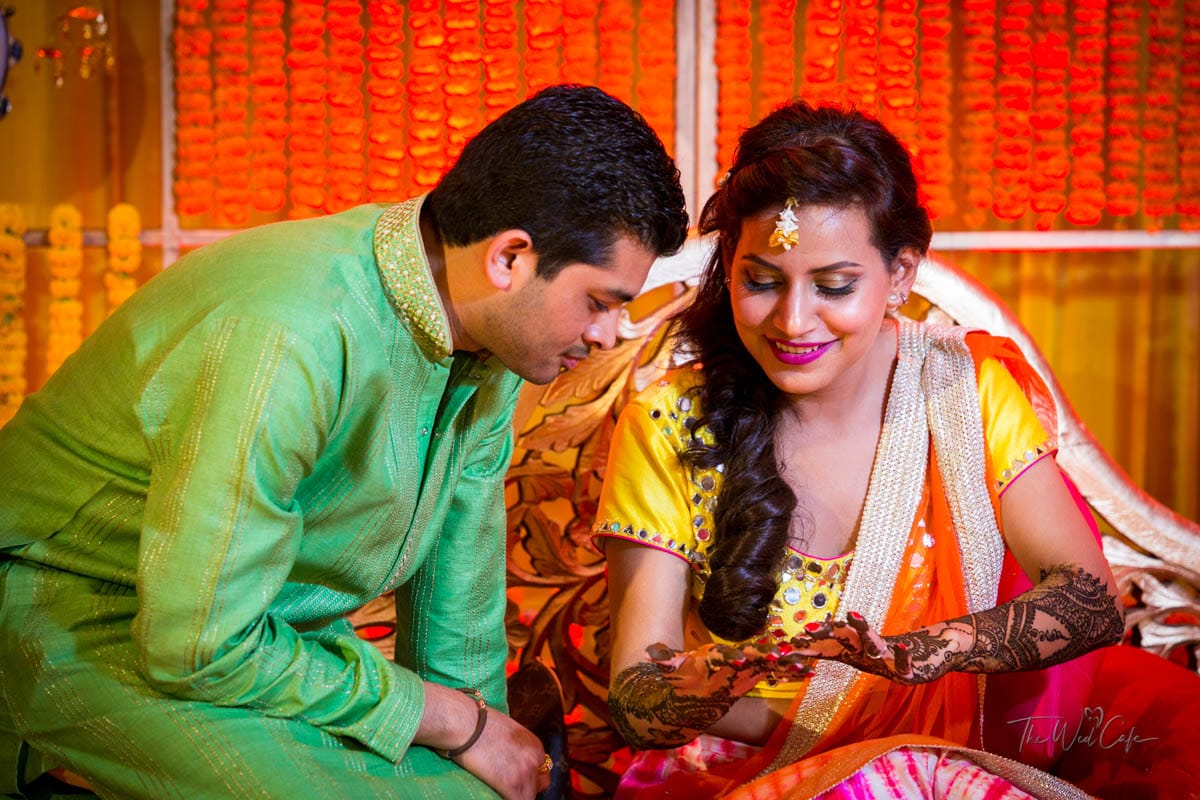 I choose you and I'll choose you over and over again Shimik. You are very supportive, loving and a caring husband (still feels weird calling you that). You are my best friend and partner in crime rolled into one. I have spent my craziest moments with you and hoping for many more.
Shimik & Shambhavi on their photographer, Rajesh Luthra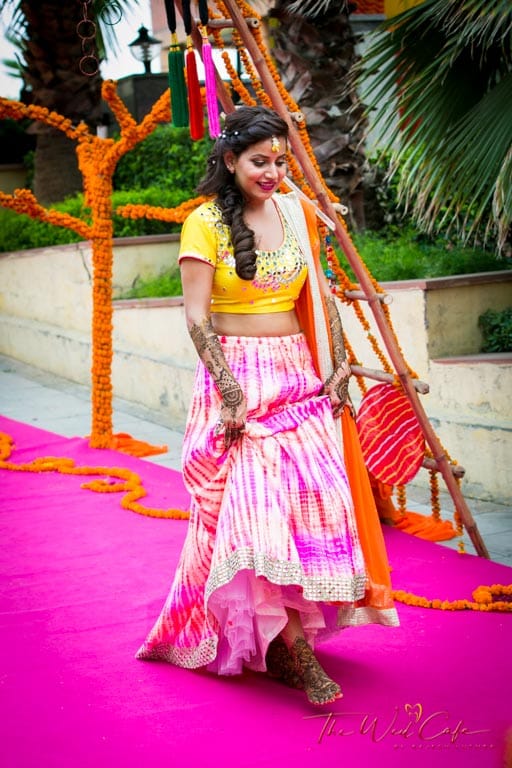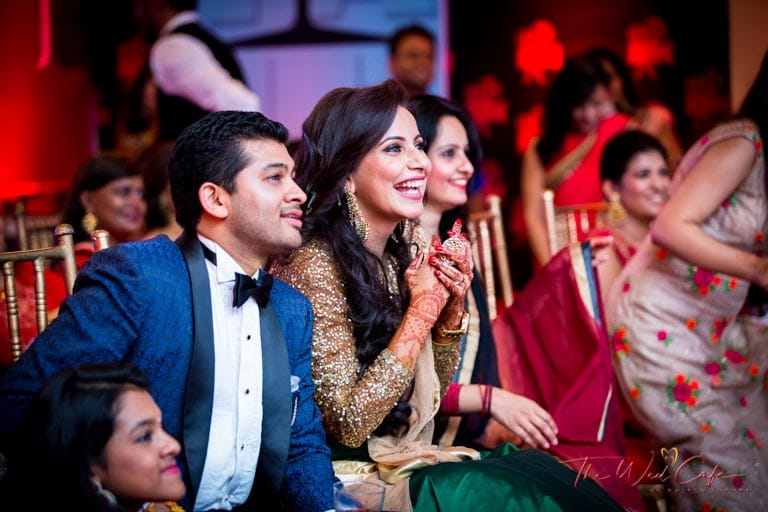 Rajesh and his team were brilliant and we absolutely loved the work. He knows how to make a couple feel comfortable and relaxed, yet take the best of pictures. He not only captures the faces, he captures the emotions and love that one has for another. I am immensely happy and fortunate to have him capture the best of us".
Suggested Read: 10 Killer pre-wedding shoot Ideas
After being inspired from this amazing shoot, we asked her for some tips that she would like to give our brides-to-be, here are a few: 
Meet your photographer a few times before the shoot and plan your day in advance. Also, let him/her know what you expect from the shoot. It is very important for a photographer to know you as a person before capturing your lifelong memories.

You can choose to have a shoot at a place that's close to your heart, maybe the one where you met for the first time. You can also let your photographer help with this, I am sure he will have a bundle of options.

Bookmark or take screenshots if there are any 'already researched' poses that you wish to add to the album.

Try the outfits at least once that you are planning to wear for your shoot. Also, try experimenting with your outfits and wear more than one outfit during the shoot.

Color coordinate with your partner, this will get you some awesome pictures.

Hire a freelance makeup artist, who would help you with the basic hair and makeup requirements.

The best is for the last: Enjoy your day to the awesomeness, it's not every day you go for a pre-wedding shoot.