Choreographed wedding dances are the norm these days at Indian weddings. The couples' families and close friends get together to perform on stage to songs which either have some meaning for the couple or the latest songs to get the party going. But a lot of couples don't do choreographed dances because they think it looks cheesy or just too dramatic. What they don't realize is that this is the only time that they will get to be the center of attention at such a big event and choreographed dances on stage are the perfect way to capture that sentiment on camera.
Here's why choreographed dances are a great chance to get amazing pictures to decorate your home and gather a lifetime of beautiful memories.
Also See- Top Destination wedding photographers
It's probably the only time you'll do a choreographed performance with your spouse.
Make the most of it! This is the only time you'll be the star of the show and feel like a celebrity. Wear your best, put your best foot forward, and savor the moment when you're on top of the world. Your wedding photographer will be there to make sure that all these emotions and beautiful memories are with you forever.
With all the goof-ups and laughs, you'll have unimaginably awesome pictures of your family.
Suggested Read:- Top Wedding Photographers in Delhi
Since your family and friends are not professional dancers, they will goof up on stage and probably break into a giggle during the performance. And that makes for amazing pictures. Nothing really comes close to the moment when there's a genuine, naughty smile on your sister's face when she forgets a step and tries to catch up with the others.
Suggested Read: Forts in Rajasthan Which are Just Perfect for Wedding Video
You can dance to your favorite songs and get great frame-worthy memories of the moment.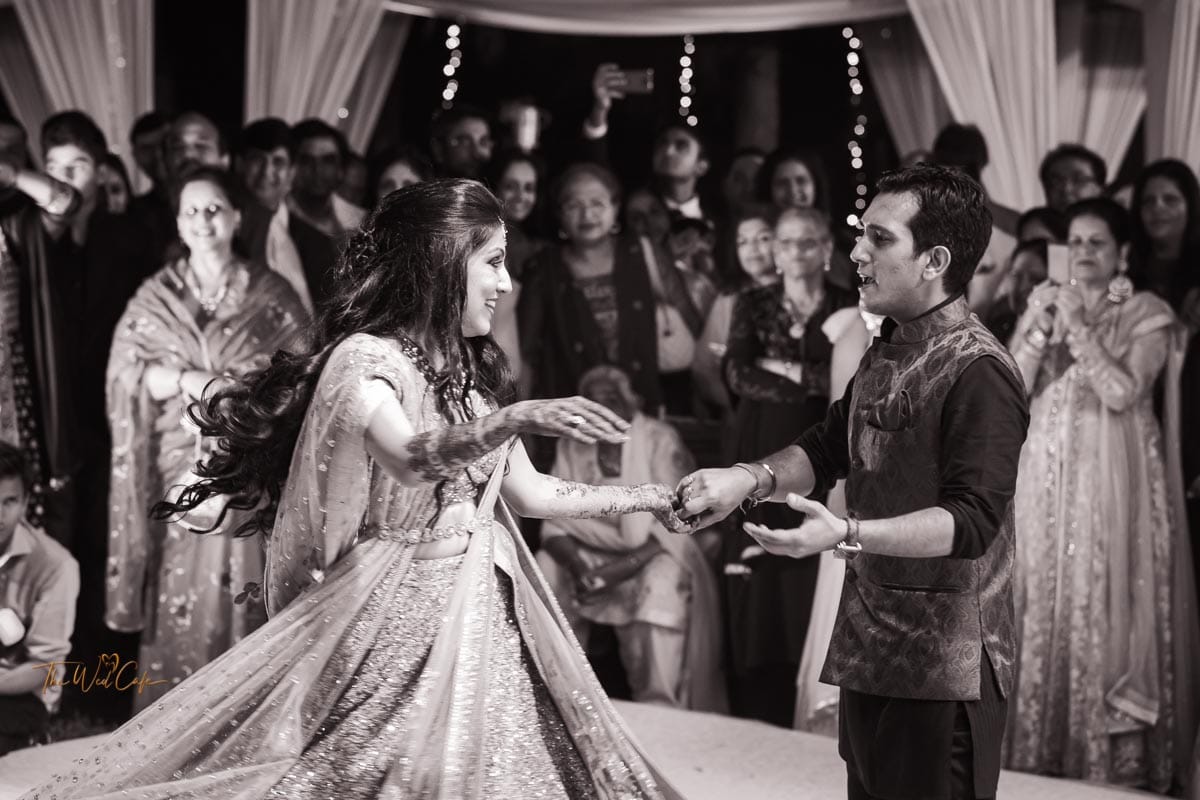 Everyone has a favourite song or two which they hold dear. Your wedding offers the perfect occasion to finally make your own personalised version of your favourite song and keep it with you for the rest of your life. This is also one of the reasons you need to choose your photographer and cinematographer carefully. They'll be the people who will record this precious moment and package it for you.
Checkout our Pre-wedding Videos
It's a chance to show your friends how much they mean to you, and the pictures can be framed as thank-you gifts for them.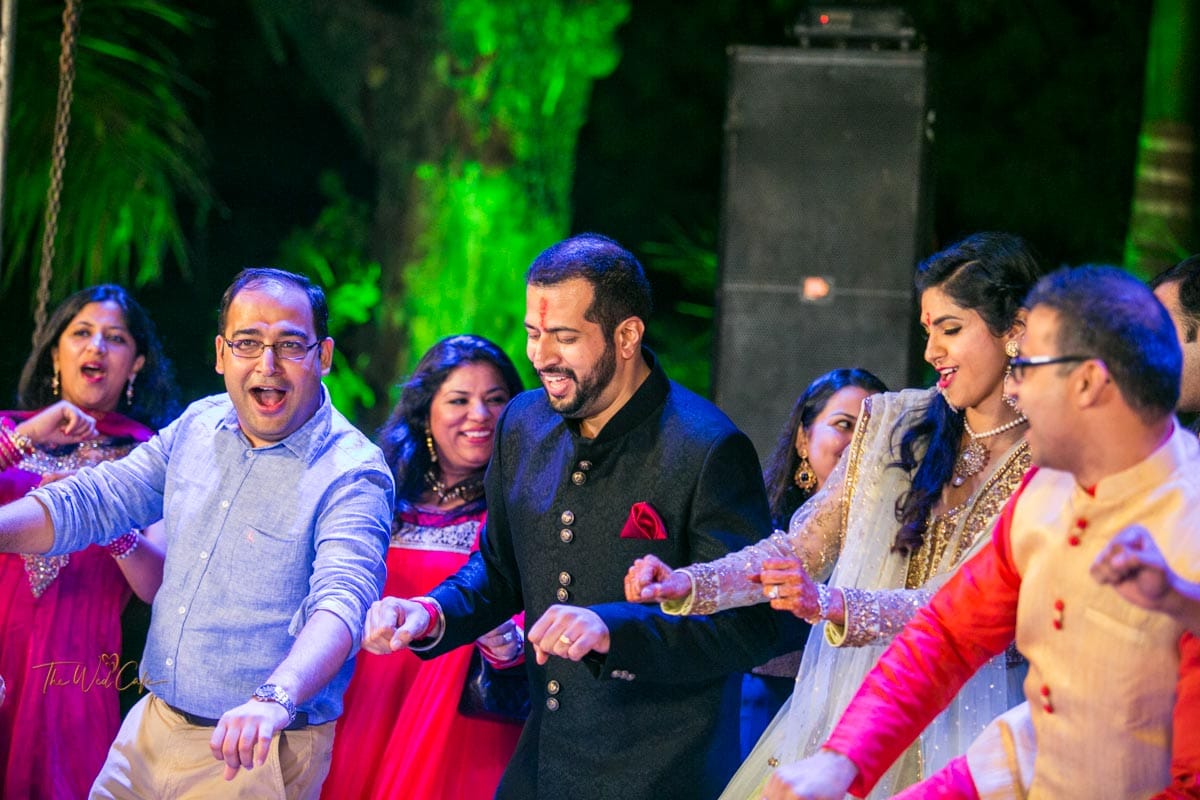 Including your friends in the wedding dance performances will mean a lot to them. It's your chance to show them how important they are to you, and for them to put in their best efforts for your big day. Ask your photographer to take as many pictures as possible of your dances with your friends. Later, you can frame these pictures and send them to your friends as personalised thank-you gifts. They'll love the gesture.
Suggested Read: Why You Need A Candid Wedding Photographer
No crowds!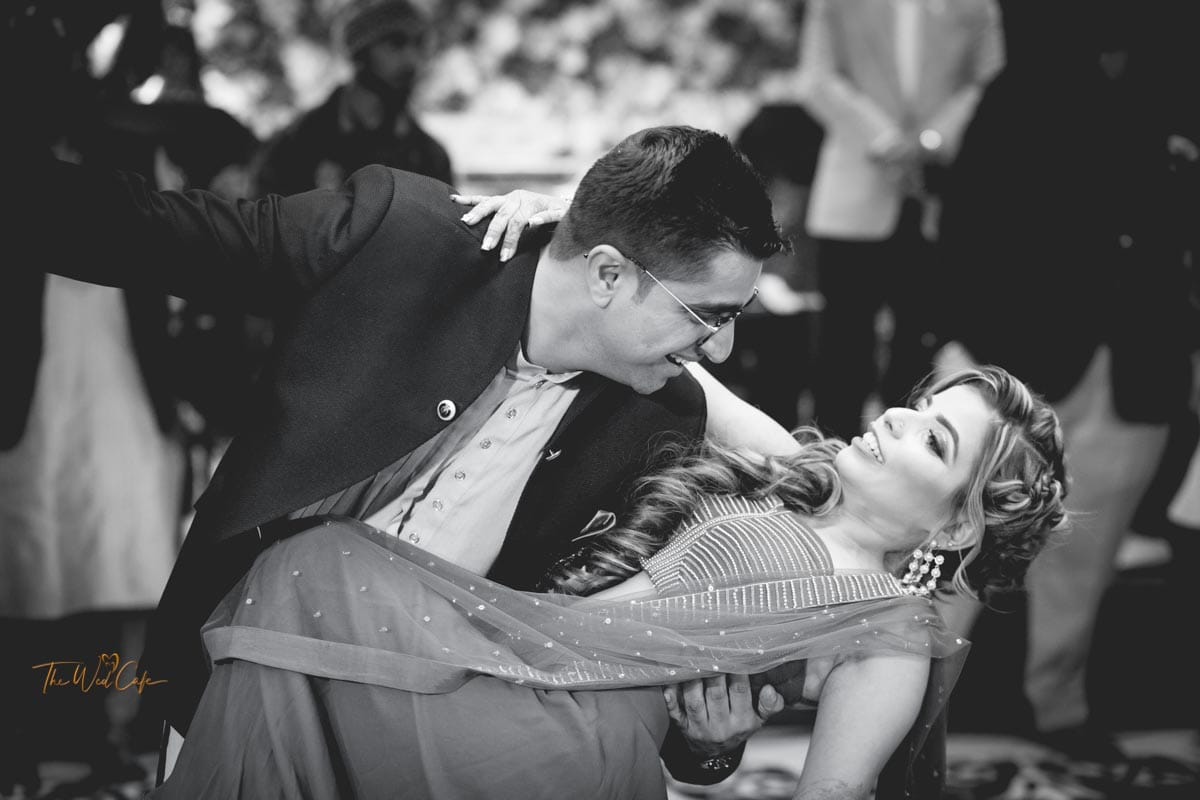 One might think that dancing pictures can also come from the dance floor when the DJ takes over. But the dance floor will always be crowded when the DJ is playing and your photographer won't be able to get pictures of just the two of you dancing together. However, if you have choreographed dances on a stage, only the respective performers will be in the frame so there will be plenty of dancing pictures which won't look crowded.
No matter how awkward you think you'll look on stage, remember that all the negativity is just in your head. No one else sees the awkwardness and, at the hands of a skilled photographer, you won't see it either. You'll only see the fun you've had on your special day and the treasure of memories it has created for a lifetime. Embrace your stardom for the evening and let your photographer do the rest.