Hiring the right wedding photographer to capture one of the most important days of your life is very important as he/she is tasked with preserving a once-in-a-lifetime event. You want photographs that are stunning and timeless, photographs that you can look back on and have nostalgia years later.
Finding a wedding photographer who understands your style and captures your wedding day amazingly is easier said than done. But with so many options available, how do you know which one is the right wedding photographer for you. Here are a few points to consider when looking for a wedding photographer.
Suggested Read: Top wedding trends that will rule 2020
1 Look for Well Established and Experienced Wedding Photographers.
First of all, skim through profiles of popular wedding photographers in your city on online portals. Check their work on their websites or social media platforms like Facebook and Instagram. Don't forget to check their reviews as it will give you a better idea of what to expect. You can also get recommendations from your newly-wed friends and family members.
You have to be clear what kind of work you are looking at – be it candid, traditional or both. Then understand the quality of their work and the wedding style they specialize in. Once you do all this, then shortlist the ones that you like the most (at least 2-3 of them). Meet each one of them in person to check out their portfolios and know about their work experience, prices, and cancellation policies better. While checking their portfolio, don't just see a few photos but go through entire wedding pictures of 1-2 weddings. 
Suggested Read: Title: How to find the Best Photographer for your Wedding
2. Tell Them What You Want and Understand Their Point of View.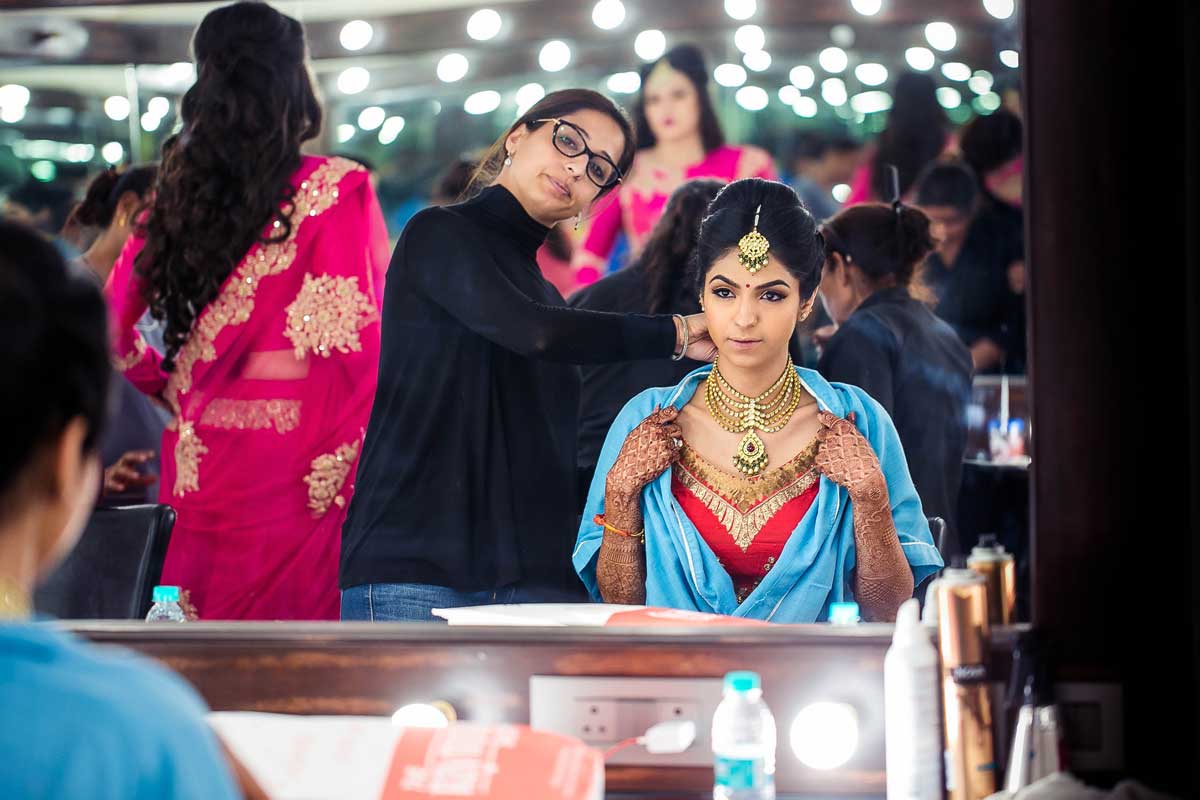 Wedding photographers are not mind readers. Be crystal clear in all your communications, and ask them to confirm that they have understood your shot list, timeline, your intentions, and expectations. Also, be practical in your approach. You have to keep in mind that your wedding pictures won't be the same as other wedding pictures. Look for the style of their work if that matches your style.
If you have something specific in mind or a list of must-have shots then do let your wedding photographer know once he/she has been hired. This can be getting ready shots or images with your bridesmaids or discussing a sangeet performance for an example. 
Many times, it happens that the wedding photographer might not click images of people who are close and important to you. So it's your job to get them familiar with the names and faces of these people to avoid any last-minute confusion. 
There are a couple of things you should discuss with your wedding photographer as it will help you in shortlisting possible options. What if the photographer is in your budget, in alignment with your expectations but is not available for the said dates. First and foremost comes the availability of dates. Then communicate about all your functions, bride & groom entry ideas, special performances (if any) and even the minutest of details. Also, don't forget to ask about the exact deliverables which include a number of edited pictures and raw pictures, time is taken to deliver the raw data and the Wedding Picture or a Wedding Album.
3. Discuss Cost and Budget, Ask for Options if the Cost is Getting Out of Budget.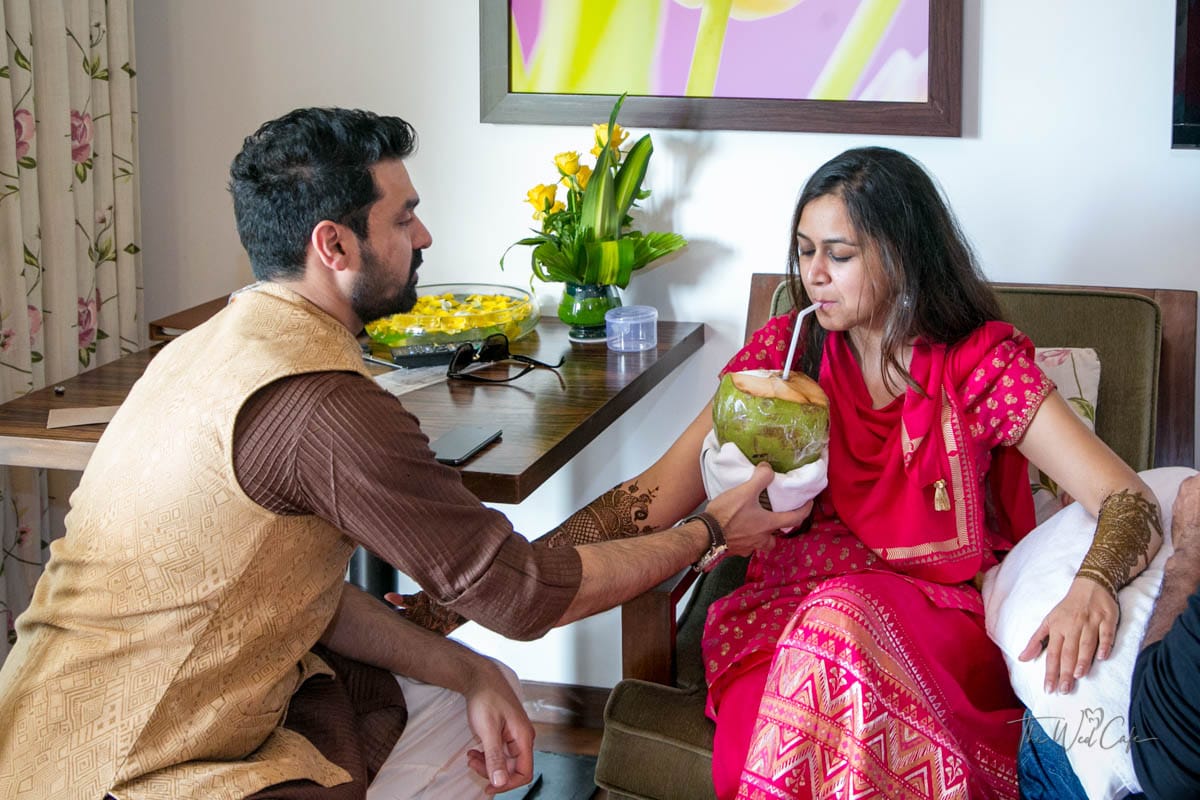 Make sure to discuss whether you have a set budget in mind, or if you are more open-ended and want to see what each wedding photographer charges for their services and then compare keeping in mind the services offered, portfolio and after wedding reviews. Like you may need candid or traditional photography or both. This will decide your budget. 
The charges vary from wedding to wedding. Wedding photography packages are meant to be customized to suit the client's needs and it primarily depends on the team size or the number of crew members multiplied by the number of events after adding all the editing and backend expenses.
It helps to have a ballpark idea in mind of what you are hoping for, but make sure to request that your photographer help with planning out the timeline of your wedding day. Then you need to clarify how much of the day you actually want your photographer present. 
You also need to know whether the bride and the groom will have the same photographer. Common photographer means the cost gets divided but also it saves the hassle of two photography teams which often leads to confusion. 
Another important thing is asking them about their payment policies including policy on taxes, cancellation and refund policy. Gain clarity on travel and accommodation logistics and know who will bear the expenses (especially in the case of a destination wedding). 
You have to shell out extra in case you want other services like photo booths, Led screens, drone photography and so on. 
4. Trust your Wedding Photographer.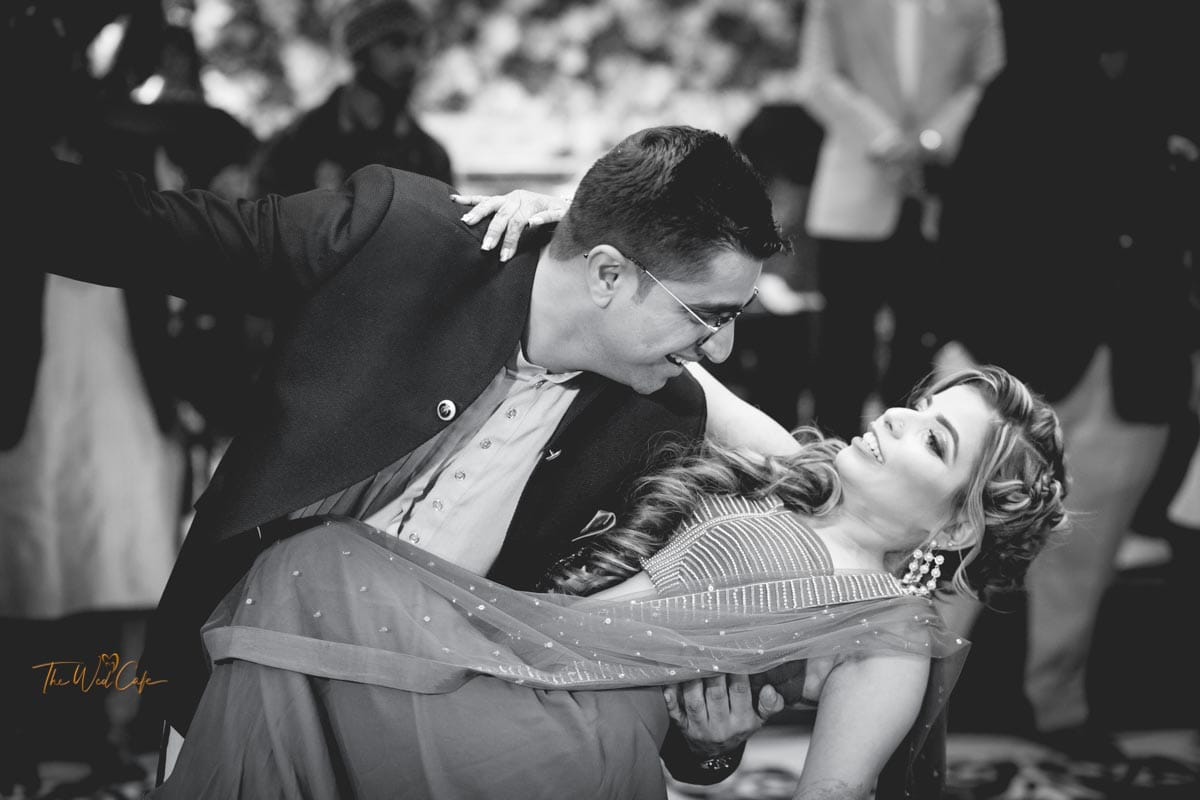 Trust your Wedding photographer after hiring one. Be friends with your wedding photographer.  Someone you can connect with and trust that they will work well for you! After all, he is going to be with you more like a family member in those days. 
A bond with your wedding photographer will have an impact on your pictures drastically. A rapport with them will do wonders for you in not only the pictures but also after the wedding is over in terms of after wedding services like an album. 
While you may have a theme and concept in your mind regarding the photo shoot, but it is your wedding photographer who will guide you to the best as he has covered hundreds of other weddings before yours. His/her vast experience will make it easier for you as they are accomplished in the technical, artistic and social aspects required.
There are five main areas where you should trust your wedding photographer a little more as it will not only result in better images but will also relieve you of the hassle otherwise you would have to go through. This can be broadly classified as choosing the location, time of the shoot, poses, editing your photos and handling print of the photographs.
Suggested Read: Things you should keep in mind after choosing your Wedding Photographer
5. Check Rating and Reviews for after Wedding Services.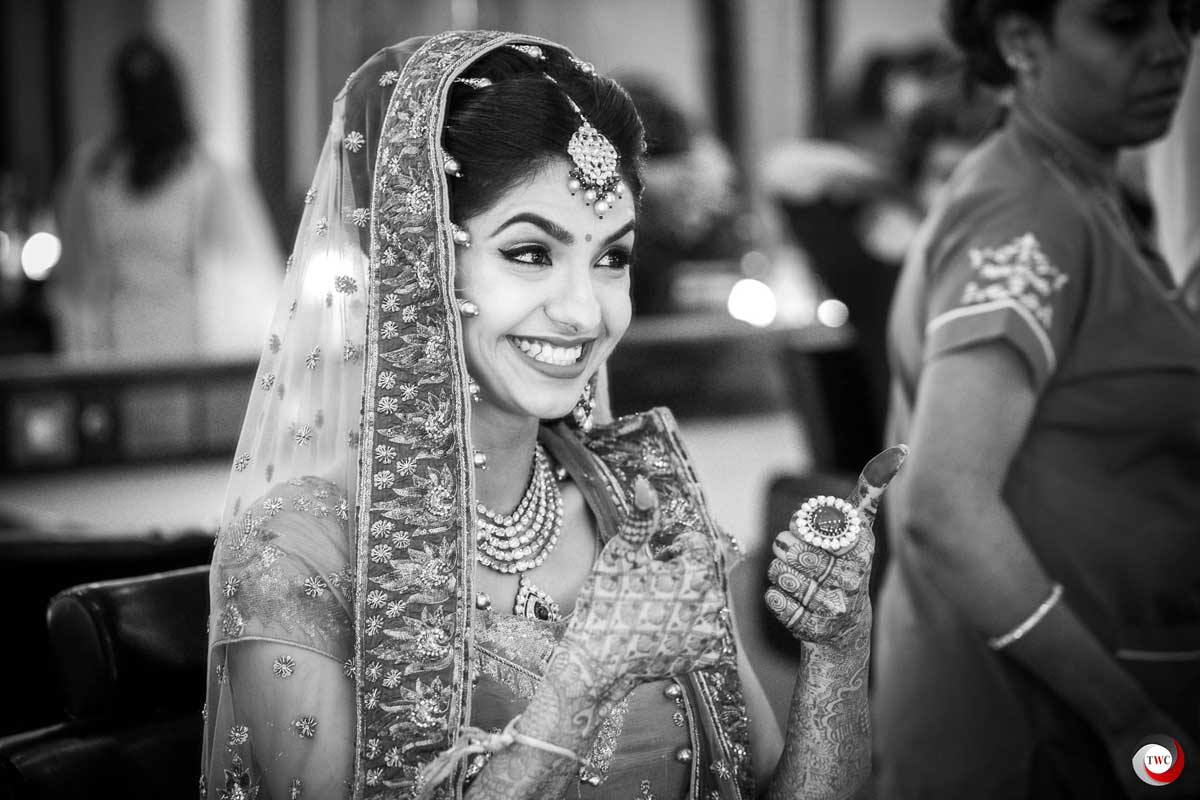 Last but not the least, checking reviews for after wedding services is very important. Many times people hire wedding photographers purely on price and then regret it later. Just remember that your wedding photography will be the only keepsake left from your wedding day, so make sure you check their review and portfolio equally, not price alone.
Set a clear time frame as to when your wedding photographer should be delivering the photographs to you. Ideally, 2-3 weeks after your wedding is when the photographer should start sending you glimpses and shots of the wedding. Discuss this timeline before finalizing it. Also, ask them how much deposit they need in advance to block the dates, and when they expect to get the balance payment.
Be prompt with all communication so that you get the best deliverables results.
Suggested Read: Top Wedding Photographers in Delhi